Waste Sludge Solidification Equipment for China Customer
Waste sludge source varies. In some of the waste sludge comes especially from the chemical industry, drilling industry, energy industry and so on, there are plenty of Chemical and heavy metal residues that would contaminate the ground soil and underground water if the waste sludge was discharged directly to nature. Consequently, people are looking for a solution that would be helpful to reduce the penetration of pollutants.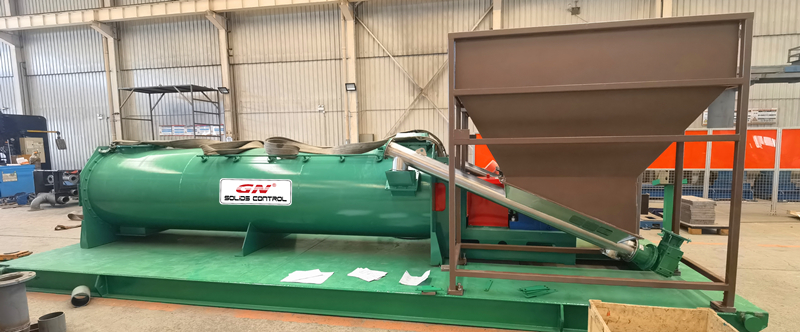 GN solidification unit is developed especially for waste sludge reducing. It is designed as two modules. One part is waste sludge collecting and feeding module, and the other part is chemicals storage and mixing module. According to the site area, the two modules layout can be in a line or side by side. The part one includes a collecting hopper with a screw conveyor installed under the hopper, this structure is good for feeding the waste sludge to mixing vessel easily. The part two has two stainless steel storage tanks for curing agent and desiccant. Through two tube screw conveyors, the chemicals can be fed into the mixing vessel as the same time with waste sludge.
GN waste sludge solidification equipment is electrical control with VFD for the feeding speed of sludge and chemical agents. It enables the operators run the equipment according to the volume of waste sludge produced.
After the sludge feeding into the mixing vessel, it will be mixed together with curing agent and desiccant. The chemical and heavy metal residues will be formed into a kind insoluble solid compound that can be used for landfilling or raw material of building materials.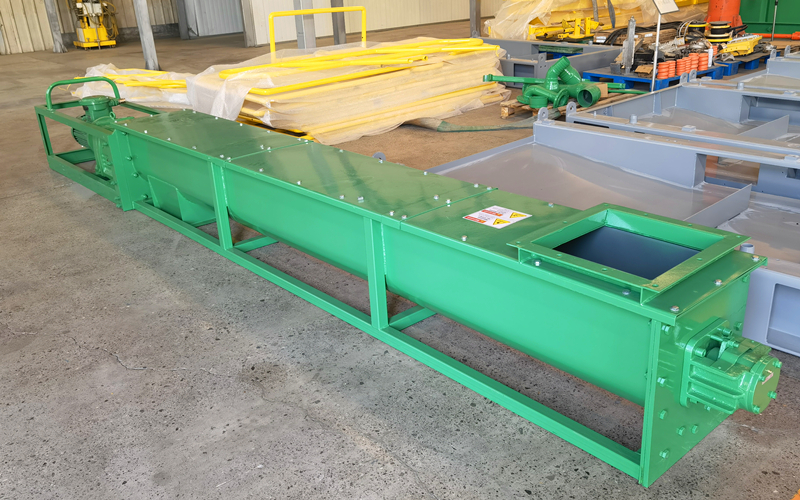 When feeding the waste sludge and collecting the solid cake discharge from the mixing vessel, the screw conveyor is always used as the transferring machine. By adjusting the layout and installation angle, the screw conveyor can transfer the sludge to the expected destination.
For more information on GN waste sludge solidification equipment, please feel free to contact us.