Sludge Screw Press Unit Ready for Shipping to South America
This week, GN finished one set of sludge dewatering screw press unit that would be shipped to South America for domestic sewage treatment.
GN Sludge Screw Press Features
1. The screw press is suitable for various industrial sludge dewatering applications.
2. The screw press is working continuously and automatically, all the controls take measures as per preset program in the PLC.
3. The screw press is of low electricity and flushing water consumption, which is environmental friendly and cost saving in running.
4. The screw press is designed compact structure with small footprint, which is easy for installation.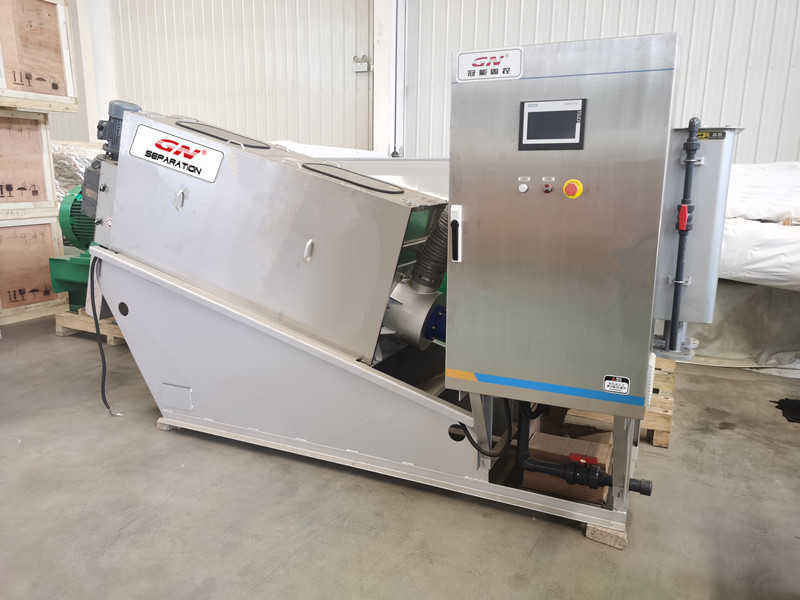 In the screw press, the dewatering assembly is the main working part. According to different sludge condition and customer requirements, the material of the disc is of SS304, SS316 and even duplex SS2205 available. For some corrosive sludge, the suitable material of fluids touching parts will greatly extend the service life of the machine.
Normally, the screw press will be equipped with a polymer dosing unit in the dewatering job. The purpose of using polymer dosing unit is to prepare the flocculants that will help to gather the fine solids in the sludge. The polymer doing unit in this order is automatic Three-slot dry powder PAM preparation station with 2 sets of screw type dosing pump. GN also has the manually single barrel chemical preparation unit for option.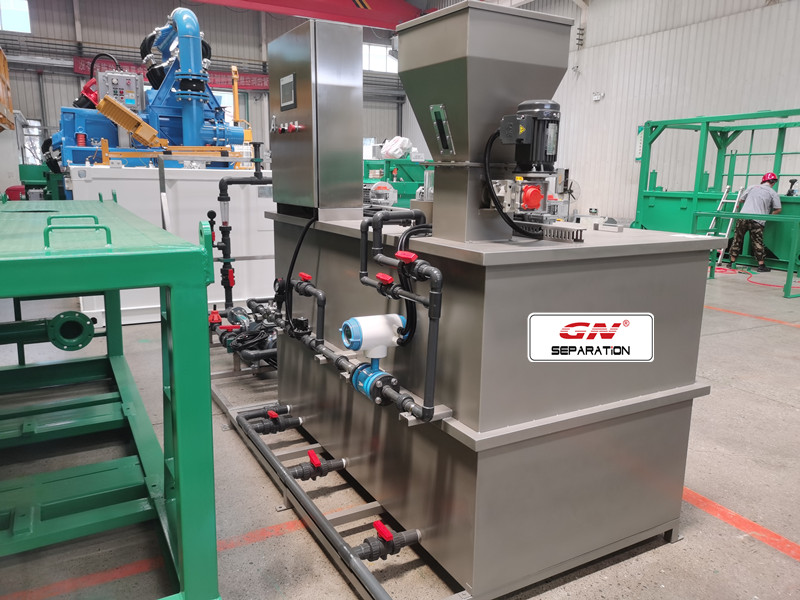 The screw press unit can be used for solid concentration less than 5% and the sludge with good fluidity. Therefore, for sludge dewatering application, GN is always recommends the dewatering decanter centrifuge as an option.
For more information on GN sludge screw press unit, please feel free to contact us.