IMARC 2023, GN Separation Showed Stack Vibrating Screen and Tailing Dewatering Centrifuge
The 10th International Mining and Resource Conference (IMARC) was recently held at the Sydney International Convention Center in Australia. At this year's event, GN Separation made a splash by showing its high-frequency stack vibrating screen and tailing slurry dewatering centrifuge.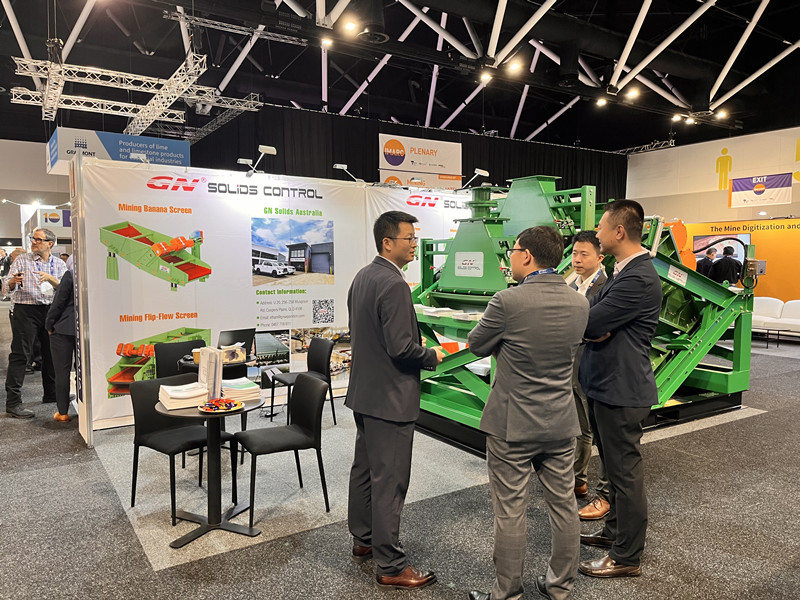 IMARC, a leading annual mining industry conference, brings together thought leaders, innovators, and decision makers to discuss trends, share ideas, and showcase the latest technologies in the global mining industry.
GN Separation presence at IMARC 2023 was particularly noteworthy. The company is a manufacturer of mining equipment, specializing in the research, development, and production of high-end mining machinery.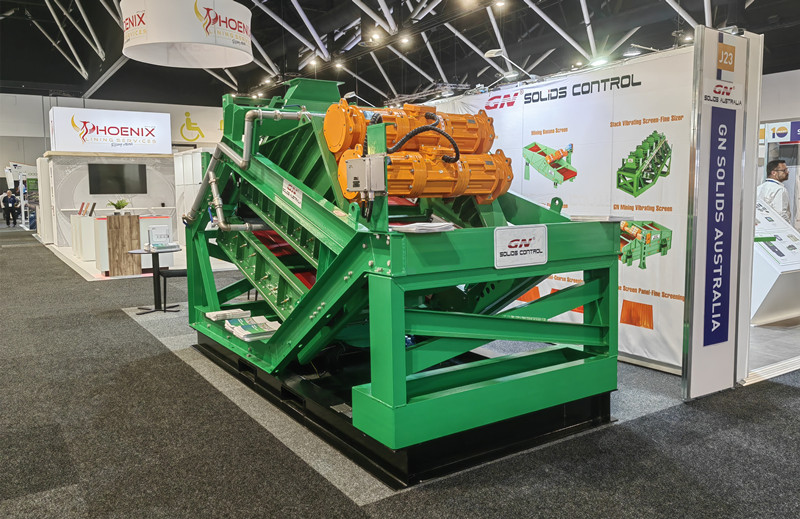 One of the company's main showcases at IMARC was its high-frequency stack vibrating screen. This equipment is designed for efficient fine particle separation and is widely used in the coal, mineral processing, and aggregate industries. The screen is designed with 2 to 5 layers according to different models, using the flexible polyurethane screen mesh with easy installation. All parts contacting with slurry are protected by polyuria to extend the service life of the machine.
The other highlight of GN Separation's exhibition was its ore tailing slurry dewatering centrifuge. This machine is used to remove water from slurries, a common problem in the mining and mineral processing industries. The centrifuge is designed as dual motors driving for bowl and screw propeller, equipped with VFD control panel; operator can monitor and control the machine from the HMI touch screen conveniently.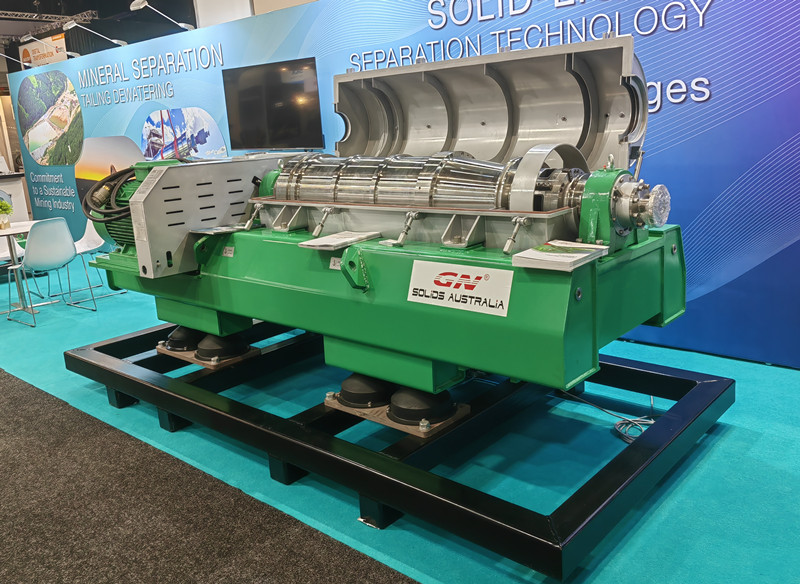 The products of GN Separation are not only well-suited for the Australian mining industry but also for global markets. The company's series mining vibration screen and slurry dewatering centrifuge are both examples of popular technologies essential for the efficient and sustainable mining industry.
In conclusion, IMARC 2023 was a resounding success, providing a platform for GN Separation to showcase its mining equipment and technologies. If any inquiry aroused, please feel free to contact us.