GN Separation will exhibit at IE Expo China 2020 in Shanghai
As Asia's leading environmental show, IE expo China2020 offers an effective business and networking platform for Chinese and international professionals in the environmental sector and is accompanied by first-class technical-scientific conference program. GN separation, being a professional manufacturer for environmental solids liquid separation equipment, will attend this event next week.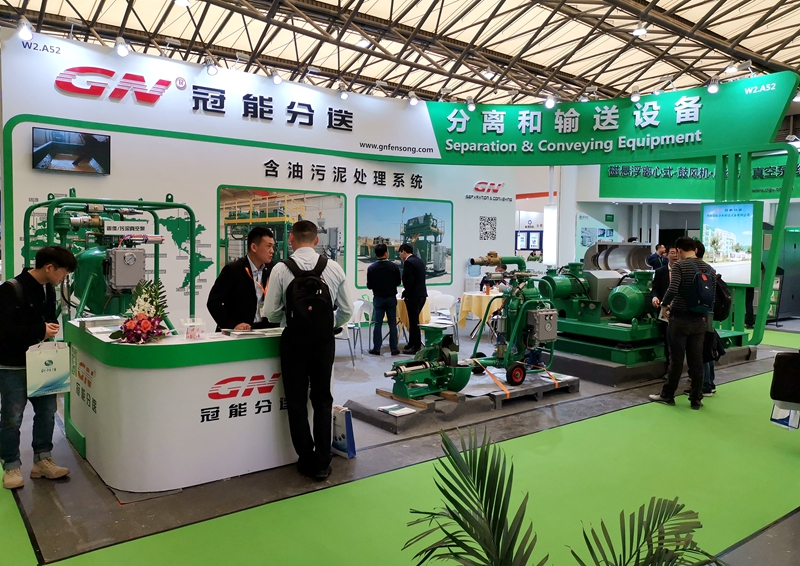 Please be aware of below information that will assist you come to GN booth.
Event Name: IE expo China 2020
Location: Shanghai New International Expo Centre (SNIEC)
Event Date:August 13~15, 2020
GN Booth: Hall W1 (G69/F69)
Below list of GN exhibits on display
Oil sludge treatment system – GN oil sludge treatment is a reduction solution for waste oil sludge disposal, it is consisting of sludge dilution and premixing module, coarse screen module, 3 phase separation module and the chemical dosing unit module. The purpose of system is to recover as much valuable oil as possible, and to reduce waste discharge as much as possible. So that to realize the environment protection and economic benefit.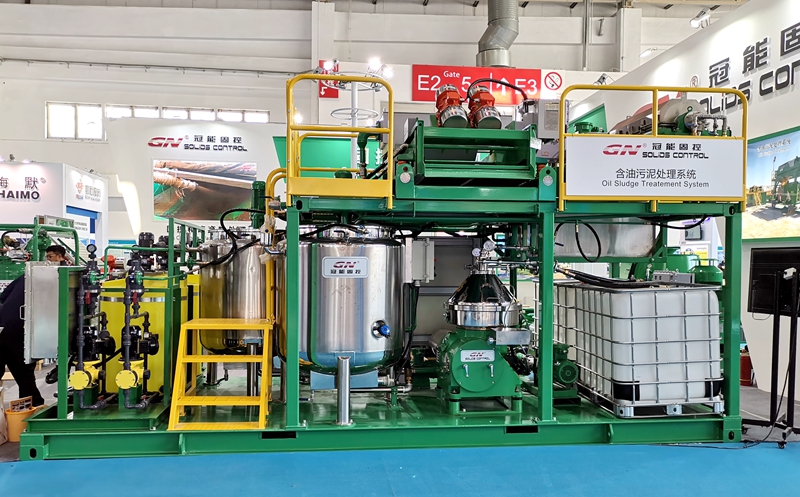 Decanter centrifuge for wastewater treatment – GN large bowl L/D ratio decanter centrifuge is divided into three series as of dewatering decanter, separation decanter and clarifying decanter. According to different wastewater condition, and separation purpose, client could choose suitable type decanter centrifuge.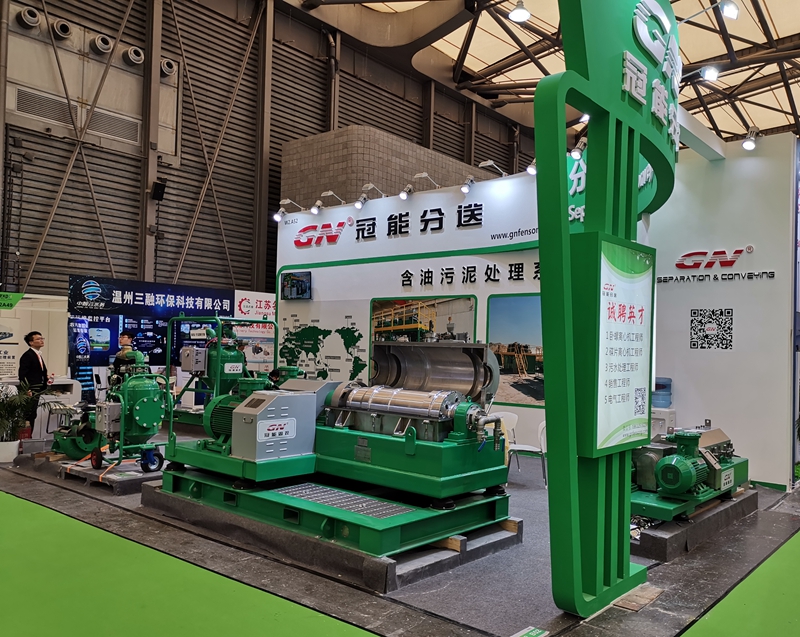 Sludge/Solids vacuum pump – the sludge vacuum pump is kind of 100% pneumatic driving pump that can be used for various material transferring. It is widely used in thin sludge like waster, mud conveying, thick sludge like drilling waste , oily sludge conveying, and even solid powder conveying. By connecting the air supply with sufficient pressure and flow capacity, this pump is an ideal choice for multi applications.
Welcome to GN booth for more information on the separation solution, GN is looking forward your visiting.