GN Separation will attend the IE expo China environmental show
IE expo China is Asia's leading environmental expo which offers an effective business and networking platform for environmental sector and is accompanied by first-class technical-scientific conference program. GN Separation will attend this event next week and show there equipment for oily sludge treatment and solid liquid separation.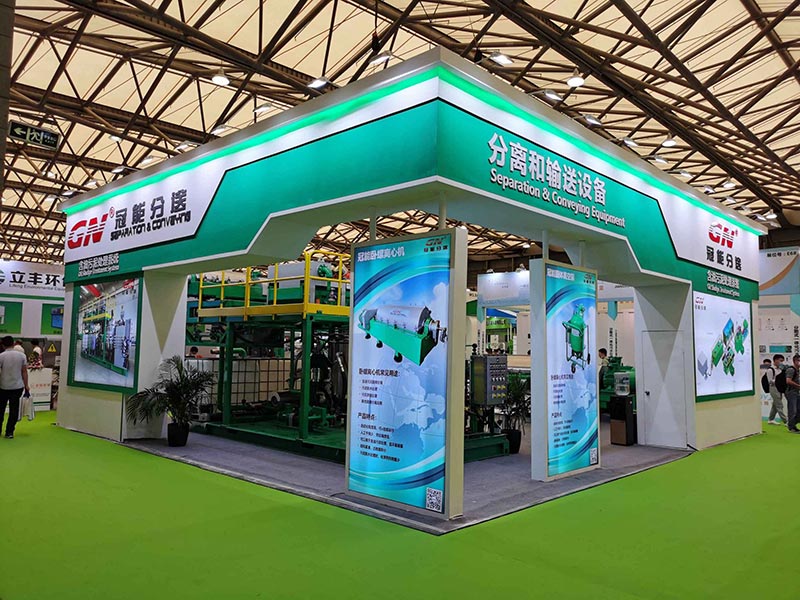 Below information that will help you to locate GN booth.
Event Name: IE expo China 2023
Location: Shanghai New International Expo Centre (SNIEC)
Expo Date:April 19~21, 2023
GN Booth: N4-H46 (Hall 4)
The equipment to be exhibited by GN Separation can be applied to oily sludge treatment and solid-liquid separation projects, mainly including the following products: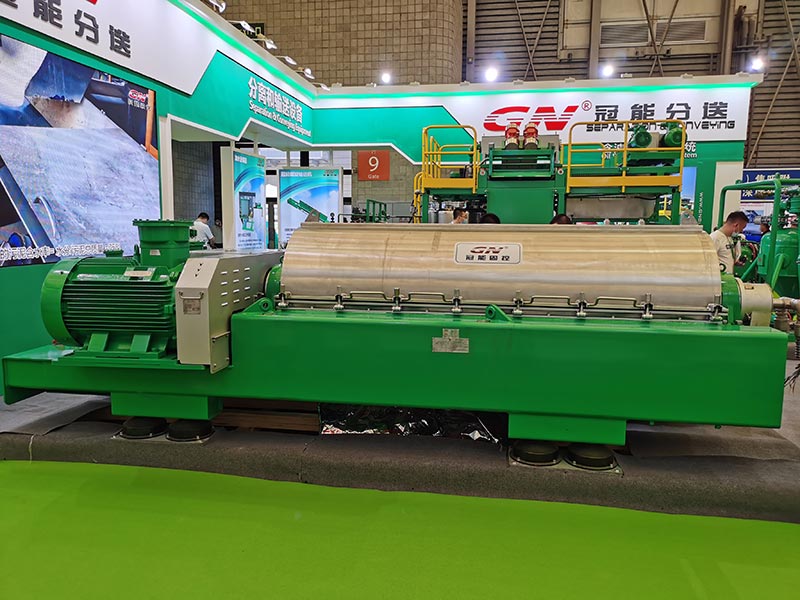 Sludge Dewatering Centrifuge – GN decanter centrifuge is widely use solid liquid separation equipment, it adopts centrifugal working principle to separate solids and liquate. GN T series decanter centrifuge can be used in most of the sewage dewatering project. The dewatered sludge cake is stackable and can be easily transferred for landfill or further drying treatment.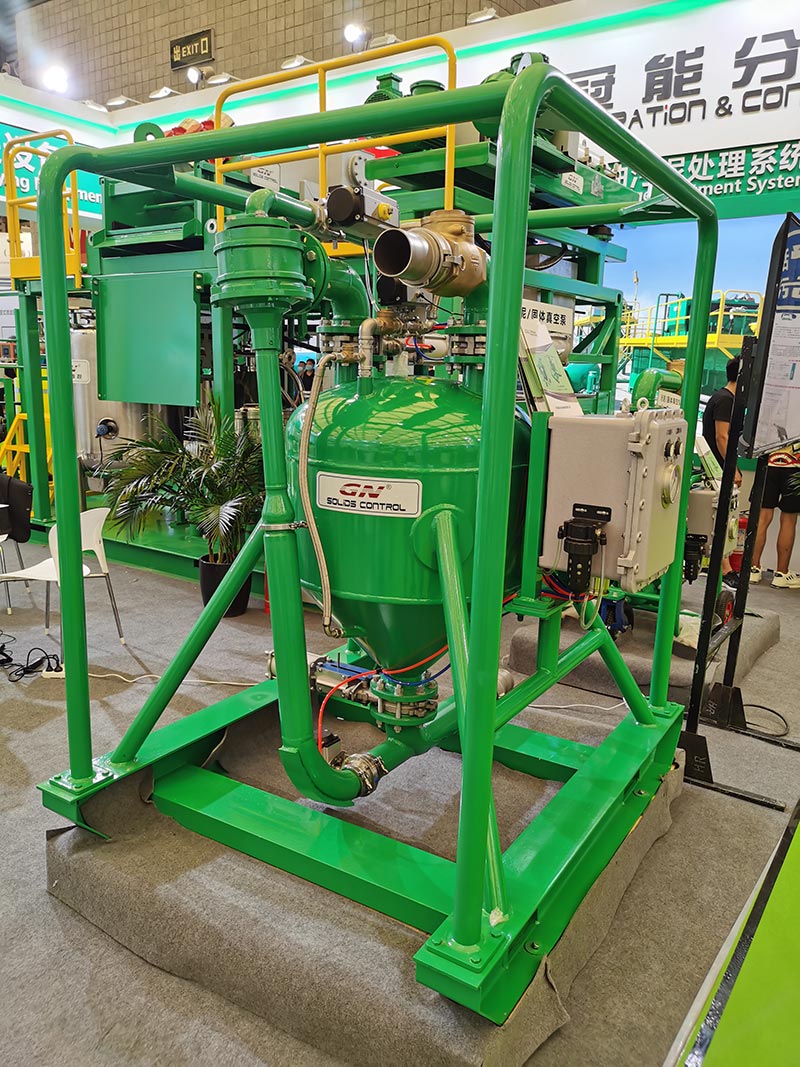 Solids vacuum pump – GN solids vacuum pump is fully air driving pump suitable for multi-material transferring. No matter low solids content or high solid contend materials like waster, low viscosity slurry, thick sludge and even solid powder can be transferred by GN solids vacuum pump. Depends on the model and jobsite a condition, the pump is supplied with manually operation and automatic operation method. With sufficient air pressure and air flow, the pump can work continuously.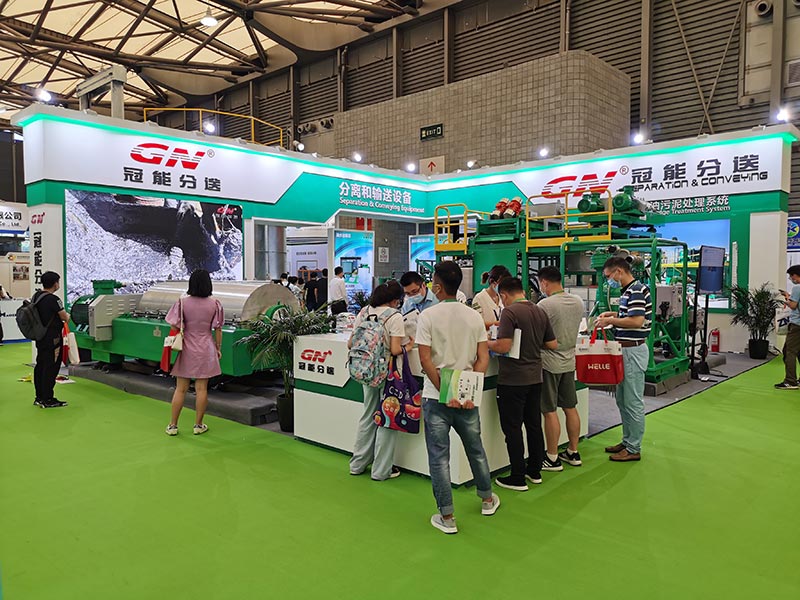 Vibrating screen– During the oil sludge treatment procedure, the vibrating screen sometimes will be needed to remove the large size impurities in original sludge. GN vibrating screen adopt dual motor self-synchronization principle to make the scree deck vibrating with a linear motion. In order to prolong the service life of the machine, GN use polyuria resin spraying on the parts contacting with wet material.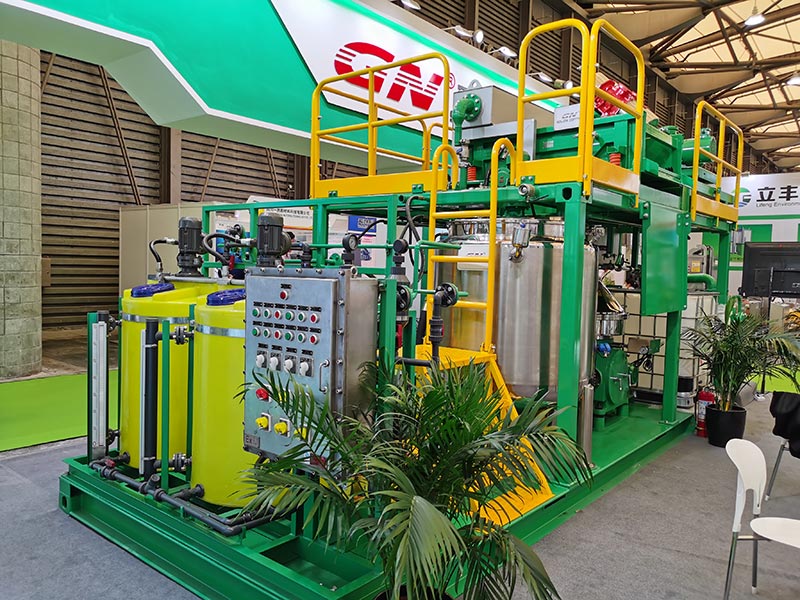 Waste Treatment Decanter Centrifuge – GN waste treatment decanter centrifuge can be used in oil sludge treatment system. In the oil sludge treatment system, the decanter centrifuge is installed behind the vibrating screen to realize the fine solids and liquid separation. With the assistance of flocculants, the decanter centrifuge can separate sludge to get more clear liquid.
If you have any question on separation solution, welcome to GN booth, GN Separation is looking forward to seeing you at Expo.