GN Multiple Sludge Vacuum Pump Ready for Shipment
GN multiple-sludge vacuum pump is 100% percent pneumatic driving type powerful conveying equipment that can be used for multi type sludge transferring application. By connecting to the air source with sufficient air pressure and flow, the pump can transfer liquid, low solid content slurry, high solid content sludge and even the solid like dry powder or gravels.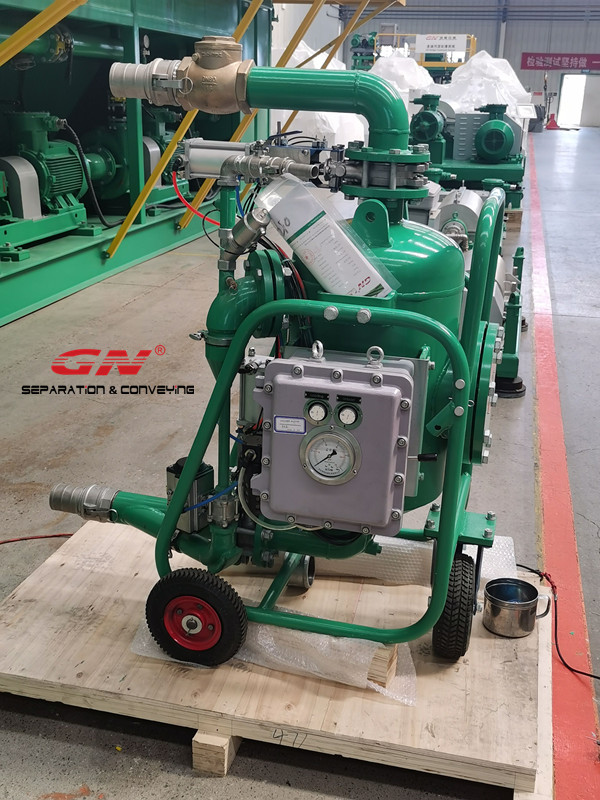 GN recommend client firstly to collect the following information that will be helpful in the choosing the models. What is the sludge source and composition? How are the suction and discharge height and distance?
Typical Application of the Sludge Vacuum Pump
In the oily sludge treatment system, this pump is always used to transfer the sludge with high viscosity and solids content. Comparing with other type transfer pump, the vacuum pump is with powerful suction force which can suck the oily sludge into the pump cavity. In most of the jobsite what request the explosion proof, this air driving pump no doubt is an ideal choice.
Some clients also use this pump for kitchen and food waste transferring. No matter the fine food waste after fermented in the fermenter pool or the Leftover materials in kitchen operation room, this pump perform well to transfer the waste.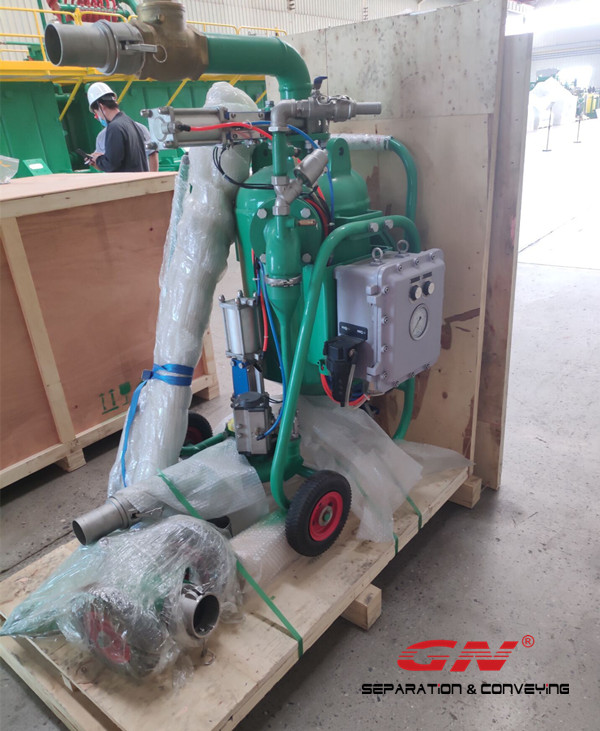 In most of the shipyard, the bilge cleaning in needed. Mostly, need human person get down into the bilge to clean the bottom residual and use lifting barrel to take out the residual to top of the bilge. By using GN mini bilge cleaning vacuum pump, greatly man power will be saved and working efficiency will be greatly increased. GN mini vacuum pump is designed with a compact structure and can be put down into the bilge for sucking the sludge and discharge out, normally 30 meters depth from bilge bottom.
For more information on GN multiple sludge vacuum pump, please feel free to contact with us.