GN COMPANY WILL SHOW AT COMING EXHIBITION IFAT 2020 Germany
GN Company would attend exhibition IFAT 2020 in Munich, Germany, dated on 04 ~ 08 May, with Booth No. 104-b, Hall A1.
IFAT Exhibition started in 1966, and now becomes the world leading fair for Environmental Protection, Water, Wastewater, Waste, and Raw Materials Treatment. It leads the latest trend of the International Environmental Protection Industry and is recognized as a global weathervane.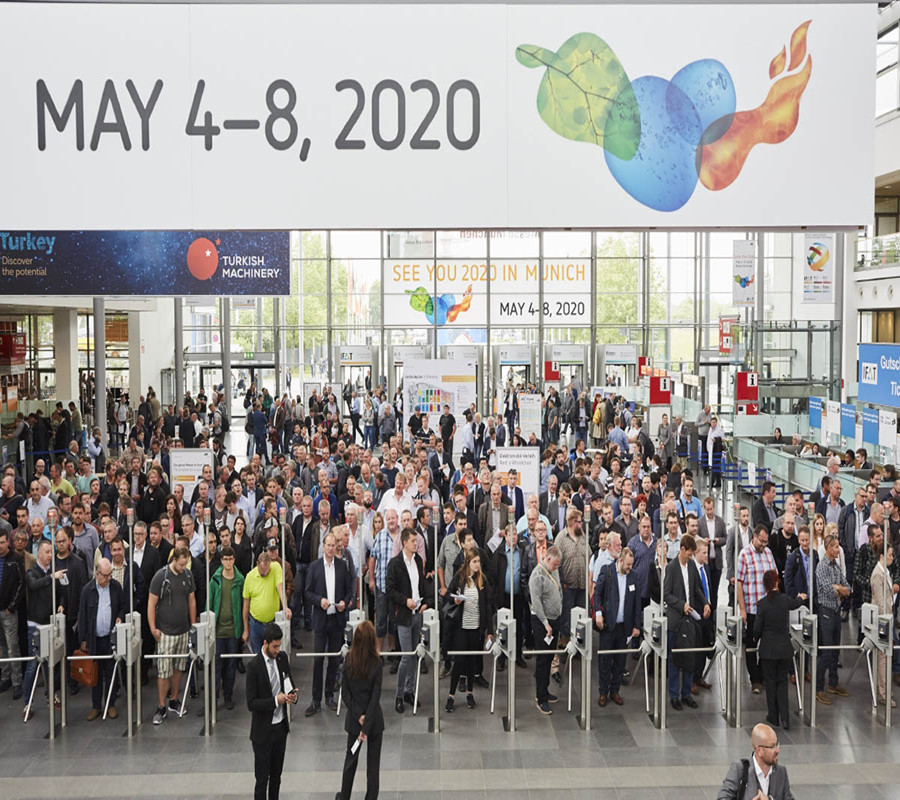 IFAT 2018 Exhibition was successfully held, with about 142,472 visitors from 162 countries, 230,000 sqm gross exhibition area, and 3,305 exhibitors from 58 countries worldwide.
IFAT 2020 Exhibition would show technology about Wastewater Treatment, Water Resource Allocation, Solid Waste Treatment, etc. And it is expected that the Exhibition Area would be 250,000 sqm.
GN Company has been focus on manufacturing Separation & Conveying Equipment for 13 years, including 2 Phase Decanter Centrifuge, 3 Phase Decanter Centrifuge, Sludge Solid Vacuum Pump, Screw Conveyor, etc.
GN would show 2 phase Decanter Centrifuge (GNLW224E) and Sludge Solid Vacuum Pump (GNSP-10B) during the exhibition.
Decanter Centrifuge is widely used for dewatering, concentration, thickening, clarifying, etc. And GN Company is able to manufacture Decanter with bowl diameter 220~760mm, different capabilities ranging from 100L/min~120m3/hour, and bowl material stainless steel 304, 316 and 2304.
Sludge Solid Vacuum Pump is a type of pneumatic pump, and can be used to transfer high gravity/density sludge, solids content max. up to 80%, and liquid. It has special structure design, with no rotating parts in the cavity, easy for maintenance. The horizontal distance can be 50~100 meters, while discharge distance is about 500~1000 meters. Standard Suction depth is 8 meters, while it can be deeper if the air source is stronger.

GN Company has been supplying equipment to about 76 countries, and 70% of sales amount is from International Market, including USA, Canada, UK, Norway, Netherlands, Greece, Russia, Middle East Countries, Australia, Southeast Countries, Brazil, etc.
GN Company has two factories now, and the third one would come into operation in 2020, with size more than 100,000 square meters.
GN Company has two subsidiaries in USA & Russia, with equipment & spare parts stocking in warehouse in Houston for selling.
Welcome to visit us during the exhibition!