GN Big Bowl Decanter Centrifuge for USA Client
There is one set of Big Bowl Decanter Centrifuge ready for shipment to USA from GN's No.1 factory. GN Decanter Centrifuge is widely used for industrial wastewater/sewage treatment, drilling and HDD/TBM/Bored Piling mud recycling, sludge/mud dewatering, distilleries, fish processing, potato processing, plastic and oil recycling, chemical separation, etc.
As a professional manufacturer of Decanter Centrifuge (with Certification) for 11 years, GN Company's production line of Bowl Diameter from 9inch (220mm) to 30inch(760mm), Bowl Length from 924mm to 3328mm, Bowl Speed from 2650RPM to 4500RPM, Max G force about 3000G.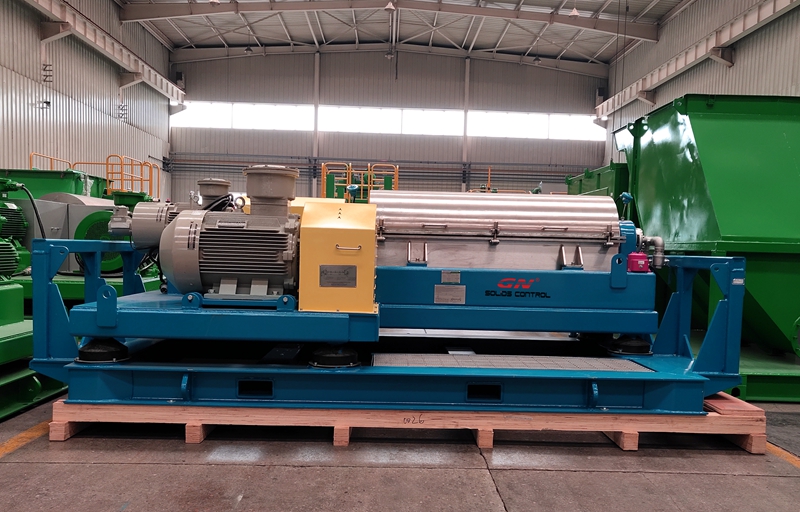 GN Company's decanter centrifuge has great sales reference and 70% sales for the International Market, including UK, Holland, Australia, USA, Canada, Brazil, India, Singapore, etc.
GN has two factories under operation, and a third one under manufacturing now, with more than 100,000 square meters totally. That is why GN Company manages to finish production for common decanter centrifuge within 50 days.
GN now has two branch companies in USA & Russia, with equipment & spare parts stocking in warehouse in Houston.
GN Company's sales managers attended exhibition IE EXPO China 2019 in shanghai, and plan to attend exhibition in Italy, India in the second half of 2019.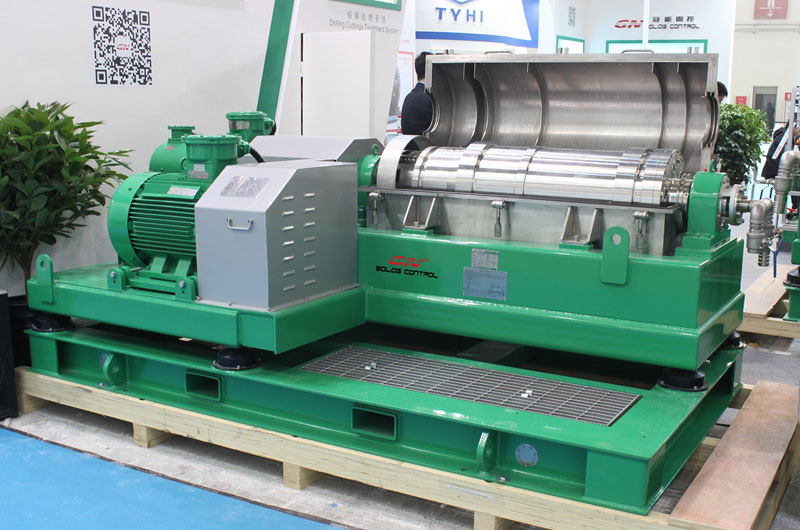 Decanter Centrifuge's working procedure is as below,
Feeding slurry into decanter centrifuge by Centrifuge Feeding Pump or other pump.
Within the decanter, both screw conveyor and Bowl rotates at a high speed, which would generate Centrifugal Force, so solid and liquid would be separated, because of the different density/specific gravity.
Because of the different speed of Bowl and Screw Conveyor (Bowl Rotating Speed is more quickly), Solid would be discharged from Cone end, while Liquid would be discharged from another end.
Welcome to contact GN Company for more Technical Specifications & Working Video of Decanter Centrifuge.
It's acceptable to do trial test with your sample in GN's work plant.