GN ATTENED IE EXPO China 2019 in shanghai
IE expo China 2019 was successfully held in Shanghai dated from April 15 to 17, 2019 at Shanghai New International Expo Centre.
As a leading environmental show, IE expo China 2019 covers all the high potential markets in environmental area as below,
Water and Sewage Treatment
Waste Management
Site Remediation
Air Pollution Control and Air Purification
IE expo China 2019 attracted 73,097 visitors and 2,047 exhibitors, with 13 exhibition halls, including W1、W2、W3、W4、W5、E1、E2、E3、E4、E5、E6、E7、N5.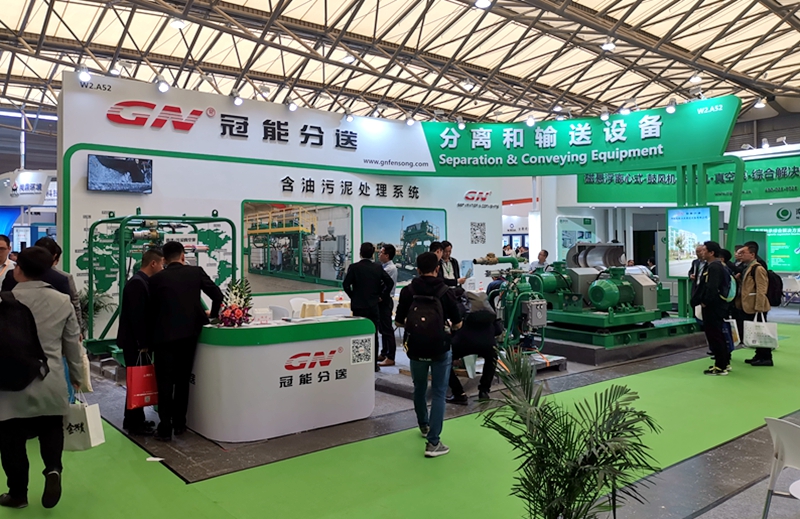 As a professional manufacturer of industrial separation & conveying equipment for 11 years, GN Company attended this exhibition, and showed Decanter Centrifuge, Sludge/Solids Vacuum Pump, Centrifugal Sand Pump.
Decanter Centrifuge can be widely used for Wastewater & Sewage Treatment, Mud/Sludge Dewatering, Oil Sludge Treatment and recovering, etc.
GN Company can manufacture decanter centrifuge from 9 inch (220mm) ~ 30 inch (760mm), with bowl length and diameter ration up to 4.2, and adjustable G force up to 3000G, for reaching client's requirement in different projects.
Sludge/Solids Vacuum Pump can be widely used for Solids, Slurry, Powder transferring.
Sludge/Solids Vacuum Pump is 100% pneumatic driven vacuum pump, and can be widely used for different industries, such as mining, construction, and petrochemical.
Welcome to contact GN Company for pump working video.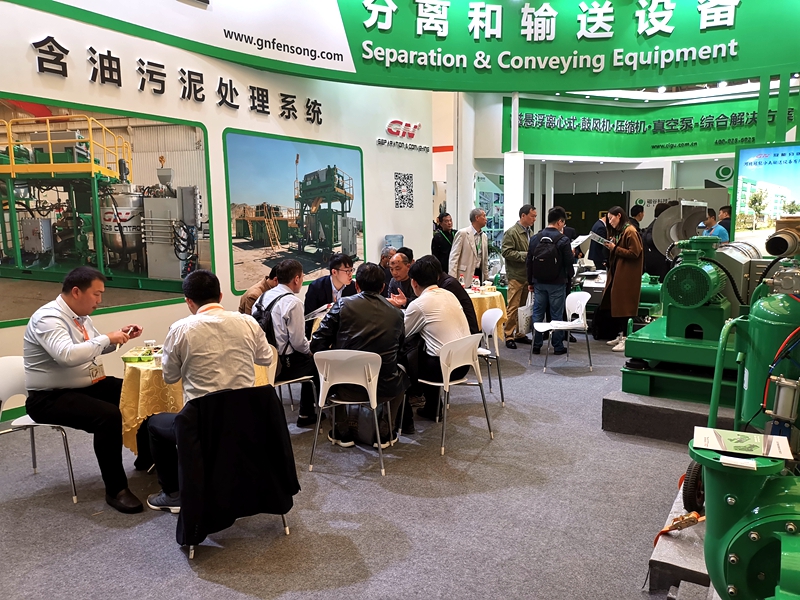 And GN equipment received big attention among visitors, and GN Sales Managers held talks with clients from Brazil, Saudi Arabia, Malaysia, Singapore, Philippines, Hong Kong (China), Taiwan (China), Iran, Mauritius, etc.
Welcome to contact GN Company for exact solution for your project, as we can offer One Stop Turnkey Solution for Waste Water Treatment, Solid Liquid Separation, Oil Sludge Treatment, etc.