GN America Company Participated In WEFTEC 2021
WEFTEC is one of the largest annual water quality events, providing the extensive educational opportunities and unparalleled access to the field's most cutting-edge technologies and services.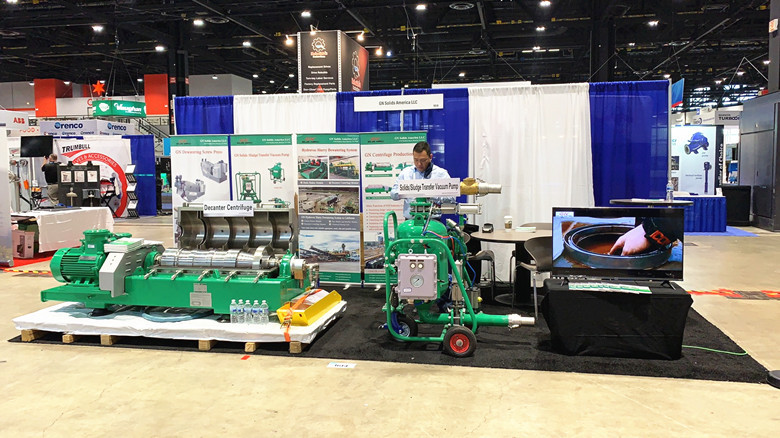 GN brought equipment and show at the WEFTEC exhibition.
1. Waste water decanter centrifuge – GNLW series dewatering decanter centrifuge is widely used in sludge dewatering in water treatment. The full series includes models with bowl diameter from 9 inches to 30 inches. Then unit GN brought the show is the model GNLW224E. It is the smallest model with bowl L/D ratio of 4.2 that is a suitable ratio for sludge dewatering application. It is equipped with dual-motor driving system respectively for the bowl and scroll to ensure a sufficient torque. The collection case is openable type for inspection the bowl outlet conveniently. The consideration of protection on the scroll blades and slag outlet by using the tungsten material greatly extent the service life of the machine. GNLW full series dewatering centrifuge is equipped with VFD control panel, the operator can adjust the running speed as per different feeding sludge and treatment request.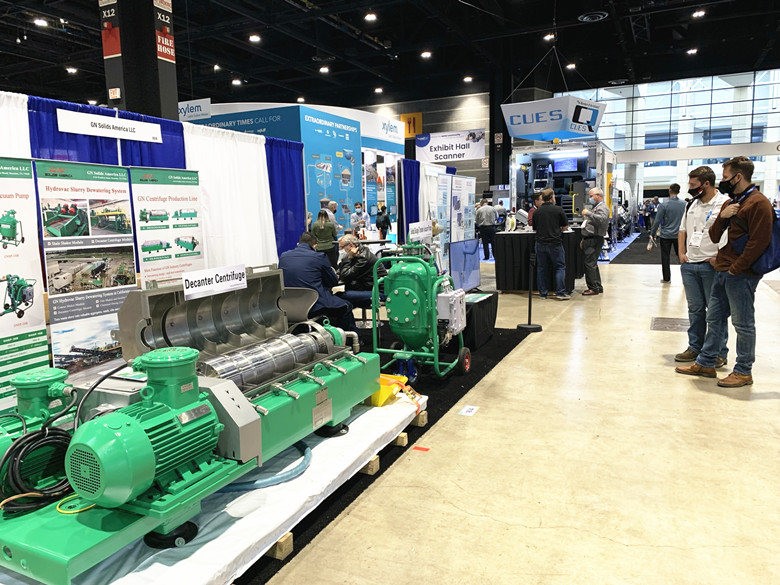 2. Solid vacuum pump – GN solid vacuum pump is kind of pump fully driven by air. It can be used for transferring of liquid, less solid content slurry, high solid content thick sludge and fine solid powder. Therefore, this pump is widely use in waste sludge conveying, tank bottom cleaning, mining waste transferring, construction material transferring. In the cavity tank, there is no any moving part inside, which makes it easy for maintenance. Being a conveying solution, it can be used in oil sludge treatment system.
For more information on GN dewatering decanter centrifuge and solid vacuum pump, feel free to contact us.