GN 3 Phase Decanter Centrifuge for Middle East Environmental Company
Recently, GN shipped out one set 3-hase decanter centrifuge including VFD control cabinet to Middle East client coming from environmental company. 3 Phase decanter centrifuge is one of GN main products, different from the 2-phase decanter centrifuge, it is used for separation of mixture of solids and two types of immiscible liquids and solids.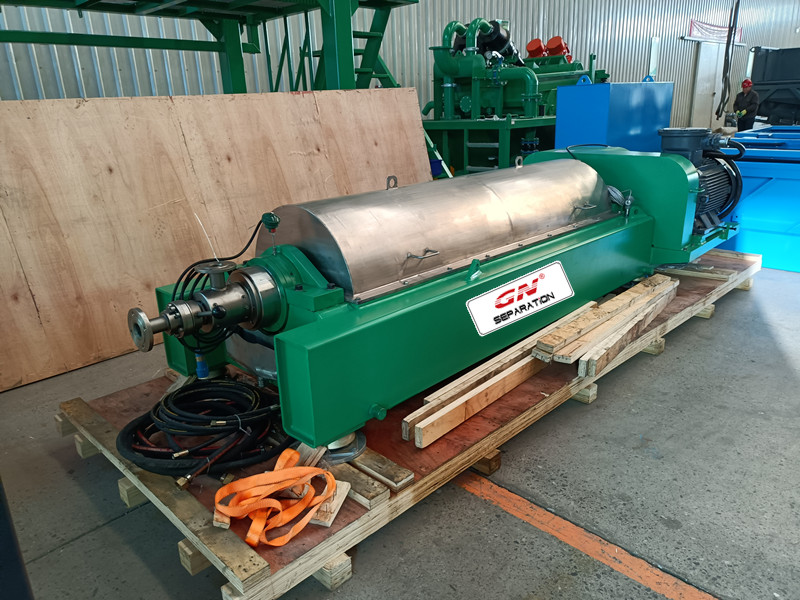 The 3 phase decanter centrifuge shipped is the model GNSX520 with bowl diameter 520mm. It adopts the electrical dual-motor driving system. The main motor is driving the bowl and the back motor is driving the screw via pulley device. This model is equipped with a VFD control cabinet. Inside the control cabinet, there are 3 VFDs for main motor, back motor and the feeding pump. Operator can set up the running parameters in the HMI touch screen to adjust the running condition, like bowl speed, scroll speed to obtain the expected performance. GN 3-phase decanter centrifuge is equipped with lube oil circulating system for the main bearing lubrication. This real time lubrication system ensures the stable running of the machine.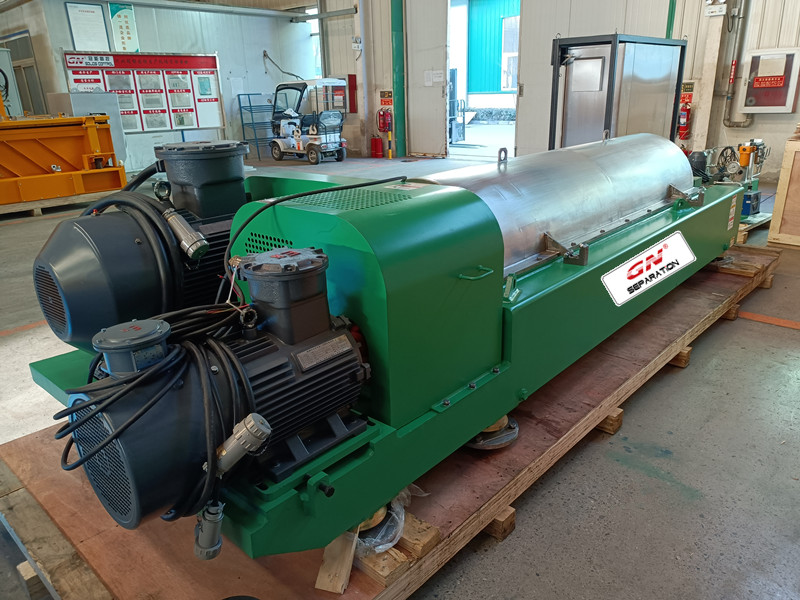 In order to extend the service life of the 3-phase decanter centrifuge, GN adopts tungsten material protection at the screw blades, and installs wear-resistance bushing at the slag discharge port. There are 2 ports at the bottom of the collection box, the slag and the light liquid phase will be discharged respectively from these two ports, while the heavy liquid phase is discharged out by using the centripetal pump. Operator can adjust the lever to obtain a suitable interface of oil and water to get the more clear oil or water.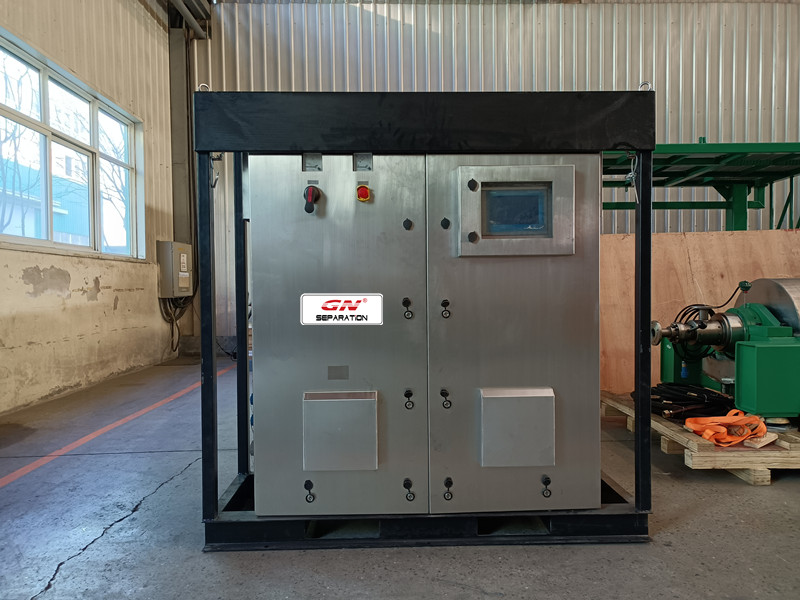 GN 3-phase decanter centrifuge has a widely application like plant edible oil production, kitchen waste treatment, etc. One of the typical applications is used in GN oil sludge treatment system as a combination equipment to replace the 2-phase decanter centrifuge and disc stack separator. Which will meet the contractor's requirements of high cost performance.
For more information on 3-phase decanter centrifuge package, please feel free to contact GN Separation.