GN 22 Inch Decanter Centrifuge for Food Industry Waste Water Treatment
This week, GN finished the fabrication to 2 decanter centrifuge of 22 inch bowl that would be used for food industry waste water treatment. Being separation solution provider, GN is devoting to provide reliable solid liquid separation solution with different purposes to various industries.
In choosing the type of the decanter centrifuge, the conditions of the slurry need to be provided by clients. For most of the food industry wastewater, the solid content in water is soft. GN Y series separation type decanter centrifuge is recommended for this project. It can perform with the consideration of both clarification of discharged liquid and the dryness of the discharged slag.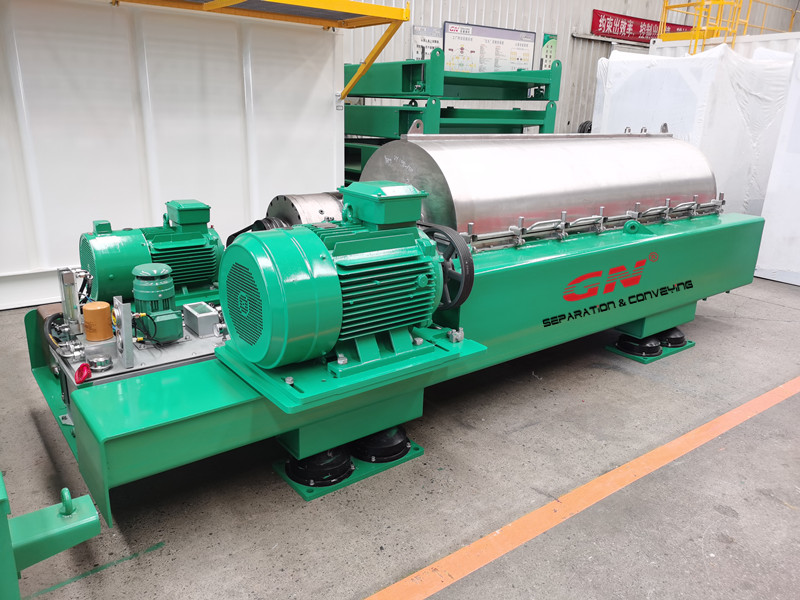 1. Bowl material and screw core material are from duplex stainless steel 2304 processed by centrifugal casting technics. For special slurry with higher chloride ion, GN is able to make the bowl with super duplex stainless steel with better anti-corrosion performance.
2. All other all fluids touching parts are stainless steel material, optional as SS304, SS3016, and SS2304 even higher.
3. Screw blade is coated with hard facing tungsten material, or to use the tungsten carbide plates.
4. GN equips the thin oil lubrication system for bigger size decanter, which can ensure the constantly lubrication of the bearing at both ends
5. For easy operation of the decanter unit, GN equips the VFD PLC control panel with HMI touch screen. Operator can monitor and adjust the working status of the decanter unit.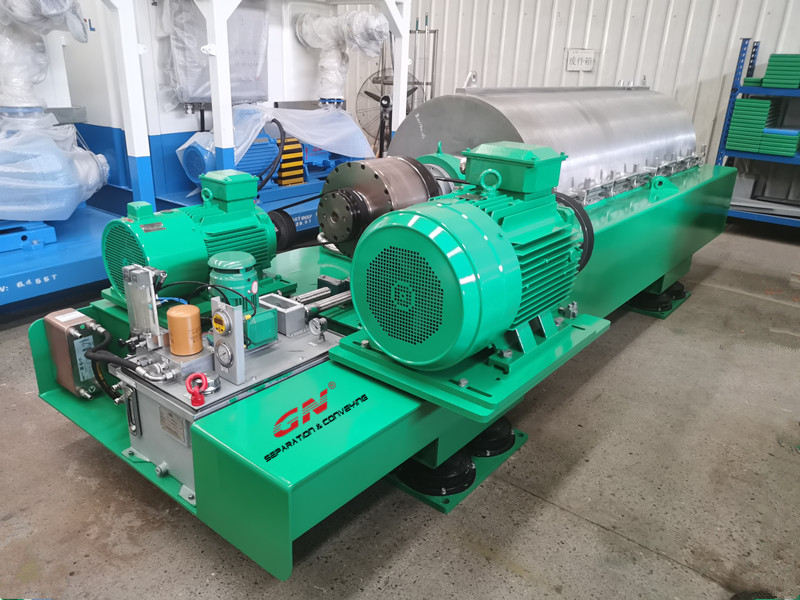 Besides the separation type, GN also has the dewatering decanter and clarifying decanter that can be used for different separation target. For more information about GN decanter centrifuge, please feel free to contact us.