Decanter Centrifuge for Anaerobic Digester Sludge Dewatering Ready for Shipment
This week, GN finished the fabrication of the decanter centrifuge that will be used for anaerobic digester sludge dewatering in a project from Southeast Asia. Currently, this unit has been completed the assembling and test running, will shipped out next week.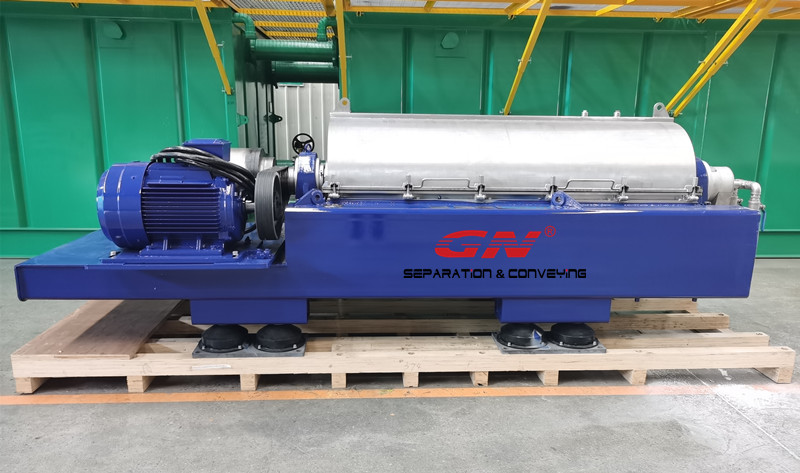 Dewatering decanter centrifuge is one of GN main product that can be used for dewatering process on the sludge with high large content and hard solids. The main applications are of municipal wastewater, river and lake sewage, sand washing water, mineral washing wash and even the drilling mud.
Below features of GN Dewatering Decanter Centrifuge
1. GN adopts the tungsten carbide material protection at the screw propeller, solids discharge port and sludge distribution port. This protection will greatly extend the services life of the machine.
2. GN dewatering decanter is with 2 units driving motors as common DC bus mode, which makes the back motor a generator during normal running condition. This greatly reduces the power consumption.
3. For the decanter model from size of 22 inch, GN designs the thin oil lubrication system that can lubricate the bearing at both ends constantly and faster.
4. PLC control panel configuration is standard with HMI touch screen for monitoring the running condition and easy setting up the running speed. According to clients' requirements, GN can also install VFD for feeding pump provided by clients themselves.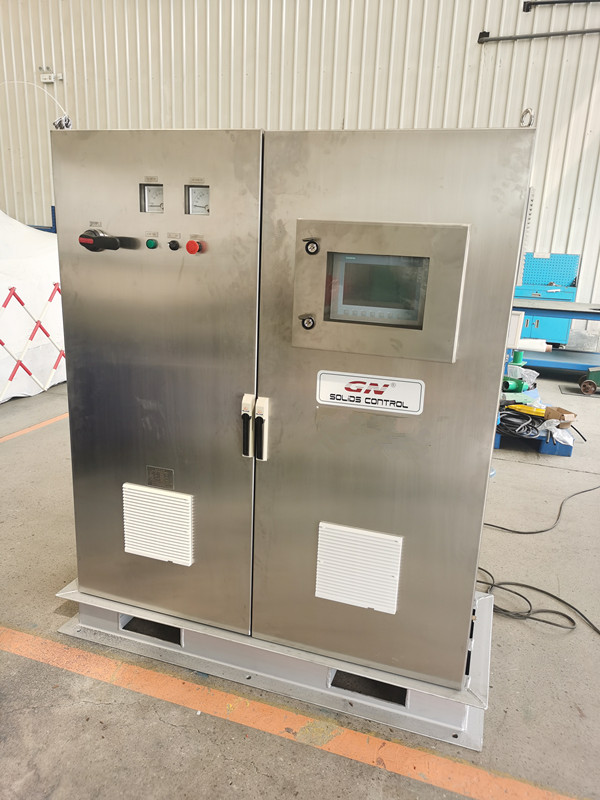 During the dewatering process, operators always will add chemicals into the sludge for better separation performance. A polymer dosing unit will be needed. GN is also able to make the dosing unit for PAM, PAC and other chemicals.
Besides the dewatering decanter centrifuge, GN also has decanter series used for clarifying and common separation purpose. For more information on GN decanter centrifuge, please feel free to contact us.