3 PHASE DISC SEPARATOR FOR Phosphoric Acid Plant in Africa
GN Company supplied one unit of Disc Separator for African client's Phosphoric Acid Plant in the end of 2019. Disc Separator is used for Purification, Concentration, and Clarification. It is widely used in the industries of Oil & Grease, Food, Beverage, Milk, Juice, Chemical, Biological, Fuel Oil, Lubricate Oil, Mineral Oil, Blood, Lanolin, Starch, Plant Extraction, etc.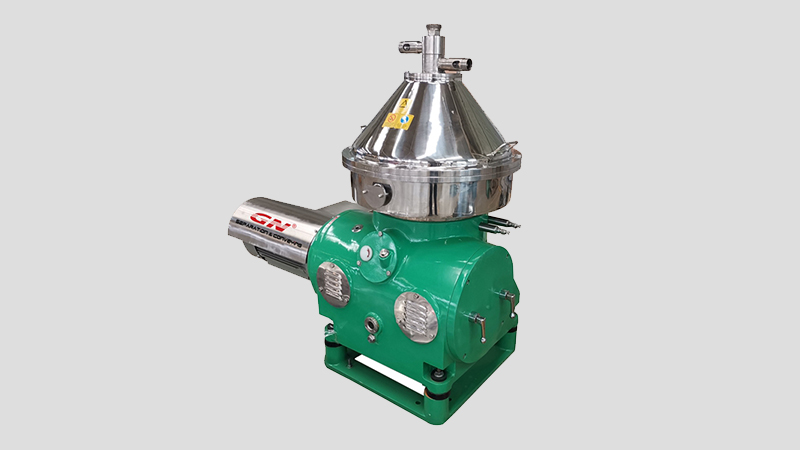 Disc Separator is specially designed for 2 phase/3 phase Separation. 2 phase separation means separation of suspended solid from liquid, or separation of two kinds of liquid with different specific gravity (immiscible). 3 phase separation means separation of two kinds of liquid (immiscible), and solid.
GN Company focus on manufacturing Separation and Conveying Equipment for 12 years, including
2 Phase Decanter Centrifuge (solid/liquid separation),
3 Phase Decanter Centrifuge (solid/oil/water separation), Disc Separator,
Sludge Solid Vacuum Pump, Screw Conveyor, Oil Water Separator, etc.
GN Company now is capable to manufacture Disc Separator with different capabilities ranging from 1m3/hour~25m3/hour with manual/automatic sludge discharging and self-cleaning function. Bowl Diameters is from 440mm~800mm, and Slide Piston is from 380~700mm. And the maximum Separation Factor can be 12488G, with Power cost from 11~45Kw.
Attn. solid content in the slurry feeding into Disc Separator shall be less than 3%, and solid size shall be less than 400um, for better performance.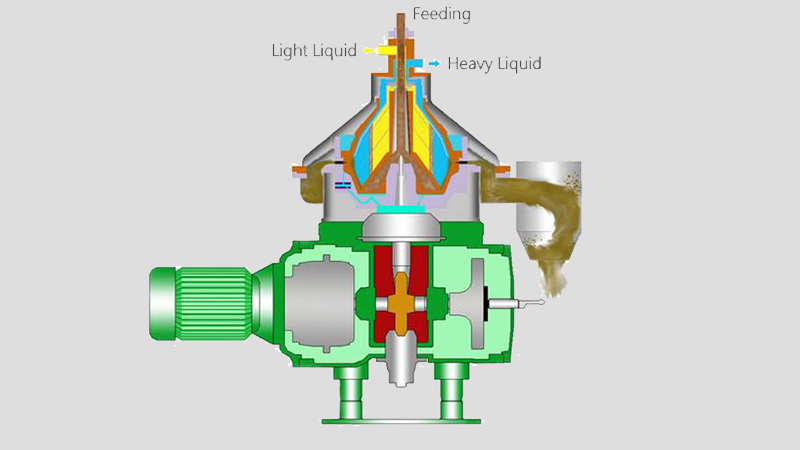 GN Company has sold equipment to about 80 countries, with 70% of sales amount from International Market, including UK, Norway, Netherlands, Greece, Russia, Middle East Countries, Australia, Southeast Countries, Canada, USA, Brazil, etc.
GN Company has two factories now, and the third one would come into operation in 2020, with size more than 100,000 square meters.
GN Company has two subsidiaries in USA & Russia, with equipment & spare parts stocking in warehouse in Houston for selling.
Welcome to contact GN Company sales managers and visit our factories.(One hour from the Beijing International Airport by car)