3 Phase Disc Separator for Oil Recovery Project of China oilfield Service Company
There is one set of Disc Separator ready for shipment to Chinese Oilfield Service Company for their oil recovery project.
Disc Separator, also named 3 Phase Separator, is used to separate two immiscible liquid phases and one solids phase at the same time (solid/liquid/liquid separation), widely used in the field of Vegetable Oil, Animal Oil, Starch, Dairy, Beverage, Beer, Biological, Pharmaction, Chemical, Waste Cooking Oil, Biodiesel Oil, Mineral Oil, etc.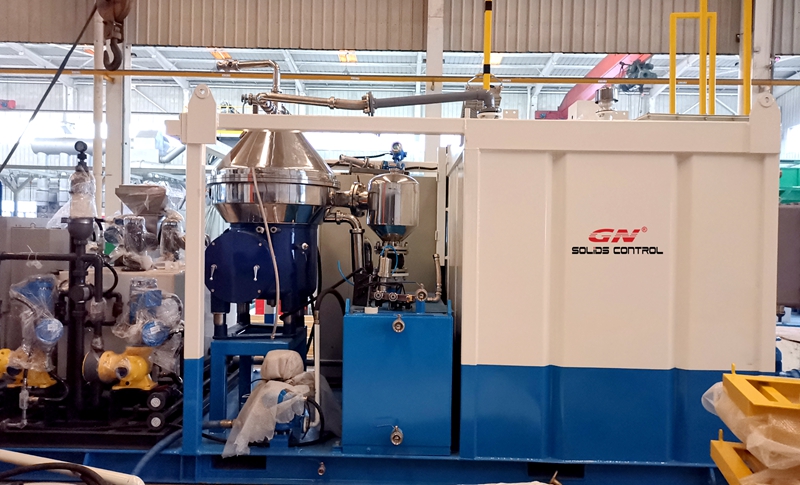 GN Company now manufactures 4 models of Disc Separator, with capabilities ranging from 1m3/hour~25m3/hour, bowl diameter 440mm~800mm, and speed 4500RPM~7100RPM.
The Disc Separator's working principle as follow,
The material is feed into the heart parts of the machine, the inside of drum. Under the action of strong centrifugal force, the material passes through the separation interval of a group of disc bundles, with the neutral hole of the disc separator as the interface, the liquid with higher density (heavy phase) moves outward the neutral hole along the disc pieces, among which, the heavy residues accumulates in the sediment area, and the heavy phase flows to the large centripetal pump. The liquid with smaller specific gravity, light phase, moves along the disc wall toward the neutral hole and converges to the lower centripetal pump. At the same time, the light and heavy phases are respectively output by the lower centripetal pump and the upper centripetal pump, and the heavy slag is periodically discharged, so continuous production can be achieved.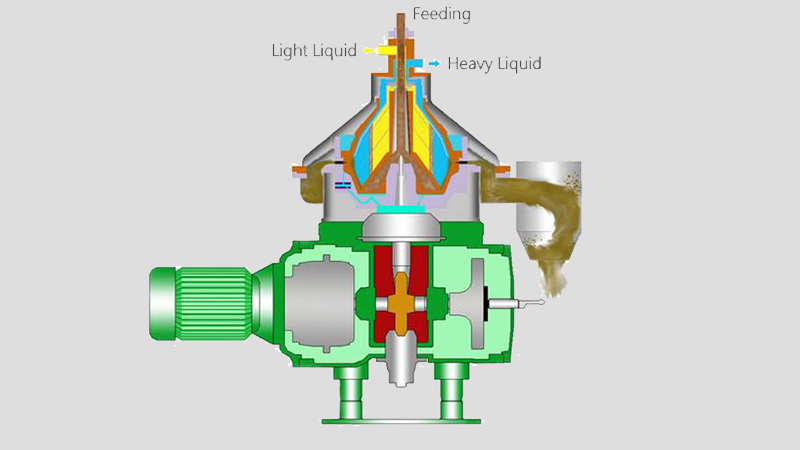 GN Separation and Conveying Company is a professional manufacturer of Separation and Conveying Equipment for 12 years, including Decanter Centrifuge, Disc Separator, Sludge Solids Vacuum Pump, Centrifugal Sand Pump, Oil Water Separator, Inclined Plate Clarifier, etc.
GN Company has been supplying equipment to more than 50 countries, including UK, Norway, Greece, Netherlands, Canada, USA, Brazil, Middle East, Russia, India, Australia, etc.
GN Company has two factories under operation now, and has been building a third one, with more than 100,000 square meters totally, which would come into operation in 2020.
GN Company has two branch companies in Russia & USA, with equipment & spare parts stocking in warehouse in Houston.