Waste Sludge Treatment Equipment Environmental Protection Company
This week, GN finished the fabrication of on batch waste sludge treatment equipment for an international environmental protection company. In this batch, there is sludge transferring equipment and waste solids liquid separation equipment.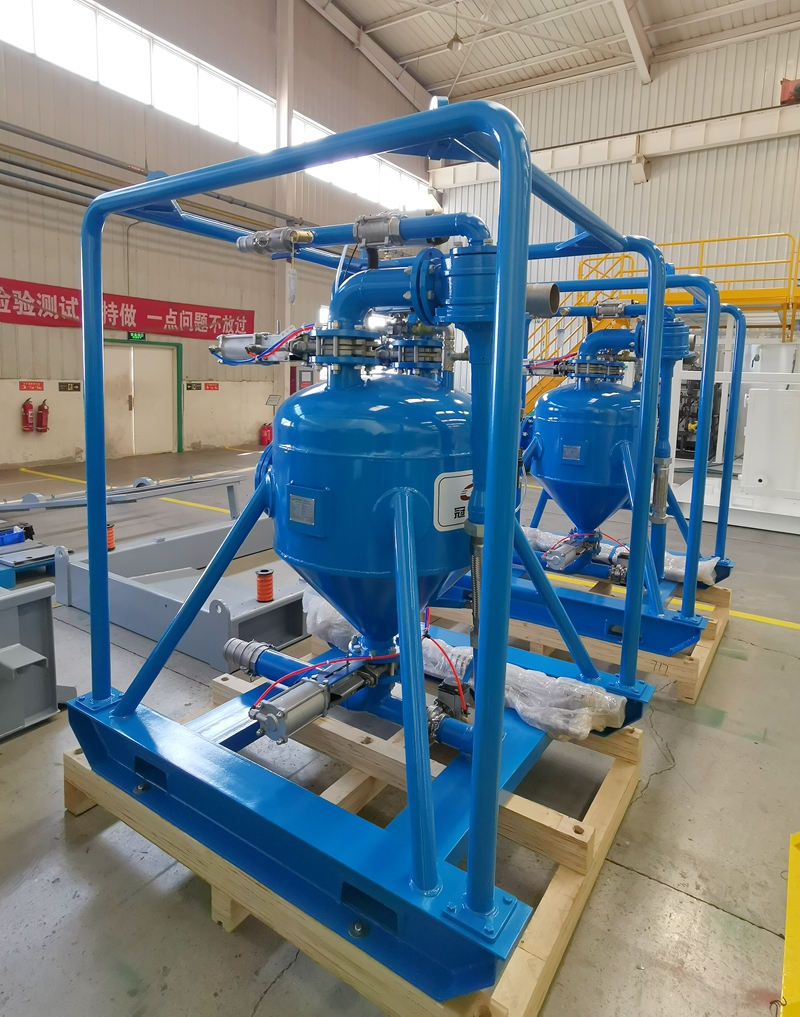 GN sludge vacuum pump is type pump fully pneumatic driven that can be used in explosion proof area freely. With no any moving parts inside the cavity, this pump can be used to transfer the waste sludge like drilling waste cuttings, refinery waste oily sludge, various kinds of tank sediments cleaning sludge, pit sludge, mining tailing sludge, construction muddy slurry, animal manure sludge etc. Its high handling capacity and automatically working capability greatly reduces the labor cost and increases the working efficiency. Especially for high solid content, high viscosity sludge, the advantage of this sludge vacuum pump would be sufficiently shown out. Please click Solids Pump working video to watch the performance of this pump.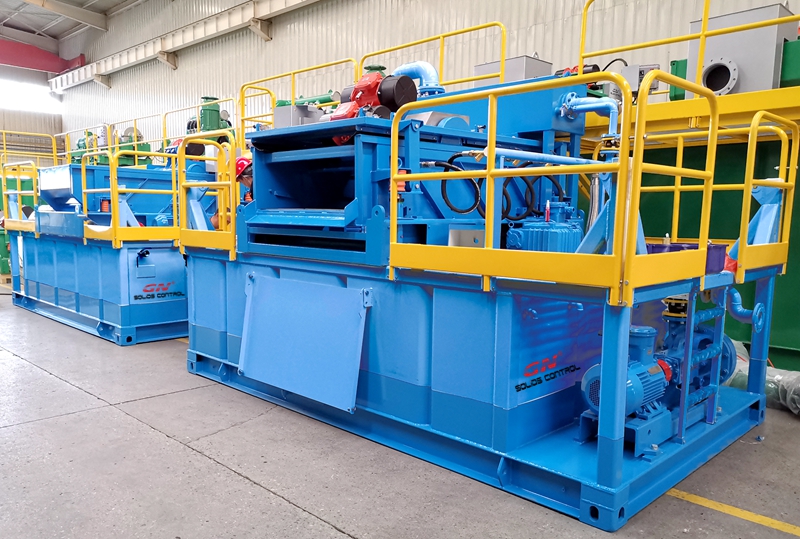 GN high G force vibrating screen is always used to remove the coarse solids from sludge. With higher G force than normal vibrating screen used for mud recycling, the equipment can make the discharged solids much dryer. When treating the high viscosity sludge, the vibrating screen can be equipped with spraying system to prevent the screen being blocked. For high water content low viscosity sludge, the recovered water can be pump back as spraying water for cost saving. Cover with rubber seals can installed on the shaker deck to avoid sludge splashing out of the machine to contaminate the surrounding area.
GN is committed to providing feasible, suitable, economic separation solution with Input-output ratio better than expectation. Welcome contact with GN to get more information on the popular separation equipment like vibrating screen, decanter centrifuge, conical plate centrifuge, Inclined plate clarifier and oil water separator.