Vibration Screen for liquid and solids separation to Environmental Solution Company
Vibration screen is one of GN main product that is mainly used to separate solid and liquid by using vibration force and mesh screen to classify the solids with different sizes. By changing the screen cloths with different mesh and screen type, it can be used for different purpose and different materials.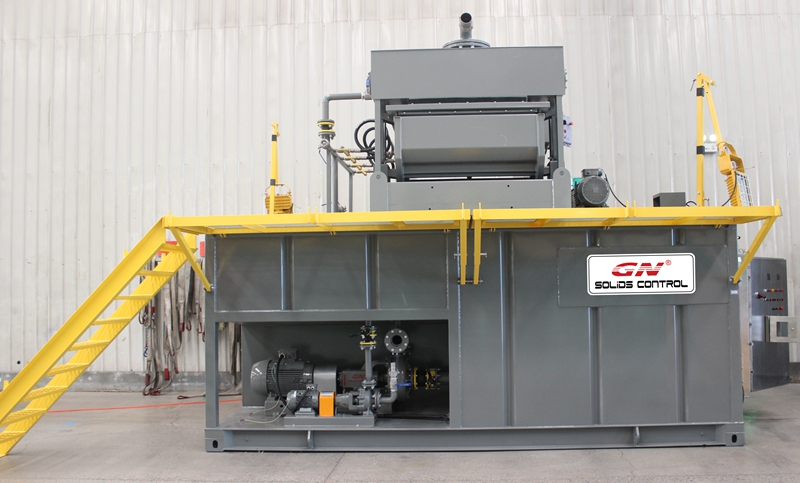 GN developed vibration screen with different dimensions, and double layers model is available. According to different treating capacity, customer can choose the vibration screen from mini model to large screen area models. The main differences among all the models are the screening area and vibrator powers. While the double-layer model is always used to classify the solid with different sizes.
The vibration screen can also be put into integrated solid liquid separation system as the primary separation equipment. Such as the coarse screen in soil remediation and waste oil sludge treatment system. To prevent the liquid spraying out of the screen unit, GN designed the deck cover; and for sticky material that easy to blocking the screen cloth, GN equipped the flushing nozzle that can flushing the screen.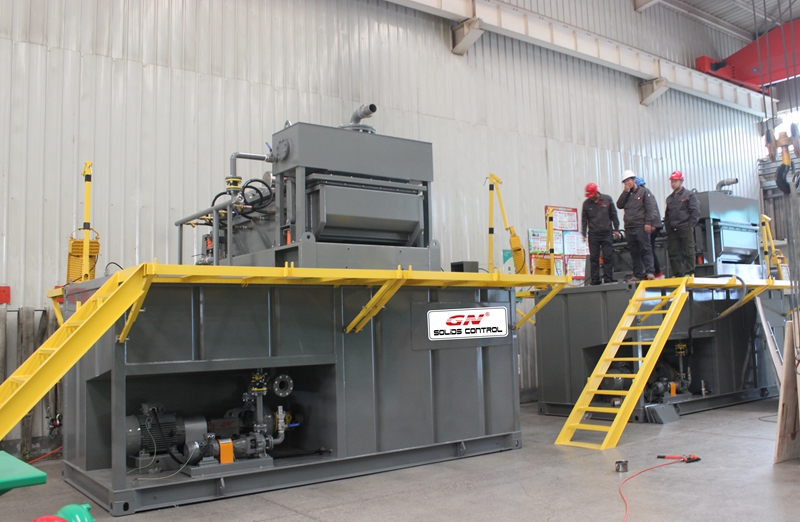 The vibration screen can be supplied as single unit. However, sometimes customers want to make the vibration screen a module design with effluence tank and discharge slurry pump. GN is with rich experience in design and manufacturing this type integrated system containing separation function, fluids transferring function and liquid collection function. This module design is easy for installation and transportation. During the transportation from one site to another, the vibration screen will not be taken off, only need to fold the handrails and walkways.
For more information on GN vibration screen, please feel to contact us.