Vacuum Loading Solids Transfer Pump to Europe Client
Recently, GN arranged the shipment of 2 units vacuum loading solids transfer pumps that ordered by a Europe client. The pumps will be used in a mine for the slurry transferring.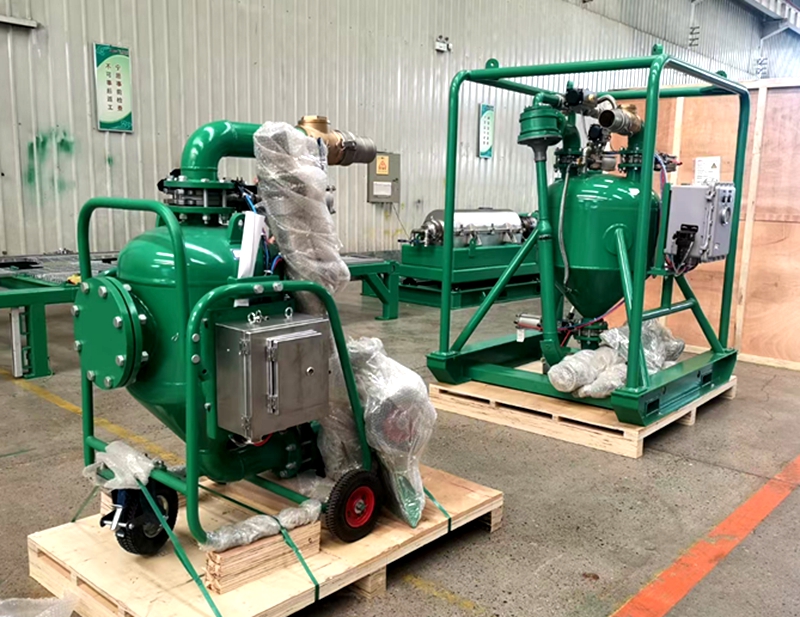 GN vacuum loading solids transfer pump is also called solids vacuum pump, it's a kind of pump that is fully air driving. It needs power from the site air source or movable compressor. The compressed air will be firstly fed into the pump via the ventri to increase the vacuum degree in the pump cavity. And then the slurry will be sucked into the pump. After the pump cavity is full, then the air will be again fed into the pump via different air pipe to push the slurry out of the cavity to finalize the transferring.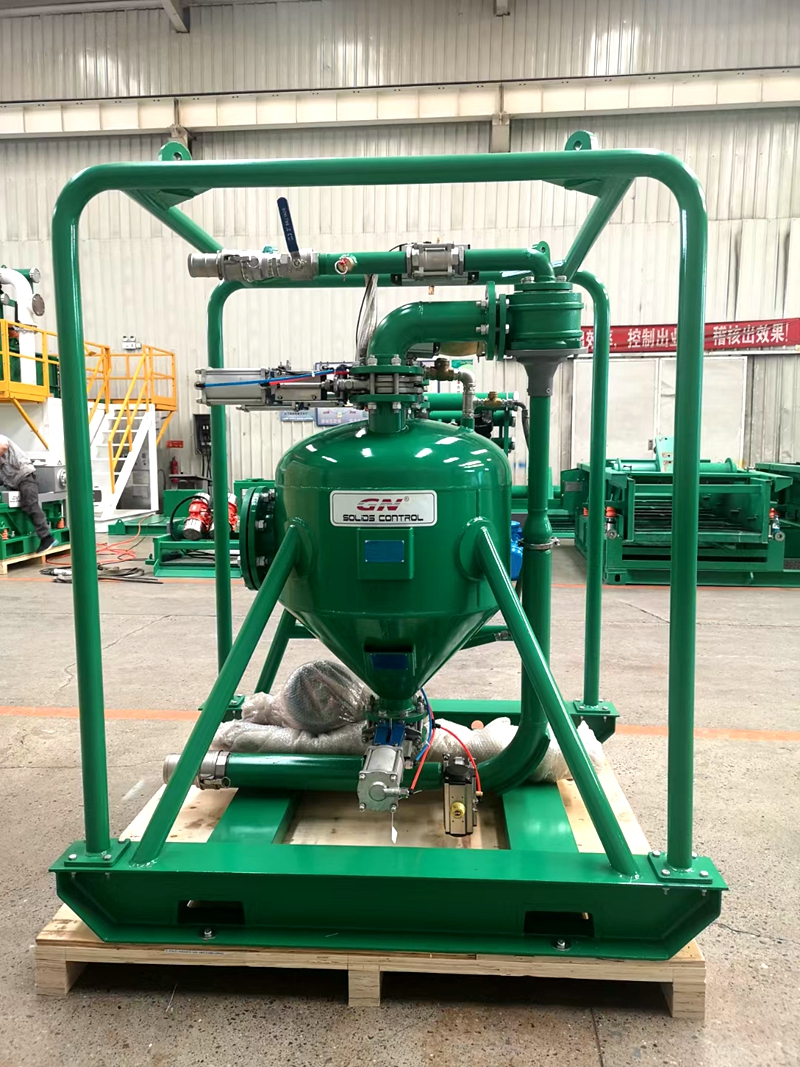 GN solids vacuum pump is classified as 3 models by handling capacity, so that client can choose the suitable model according to different requirement. For different models, the required pressures and air volumes are different, client need to notice the air supply should be continuously to ensure the pump can work stably.
The solid vacuum pump is applicable for different material transferring; the typical material includes liquid, less solid content slurry, high solid content sludge for example in oil sludge treatment, powder and even gravels. Therefore, GN vacuum pump can be widely in many industrial transferring projects.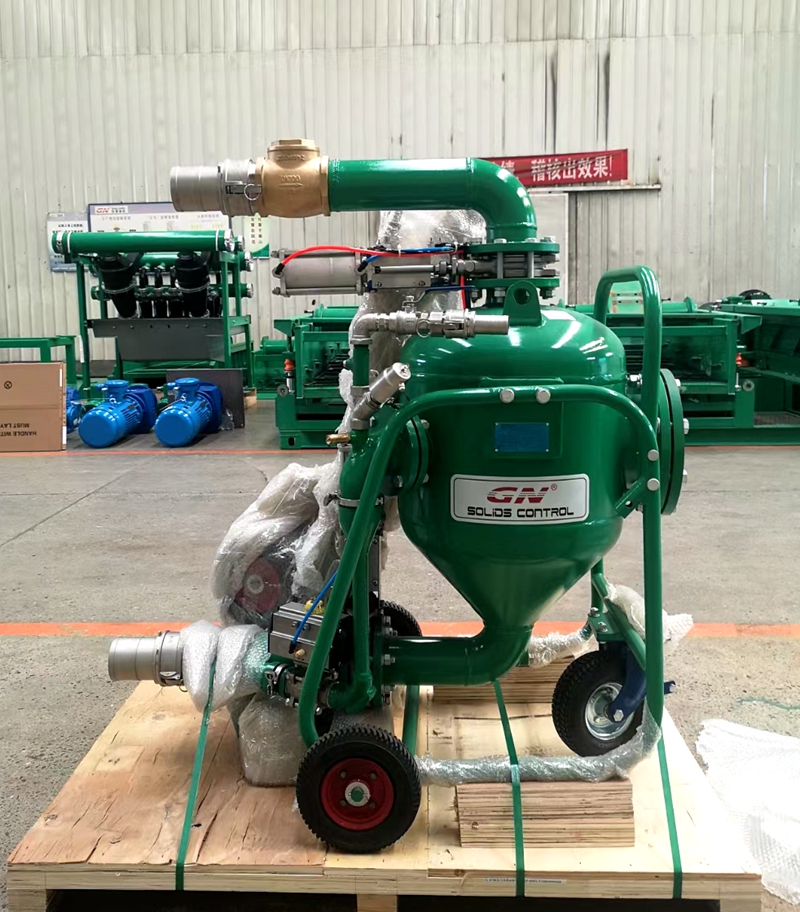 From the outer structure, GN solids vacuum pump is designed as movable type and skid mounted type. The model GNSP10 and GNSP20 are small size and light. With wheels, the pump can be easily moved on site, which greatly increases the working convenience. For the model of GNSP40, it is big size and the whole pump body is welded on I-type steel that ith fork holes for easy transportation.
GN solids vacuum pump is normally packed in crate for international transportation. For more information on GN vacuum loading solids transfer pump, feel free to contact us.