U Type Screw Conveyor and Slurry Pump for Russia Client
GN Separation is mainly manufacturing solids liquid separation equipment like decanter centrifuge, disc separator and oil water separator. Besides the separation equipment, GN also makes and supplies some conveying equipment as auxiliary equipment to main separation machine. The screw conveyor and centrifugal slurry pump are two of the main products in GN conveying equipment series.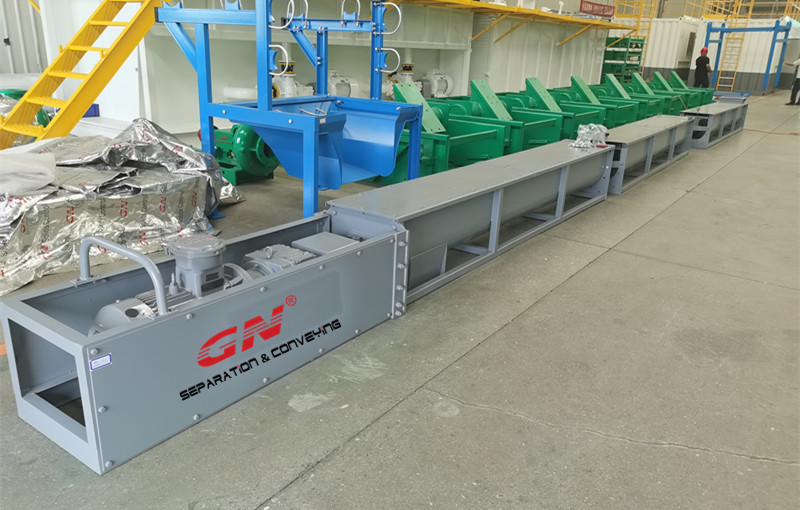 Below pictures are showing one batch of U type screw conveyor and centrifugal pump ready for shipment to Russia service company.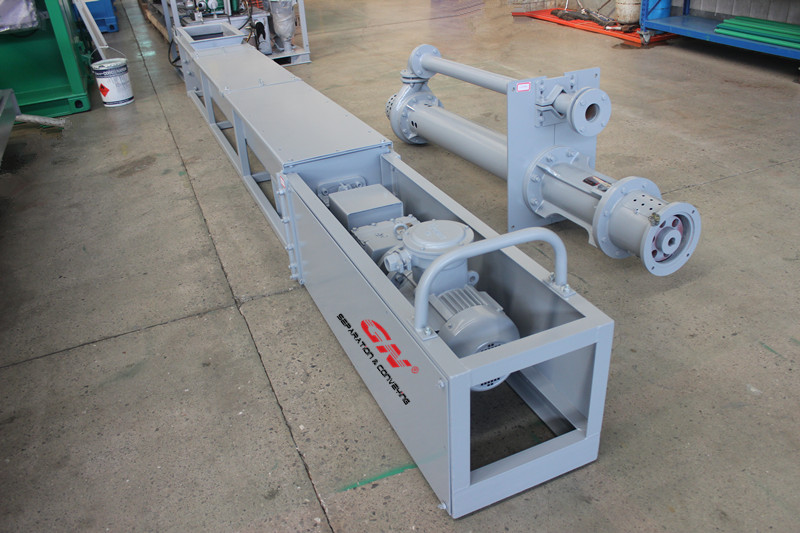 By knowing the material condition, conveying capacity, conveying distance and installation angle, GN is able to give the proposal of the screw conveyor. For different industry application, the raw material would vary as carbon steel or stainless steel. The screw conveyor is widely used as sludge collector and located under the discharge chute of the decanter centrifuge unit. According to client requirement, the inlet and outlet position of the screw conveyor can be customized. Normally, the screw conveyor unit can be used to transfer loose dry material of small size not so rigid and wet sludge.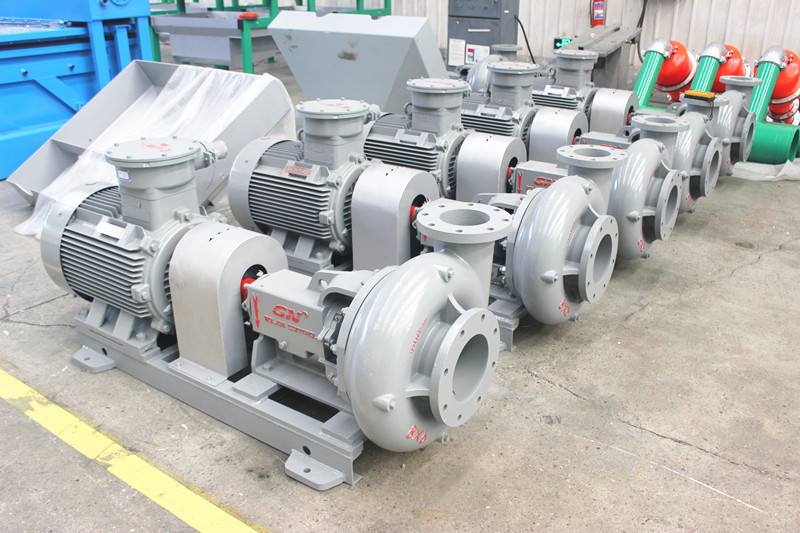 GN centrifugal slurry pump can be used as multi slurry transferring including water, drilling mud, dredging sludge etc. With the casing and impeller from material of ductile iron, the pump is with excellent anti-corrosion features, so that to guarantee the long time working life.
GN can also equip the electrical control panel with CE certificates for this single motor equipment. For more information on GN conveying equipment, please feel free to contact us.