Solids Liquid Separation Small Decanter Centrifuge for South America Client
Solids liquid separation decanter centrifuge can be used in various industrial processes that need to separate the solids and liquid. Recently, GN finished the fabrication of one batch of small decanter centrifuge for a client from South America.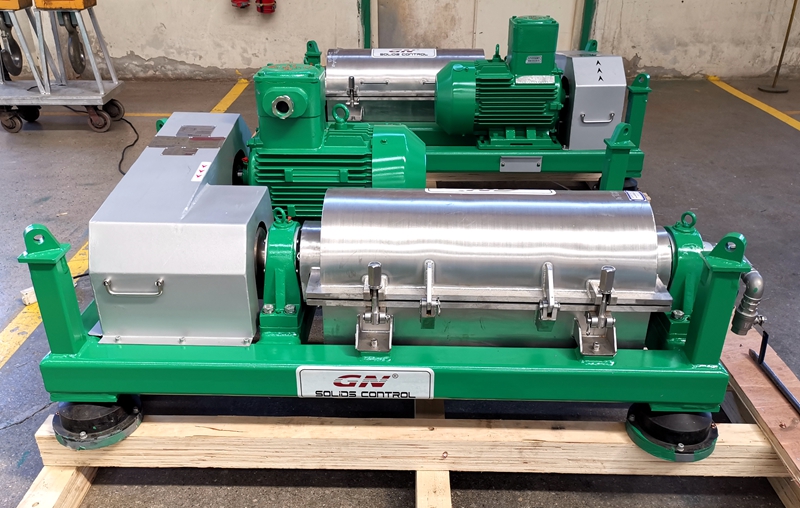 Solids liquid separation small decanter centrifuge is also called mini decanter centrifuge that can be used in many fields. Below listed are several applications of the small decanter centrifuge.
1. Small Capacity Drilling Mud Recycling – the typical application of small decanter centrifuge in mud recycling is the diamond core drilling solids removal unit. Normally, diamond core drilling rig is small; therefore the mud flow is small. GN small decanter centrifuge is an ideal solution for this application.
2. Demo Unit – clients who do solids liquid separation job always need decanter centrifuge. For various mixtures of solids and liquid, some clients need to verify if the decanter centrifuge would be applicable for their project. A small decanter centrifuge would be the choice with low cost, in the meantime, a practical solution.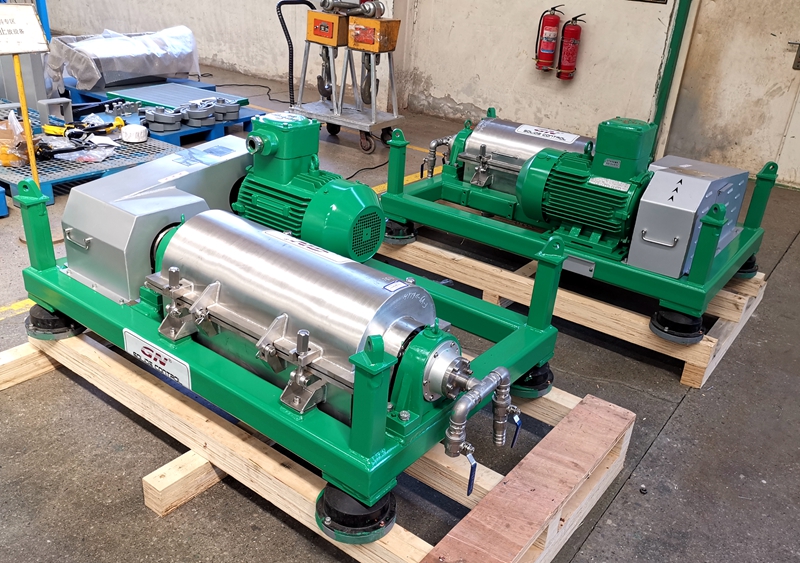 Features of Solids Liquid Separation Small Decanter Centrifuge
1. Multiple designs available – GN small decanter centrifuge is with bowl diameter 9 inch, according to requirements of clients, GN can provide the decanter centrifuge with L/D ratio of 3 or 4. Generally, a longer L/D ratio will bring a better separation performance as the slurry will stay inside the bowl for longer time.
2. Fixed Speed and VFD Control available – GN fixed speed small decanter centrifuge is suitable for working condition requests only one speed, the control panel is easy to operate, it is a cost saving option. VFD control model decanter centrifuge can be used in various applications by changing the bowl speed and differential speed.
3. Standard Wearing Protection – to ensure the service life of the decanter centrifuge, GN manufactures the decanter centrifuge with protection of tungsten material at the screw propeller, slurry distribution port and solids discharge port. The tungsten material can be plate or spraying welding.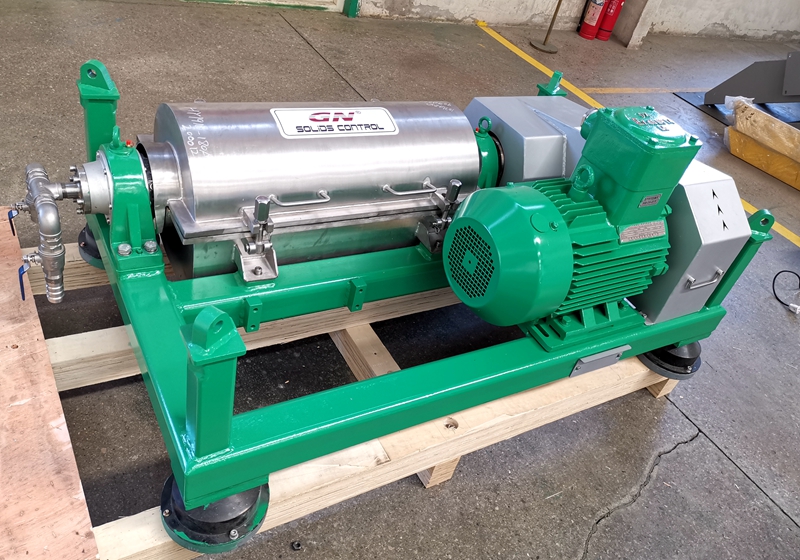 GN provide solids liquid separation decanter centrifuge in different sizes for various purposes, such as dewatering, clarifying and separating. For more information of GN decanter centrifuge, please feel free to contact with GN Separation & Conveying.