Slurry Dewatering Vibrating Screen for Australia
Recently, GN finished the fabrication of one set of slurry dewatering system for an Australia client. Currently, the system is under test running procedure, once the factor shipment inspection job is done, the system will be shipped out.
Slurry dewatering is one of the main applications of GN productions. The slurry sources are various such as the drilling mud slurry, hydrovac excavation slurry, dredge slurry and construction slurry. Slurry dewatering, in fact, it is to separate the solid particles from the slurry. In the slurry dewatering process, the slurry is normally fed into different processing equipment for different size solids separation.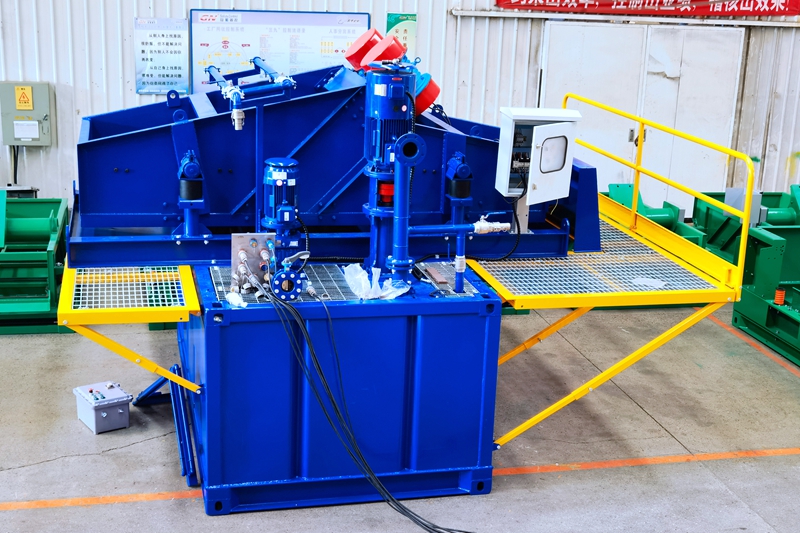 GN dewatering vibrating screen is normally used as the coarse separation equipment in slurry dewatering process. The vibrating screen separates solids by using the mesh opening on the wire mesh screen, most of the coarse solids can separated here, which reduces the load for subsequent equipment. GN vibrating screen can equipped with steel wire mesh screen and polyurethane screen panel according to material type. To avoid the blocking of the screen opening, the flushing pipe with spray nozzle can be equipped. Flushing pipe can connect to a pump, and the control of the pump can be integrated into the vibrating screen panel.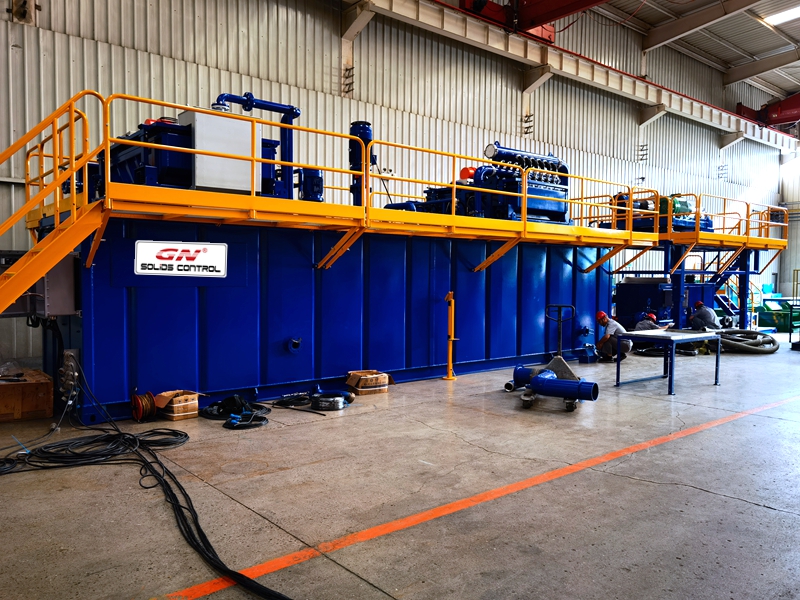 GN is able to supply the tank skid that is used for installation of the separation equipment and slurry collection. After the coarse vibrating screen, there is high frequency vibrating screen and hydrocyclones units for fine solids particles separation. They are using screen panels with much fine opening so that solid can be removed effectively.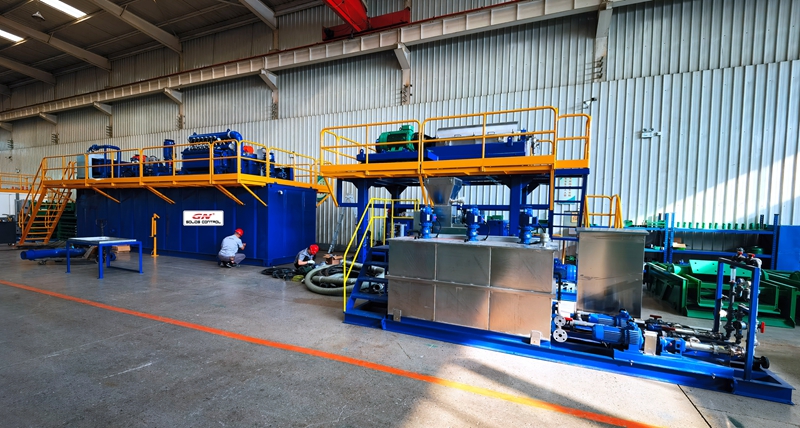 After treatment by the coarse vibrating screen and high frequency vibrating screen, the slurry with ultra-fine solid can further be treated by the dewatering decanter centrifuge, and then the slurry can be re-used. In some slurry dewatering project, the separated solid can also be used as construction materials.
For more information on GN slurry dewatering vibrating screen system, please feel free to contact GN Separation.