Sludge Screw Press Package for International Environmental Company
Recently, GN completed the manufacturing and assembly of one set of sludge dewatering equipment, and soon will sent it to the site of international customer for municipal sludge dewatering.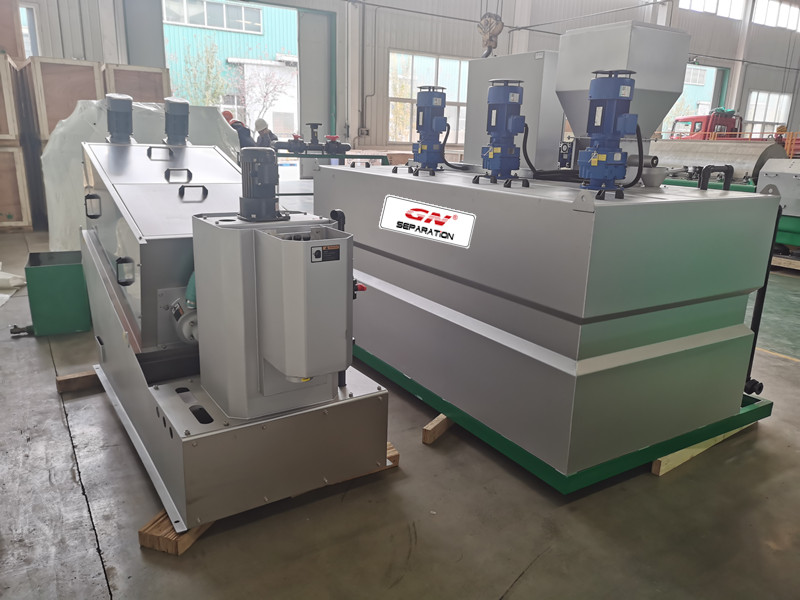 In this order, the main dewatering equipment is the screw press unit, which transports the sludge entering it from the thickening section to the dewatering section through the rotation of the screw inside the equipment. In the process of traveling, the water in the sludge will flow out through the gap between the fixed ring and the floating ring of the dewatering assembly. There is an opening at the end of the dewatering section, and the extruded mud cake will be discharged through the slag discharge port. The water content of mud cake is usually around 80%, which can be stacked for convenient bagging and transportation.
Because of its compact structure, low noise, low energy consumption and high degree of automation, the screw press unit has been favored by the majority of users in the sludge dewatering industry. In terms of material selection, GN usually uses stainless steel 304 for parts in contact with sludge. Based on the customers' special requirements and material characteristics, GN can also provide stainless steel 316 and duplex stainless steel 2205. The electric control system of the equipment is equipped with a frequency converter of dewatering screw, which can also provide control for screw feeding pump.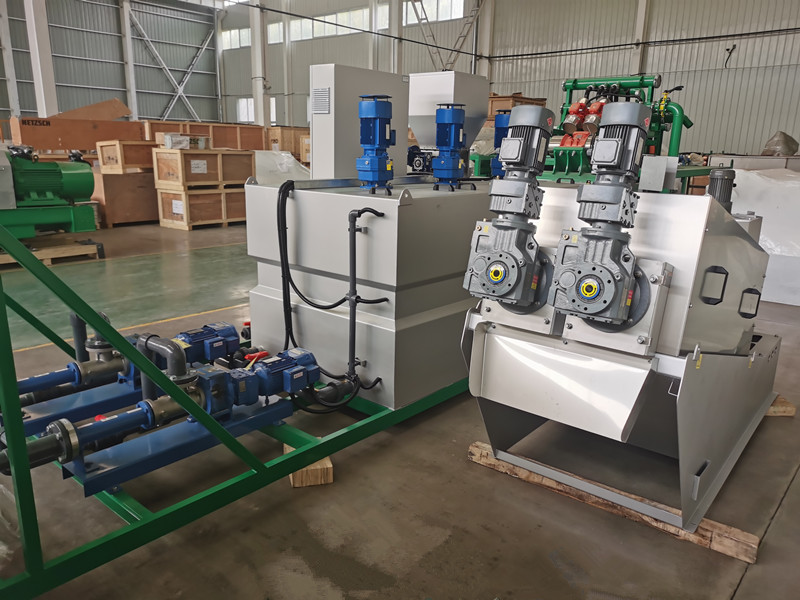 The dewatering screw speed of the machine is very low. In the actual sludge dewatering operation, flocculants need to be used to flocculate the suspended solids in the sludge. Therefore, a polymer dosing unit is usually equipped for the dewatering of sludge. According to the different types of flocculants, GN can provide three-tank automatic PAM flocculation dosing unit and single barrel manual dosing unit. The working principles of the two dosing systems are different, the applicable types of reagents are different, and the cost is also different, which need to be considered in the actual ordering process.
For more information about the sludge dewatering screw press and polymer preparation unit, please feel free to contact GN Separation.