Sludge Screw Press and Chemical Dosing Unit Ready for Shipment to American Client
This week, GN completed the assembly and factory trial running of sludge dewatering equipment ordered by American customer, and will arrange shipment in the near future. The customer's order includes 2 sets of sludge screw presses and the supporting flocculants preparation unit.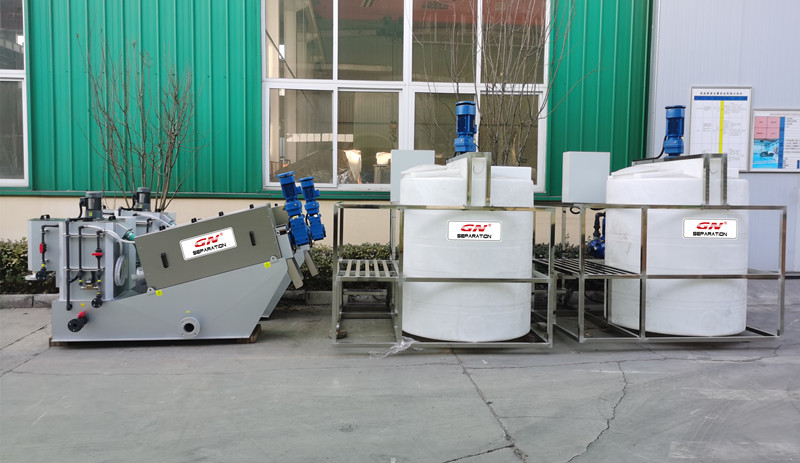 In environmental protection and municipal sewage treatment projects, screw press is a widely used sludge dewatering equipment, which can effectively separate the solid and liquid in the sludge and reduce the moisture content in the discharged solid cake, so as to reduce the impurity content in the sewage and dry the sludge for transportation.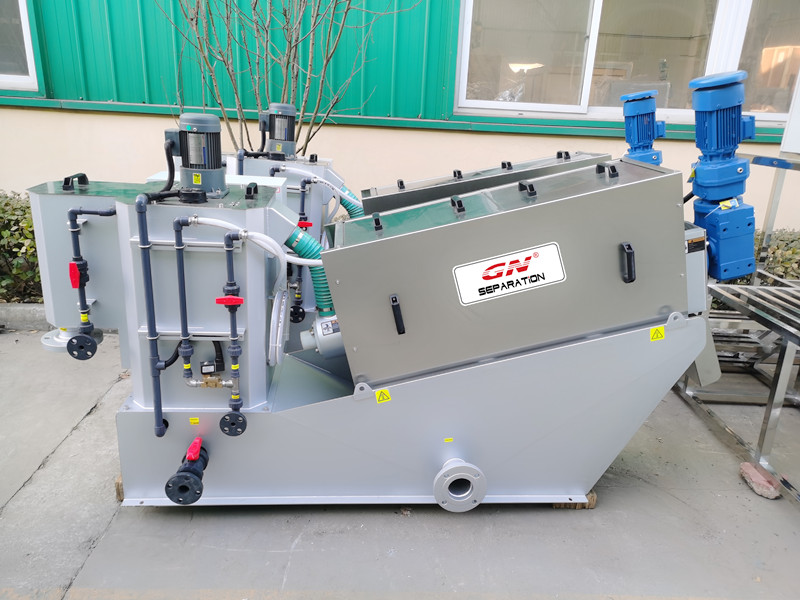 The diameter of GN screw press unit dewatering screw can be 130mm, 200mm, 300mm and 400mm. According to the requirements of treatment capacity and the solid phase concentration of the sludge, the diameter and group numbers of the dewatering screw can be selected. The principle of GN recommended solution is high cost performance. Therefore, GN usually asks customers to answer some questions about material information and working condition requirements. Customers' positive feedback and sufficient information can help GN recommend the most suitable solution. In terms of material selection, the parts in contact with sludge need to have certain anti-corrosion performance. Generally, the selected material is stainless steel 304. If there are special requirements, stainless steel 316 or even duplex stainless steel 2205 can also be selected. In terms of electric control system, the frequency conversion control of screw press is standard. Considering the convenience of customers' on-site work, the control of sludge feeding pump is also configured. PLC and touch screen can also be equipped according to specific requirements.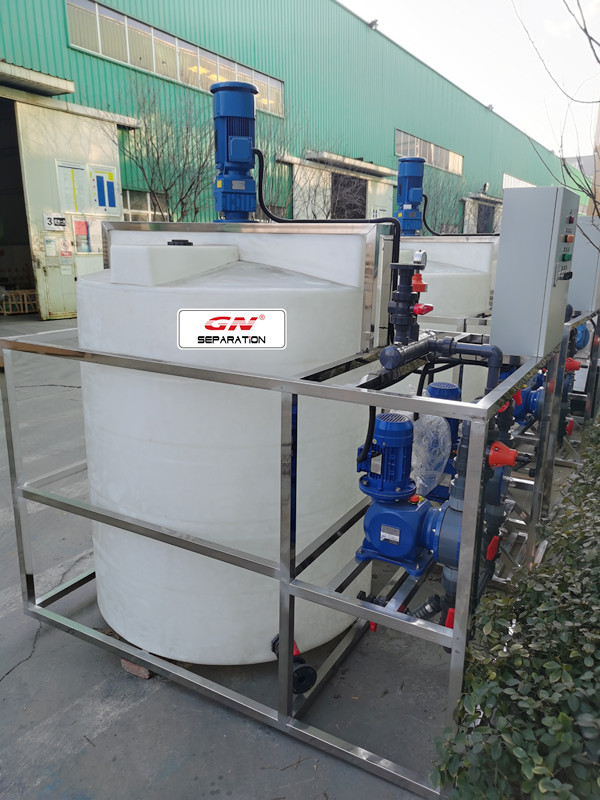 The polymer dosing unit is usually used for the preparation of flocculants, which can effectively assist the sludge dewatering equipment to separate the solid and liquid. Flocculants can better aggregate fine particles in sludge to improve separation efficiency. According to the polymer type and the customer's budget, GN can provide automatic dosing unit and manual dosing mixing barrel system for customers to choose.
If you want to know more about the sludge dewatering screw press unit, please contact GN separation.