Sludge Filter Press Ship to Middle East Sewage Treatment Company
This week, GN completed the factory trial operation of a set of sludge dewatering filter press, and arranged to send it to the loading port. It will be transported to the work site of the Middle East sewage treatment company.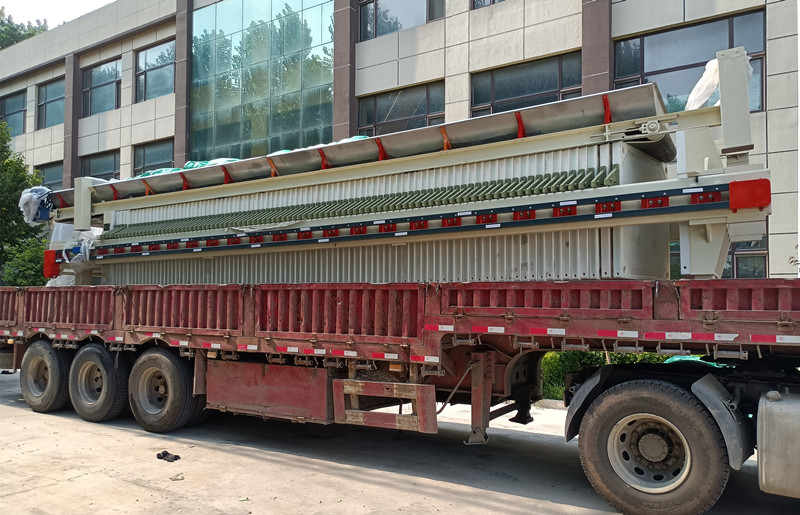 Filter press is a commonly used sludge dewatering equipment. Among the current general sludge dewatering equipment, the filtered cake moisture content of filter press is the lowest. The whole machine can realize automatic operation. Equipped with filter cloth online washing system and electric control valve instrument, it can realize unattended.
Unlike the sludge dewatering decanter centrifuge, the filter press uses high pressure for dewatering, which is mainly composed of frame, filter plate, pressing system and electric control cabinet. The pressing system is divided into three forms: manual, mechanical and hydraulic. During the pressing of the sludge, water pressure or air pressure can be used, and the pressure can reach 0.8~2.0 Mpa. In order to improve the automation of the equipment, the water press filter adds an automatic high-pressure washing device on the basis of the conventional filter press, which is mainly used for the online automatic cleaning of the filter cloth wrapped on the filter plate of the filter press. When the filter cloth has blocking symptoms, use high-pressure water to automatically clean and smooth the filter cloth, so as to restore the filtering speed of the filter cloth and prolong the service life of the filter cloth.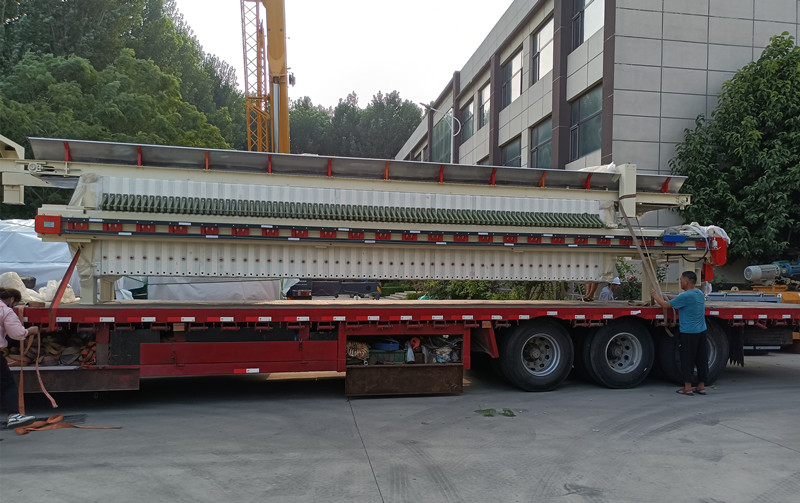 The dryness of the filtered cake by the filter press can reach about 40%. The filtrate can be designed as open flow or dark flow in the discharge channel to avoid the leakage of volatile substances.
During the working process of sludge filter press, it is usually necessary to add flocculants to the sludge to improve the capture rate of suspended solids. The automatic chemical dosing unit of GN is auxiliary equipment specially equipped for sludge dewatering equipment. It can detect the consumption of chemical solution and automatically prepare new solution. Whether the main dewatering equipment is filter press, decanter centrifuge, or screw press, the polymer dosing unit can be well adapted.
For more information about sludge dewatering equipment, please feel free to contact GN Separation.