Sludge Dewatering Decanter Centrifuge for New Zealand Client
Recently, GN shipped out one set decanter centrifuge that will be used for municipal sewage sludge dewatering in New Zealand. Dewatering decanter centrifuge, as the name implying, is mainly used for dewatering process of the sludge with large solid content. The typical sludge includes municipal sludge, river and lake sewage, sand washing water, mineral washing wash and even the drilling mud.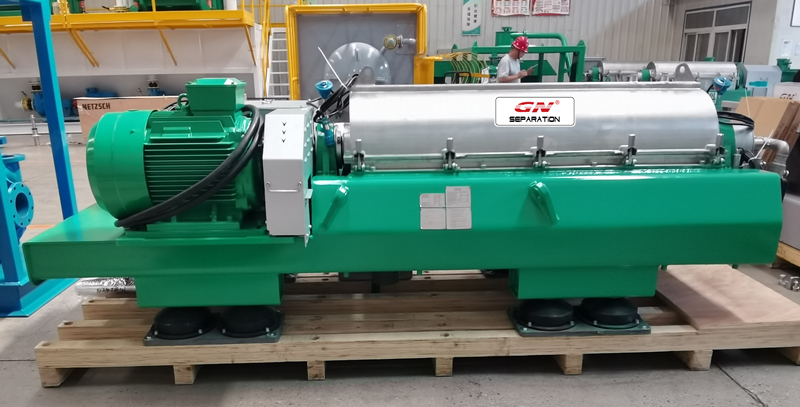 Below features of GN Dewatering Decanter Centrifuge
1. The large content of solid will speed up the wearing of the centrifuge parts touching sludge. To solve this problem, GN adopts the tungsten carbide material at the wearing parts like screw blade, solids discharge port and sludge distribution port. This kind of protection will extend the services life of the machine.
2. The power consumption is an issue of great concern to users. For better pushing out the solid cake, the decanter centrifuge need to be equipped with motors that with sufficient torque. To reduce the power consumption during the running of the decanter, GN designed 2 units driving motors as common DC bus mode, which makes the back motor a generator during normal running condition.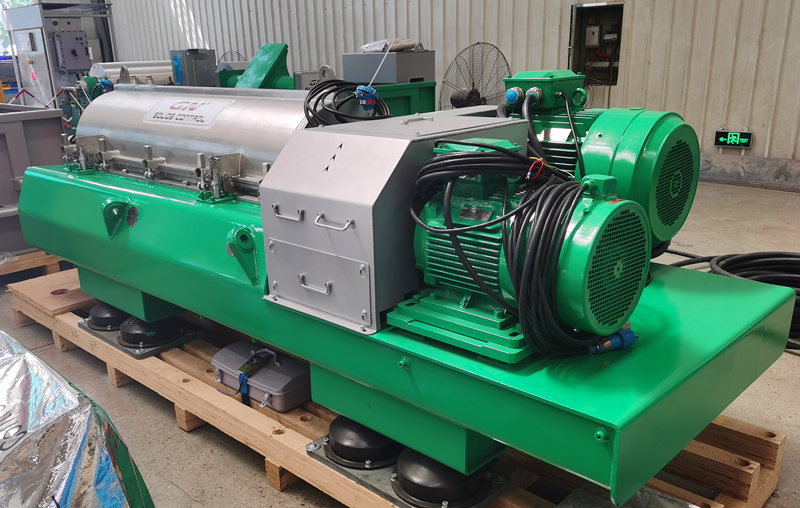 3. GN equipped VFD control panel to the dewatering decanter centrifuge. According to different sludge condition and treatment target, the user can set up the running speed and differential speed of the machine. All setting can be done on the HMI touch screen. By adding the temperature and vibration sensor and installing the signal receiving device in the control panel. The VFD panel can display the running condition and monitor the machine. In the VFP control panel, GN normally installs VFD and other electrical components for feeding pump control.
In the sludge dewatering package, the decanter centrifuge is the core equipment, while it is always equipped with sludge feeding pump, polymer dosing unit and solid cake screw conveyor to make an integrated package.
For more information on GN sludge dewatering decanter centrifuge, please feel free to contact us.