Screw Press Unit for Middle East Client River Settlement Sludge Dewatering
This week, GN finished the screw press unit for a client from Middle East. This client is dosing business for sludge treatment. The ordered screw press unit will be used in a river settlement sludge dewatering. Currently the equipment is ready for shipment.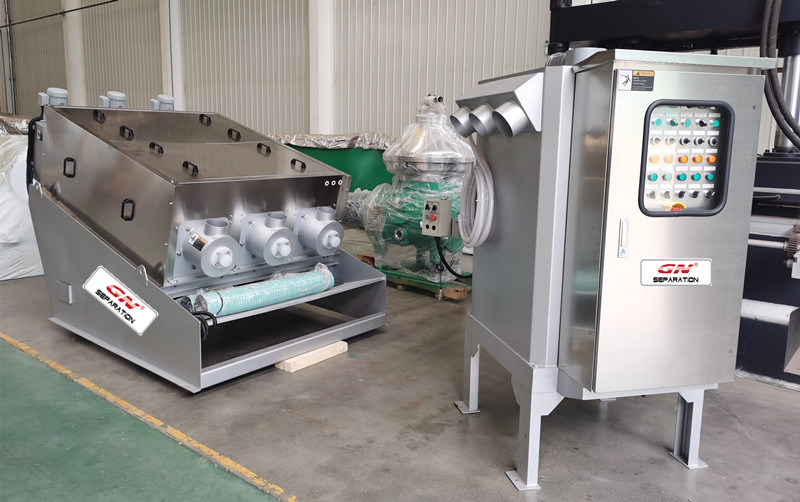 Being one of the main sludge dewatering equipment, the dewatering screw press is applicable for most of sludge dewatering job. It is working continuously and automatically so that one operator can monitor several units at one time. In design, the screw press unit is compact structure with small footprint. Different from the dewatering centrifuge, the screw press is running at a low speed, normally 2~4RPM that requires low power consumption.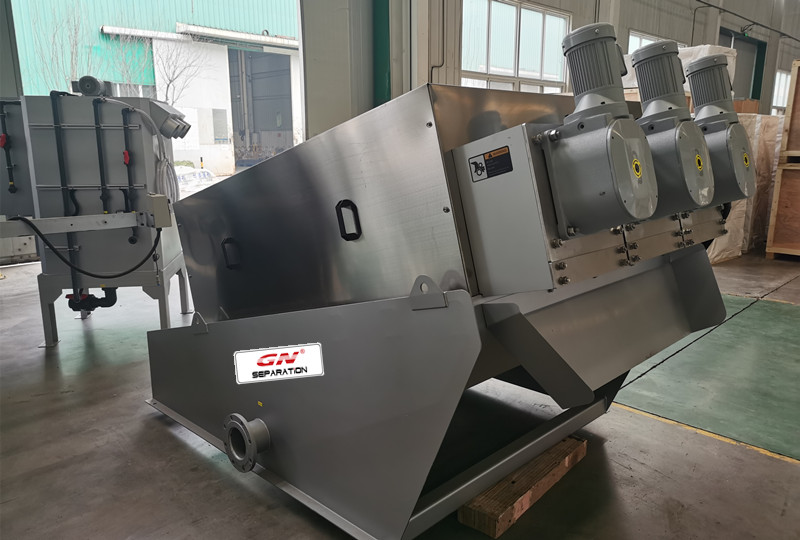 GN is supplying the screw press with sludge contacting part material of stainless steel 304. For special sludge that is of high chlorine, GN is able to provide duplex stainless steel material. In the control panel, GN normally equips VFD for each of the screw assembly. As an option, GN can put the control of feeding pump in same control cabinet, client can choose to control pump via same panel or other separate one.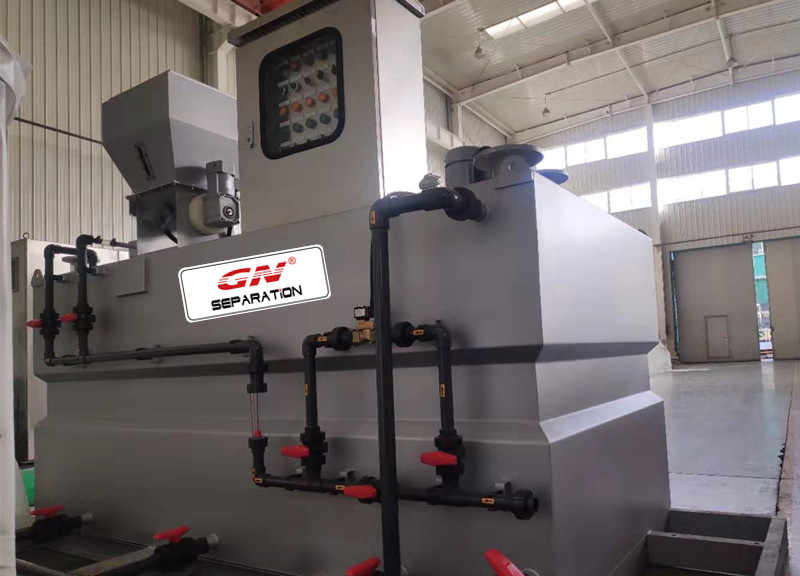 The screw press is mostly using to treat the sludge with concentration no higher than 5% and is always equipped with chemical dosing unit. By adding flocculants in the sludge, the fine solid particles will be got together, which will be easy for separation. According to different chemical type and client budget, GN has automatic dosing system and manual dosing system for option.
In installation of the screw press unit, as per the site condition and convenience of transportation, the screw press can be designed as modularized two parts. The dewatering screw groups and sludge conditioning part are separately shipped and assemble after arriving on site.
For more information on GN screw press unit, please feel free to contact GN Separation.