Piling Mud De-sanding Unit Ready for Shipment
GN separation equipment is mainly used for industrial solid liquid separation. Piling mud is produced in the piling drilling project. To separate out the solids in the mud, and reuse the mud will greatly reduce the project cost and waste discharge. This week, one batch of mud de-sanding units in GN workshop has been tested ready for shipment.
GN piling mud de-sanding unit is an economical mud recycling system, it is consisting of vibrating screen and hydro cyclone 2-stage separation. After treated by this system, most of the solids with size larger than 50 microns will be removed. The vibrating screen deck is entirely processed with heat treatment for strong enough to bear the high G force, the screen installed in the deck are GN self-made composite frame type that can be easily and longtime stored, in the meanwhile, for better screen performance consideration. The hydro cyclone is using 100% PU material for better anti corrosion features.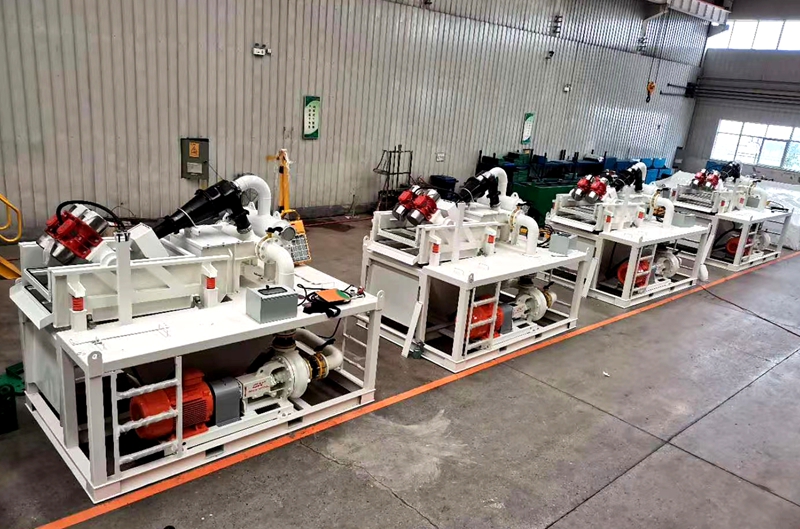 GN mud de-sanding unit has a small buffering tank that is used to collect the mud treated by vibrating screen. The centrifugal mud pump on same skid will transfer the mud from inner tank to the hydro cyclone for second stage solids separation.
GN mud de-sanding unit is an integrated system with separation equipment, mud transferring equipment, lighting system and electrical control system.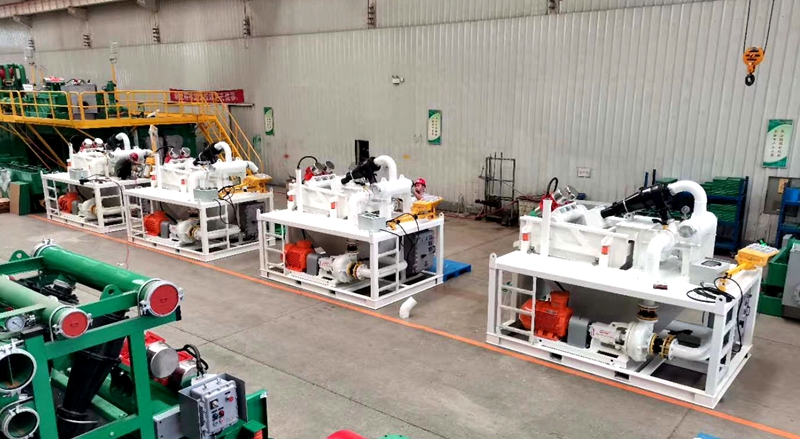 As a single skid module, GN mud de-sanding unit can be used mostly in piling project for mud recycling. If connected with larger volume mud tank and mixing unit, the de-sanding unit can be used as primary separation module of the larger capacity trenchless drilling mud system. For more information, please feel free to contact us.