Oil Sludge Treatment Plant Commissioning for China Client
GN engineers came back from the commissioning of one set oil sludge treatment plant this week; brought back high praise from client on GN equipment performance the services.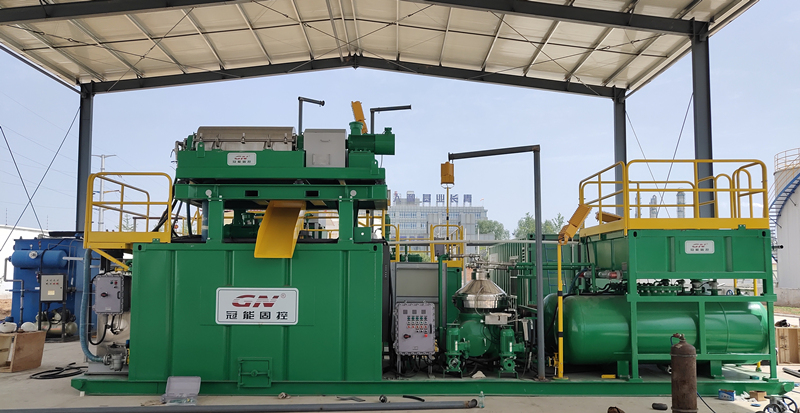 GN oil sludge treatment plant is using washing technology with chemical assistance to separate the oil, water and solids in the oil sludge. In this procedure, a series of separating equipment will be applied. In order to get a better separation performance and maximally protection on equipment, it is designed as a step by step separation process. Several modules combine the complete system.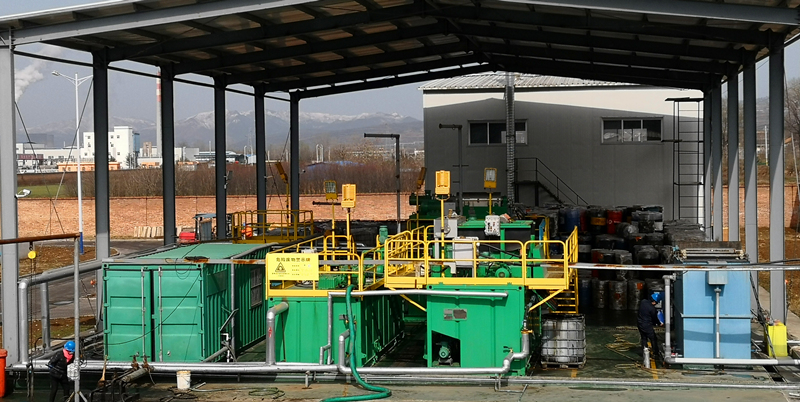 Premixing Module – the oil sludge is always coming as a sticky, high solid content stuff that is not allowed to feed to separation equipment directly. The premixing including large volume tanks where the sludge can be diluted and demulsified. The conditioning process will help the subsequent separation process.
Separation Module – It is consisting coarse separation, 2 phase separation and 3 phase separation. The vibrating screen is used to remove the large size solids in the sludge. By equipped with splash proof shield, the sludge will not get out contaminating the circumstance around. The slurry passing through the screen will be fed to A T series decanter centrifuge for solid-liquid separation. During the decanter separation, most of the fine solids will be separated out. The discharged effluence containing oil and water will flow to disc stack separator for oil, water and less content ultrafine solids separation.
Chemical Preparation Module – the chemical dosing unit is the main device in this module. Flocculants and de-mulsifier is normally used in oil sludge treatment procedure. In consideration different features of the chemicals, automatic type or manual type dosing system is available. By connecting the pipes, the dosing system can supply chemicals to premixing tank and separation module.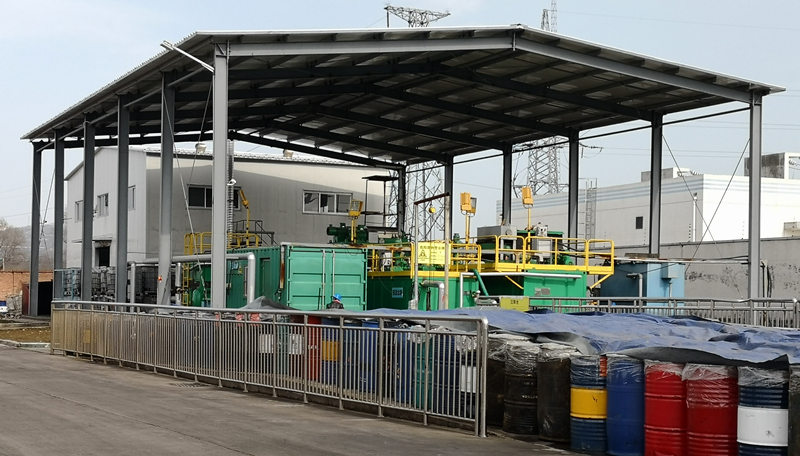 Oil sludge treatment plant is an effective solution to reduce the oil content in solid cake. If the solid cake will be delivered to TDU for further treatment, as a pre-treatment solution, the oil sludge treatment system will greatly increase the capacity of TDU. The recovered oil could be used as fuel for sold to get economic benefits. For information on GN oil sludge treatment plant, please feel free to contact GN Separation.