Mini Vibrating Screen and Decanter Centrifuge for Chile Mining Client
This week, GN completed a set of small mining drilling slurry dewatering system. The dewatering system was assembled and powered on for trial operation in GN factory, and it will be shipped to Chilean customers in South America by sea soon.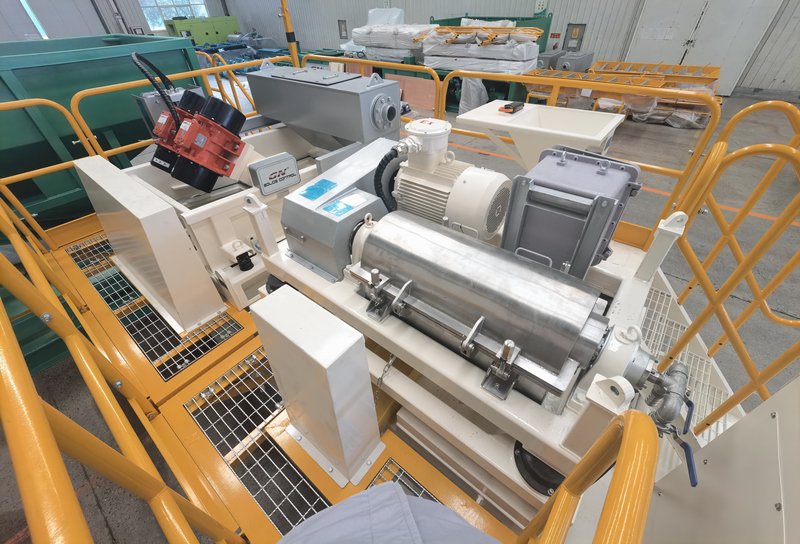 This small dewatering system is a two-stage separation system, mainly including the following main equipment:

1. Mini vibrating screen GNZS752F. The function of vibrating screen in this system is to filter and screen coarse particles in the mining slurry through the opening on the screen installed in the vibrating screen. GNZS752F vibrating screen uses double vibrating motors as the source of excitation force, and is equipped with two self-produced composite material screens. After screening out large particle drilling cuttings, it can significantly reduce the load of subsequent treatment equipment.
2. Mini decanter centrifuge GNLW223D, the drilling slurry treated by vibrating screen will be pumped into the decanter centrifuge for further treatment. In the centrifugal separation process, solid particles larger than 5 microns can be separated, and the discharged slurry can be sent back to rig for reusing.
3. Centrifugal mud pump GNSB3x2C is equipped in this system as the slurry conveying equipment. When adding drilling slurry materials through the mud hopper equipped in the system, the centrifugal slurry pump will also be used as the transferring equipment to send the mud materials to the mud tank.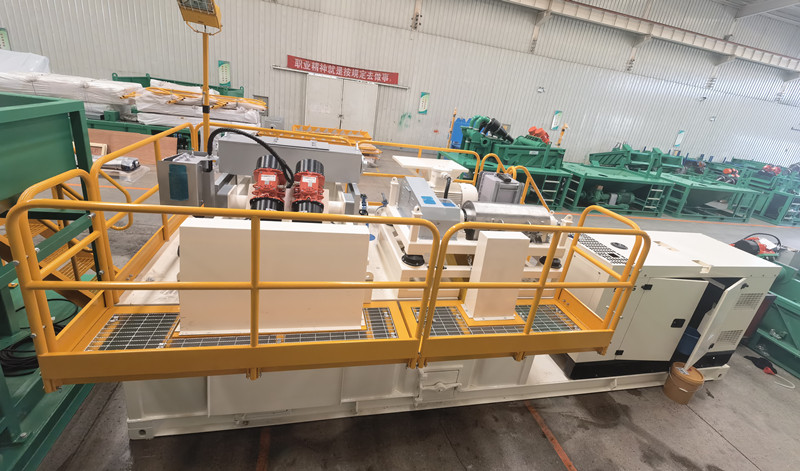 This system adopts an integrated skid mounted design; all equipment is installed on the same skid to facilitate the overall transportation of the trailer. In order to meet the needs of remote field work, the system is equipped with a diesel generator to provide power for all equipment in the system.
Vibrating screen and decanter centrifuge are the main functional equipment in this system. For more product information, please feel free to contact GN Separation.