Large Mud Decanter Centrifuge System for TBM engineering company
The decanter centrifuge is widely used in various mud cleaning projects. Recently, GN finished the fabrication of one set mud decanter centrifuge package that would be used in TBM mud recycling. By removing the cutting and other solid impurities in the mud to keep the mud at the suitable properties, the TBM engineering company can save a lot in the consumption on drilling mud.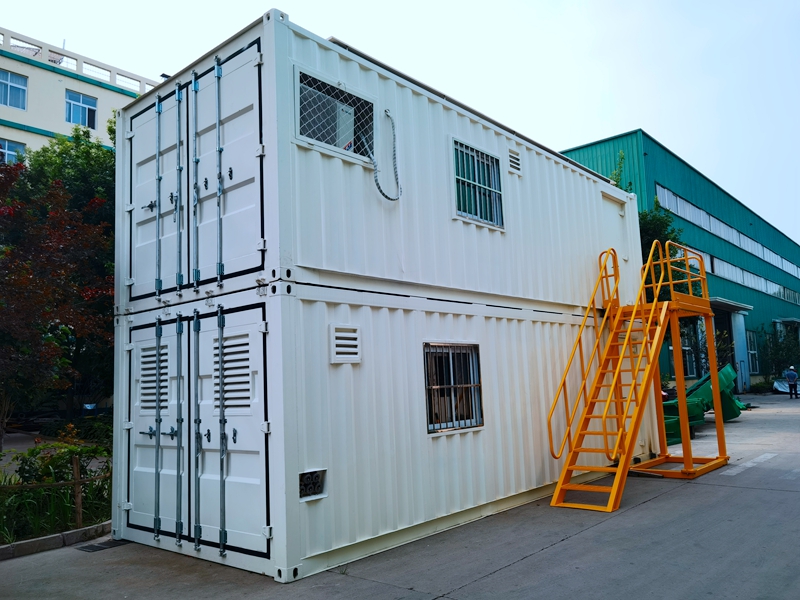 The dewatering decanter centrifuge package is designed as containerized. All functional equipment is installed in the container, which can provide a good working condition for personnel especially for site location in remote area and under tough weather. The other advantage for this containerized design is transportation convenience as the container can be easily put on the trailer from site to site.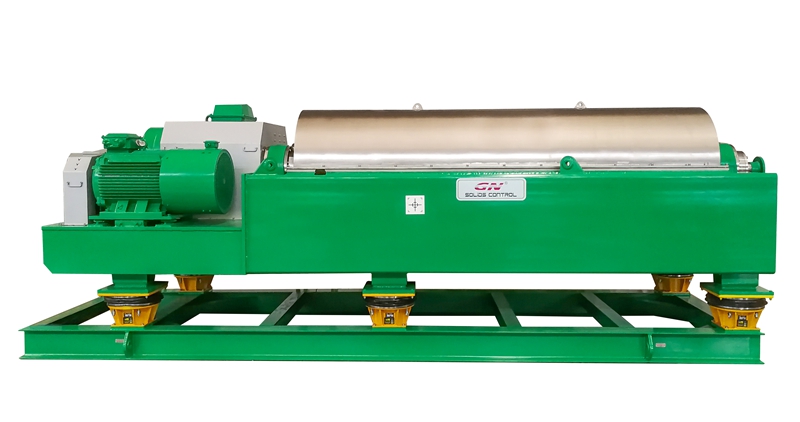 This package includes 2 containers stacked up and down. The upper one is used to install the decanter centrifuge model GNLW764A-VFD with 30 inch bowl diameter that is the largest model GN can make. The dirty mud is pumped to the decanter, and the discharged clean mud can flow to the collection tank or the boring machine by gravity smoothly. On one side of the container, there is an opening for installation of the screw conveyor that is used to collect the discharged mud cake from the decanter and transferred to outside.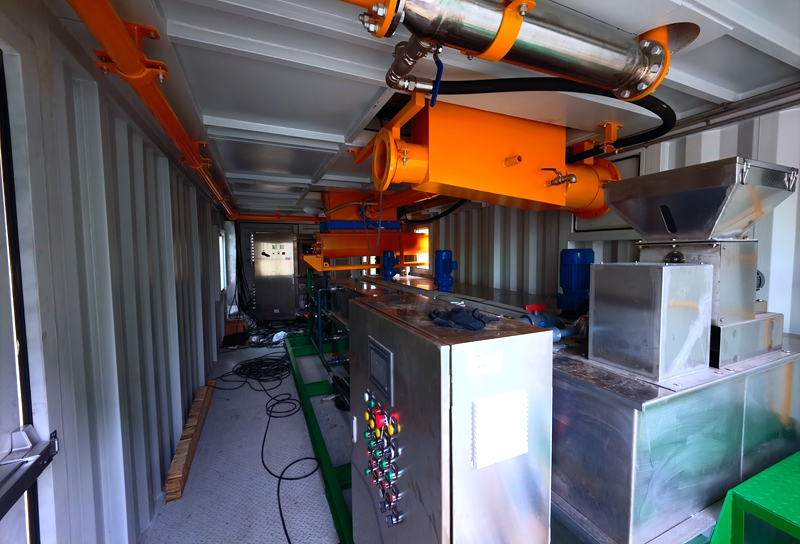 The lower container is used to install the polymer dosing unit. In the dirty mud, there is lot of fine solid impurities cannot be separated out by only using the decanter centrifuge. With the assistance of polymer solution, the fine solids will be gathered to form flocs that can be easily removed. To match the capacity of the big bowl decanter, the polymer dosing unit model selected is GNDW-6000L that is a Three-slop design with volume 6000 liters. The polymer dosing unit can prepare the chemical solutions as per the pre-set ratio to ensure the solids recovery.
For more information on GN large size mud dewatering equipment, please feel free to contact us.