HDD mud dewatering decanter centrifuge for Sinopec Project
This week, the site engineer in Sinopec gave feedback to GN on the dewatering decanter centrifuge in their HDD mud treatment project. They spoke highly of the performance and stability of GN equipment in actual work.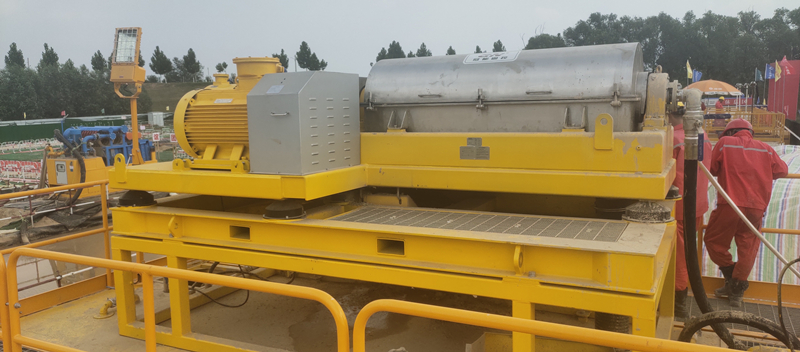 In the HDD mud dewatering system, normally there will be a vibrating screen that is used for coarse solid removing from used mud. The vibrating screen will greatly reduce the solid content in the mud to keep the property of the mud. However, after several times circulation of the mud, there will be lot of fine solid than cannot be separated out by using the vibrating, at this moment, the dewatering decanter centrifuge will be required.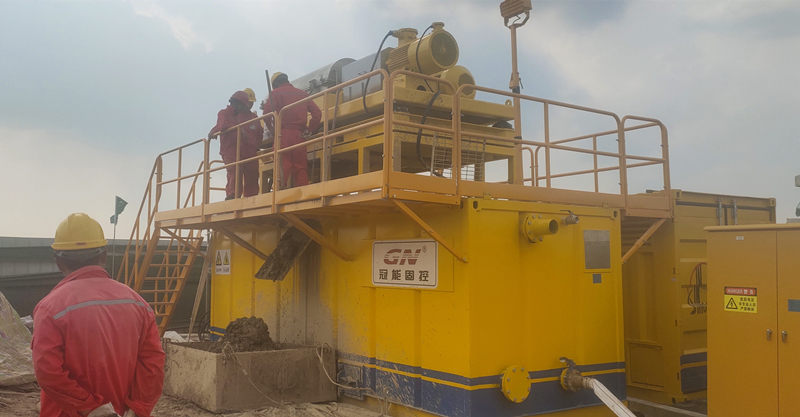 Dewatering decanter centrifuge is an ideal solid liquid separation solution for slurry with fine solids. The mud fed into the decanter will be separated as solid layer and liquid layer with the high rotation speed of the bowl. Then the solids cake will be pushed out from the discharge port. Considering that the large content of fine solids with strong abrasiveness, the dewatering decanter is designed with protective tungsten carbide plates at the screw blade and tungsten carbide bushing, which greatly extents the service life.
GN dewatering decanter centrifuge is equipped with VFD control cabinet with 3-converters for decanter main motor, back motor and feeding pump speed control. Operation can adjust the speed as per the mud condition and separation purpose.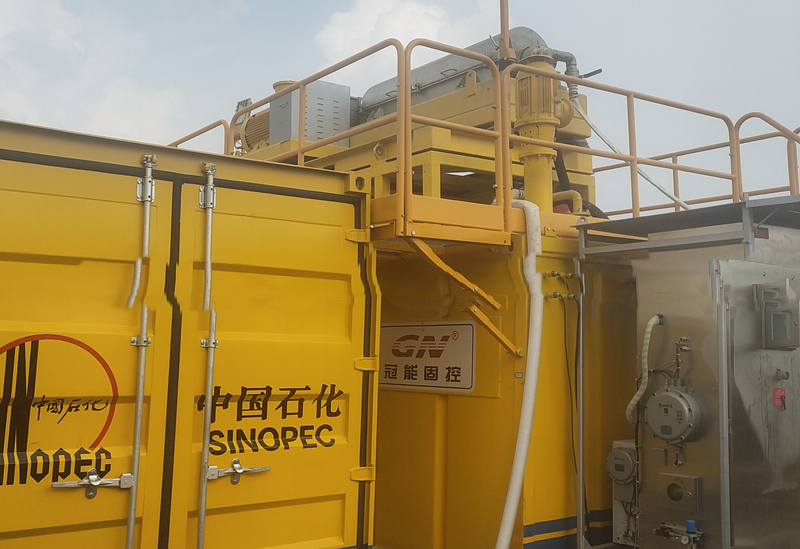 To maximally separate the fine solids from the mud, a polymer dosing unit is normally equipped in this kind of mud dewatering package. In order to better adapt the working condition on site, the polymer dosing unit can be installed in a standard container that is also convenient for transportation from one site to another.
For more information on GN mud dewatering decanter centrifuge package, welcome contact us.