GNTBM-240 TBM Slurry Separation Plant for South America Client
This week, GN finished one set slurry separation plant that would be used in TBM project. At present the plant has been completed the hydraulic test and ready for shipping to Client from South America.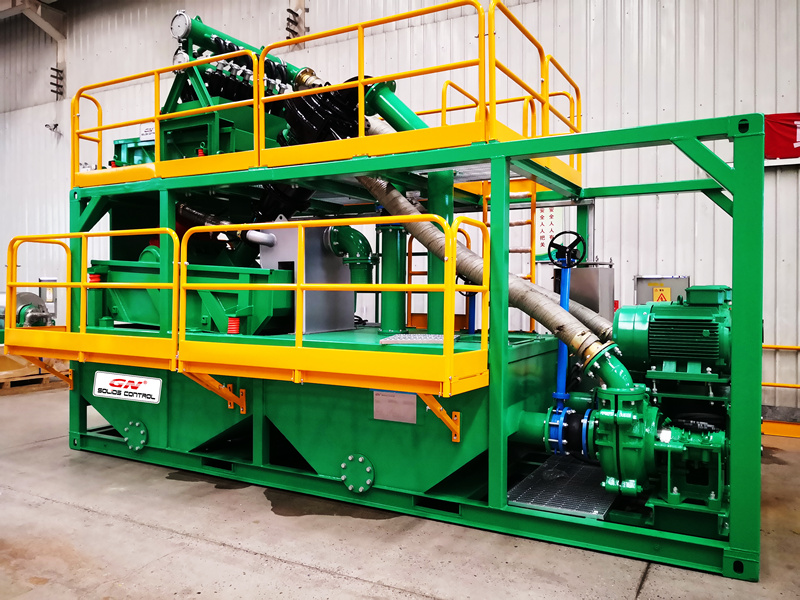 GN TBM slurry separation plant is an integrated system that mainly includes coarse screen and hydro cyclone separation module and slurry transferring pump. The coarse screen in this plant is a high frequency vibrating screen that is receiving the slurry coming from tunneling boring machine with coarse solid. The vibrating screen is used to remove large percentage of the solid to reduce the load of subsequent separation equipment. There are cyclone units with two sizes, which is for the respective separation of solids with sizes of 50 microns and 20 microns. Each type of the cyclones is equipped with underflow vibrating screen for further dewatering of the solids.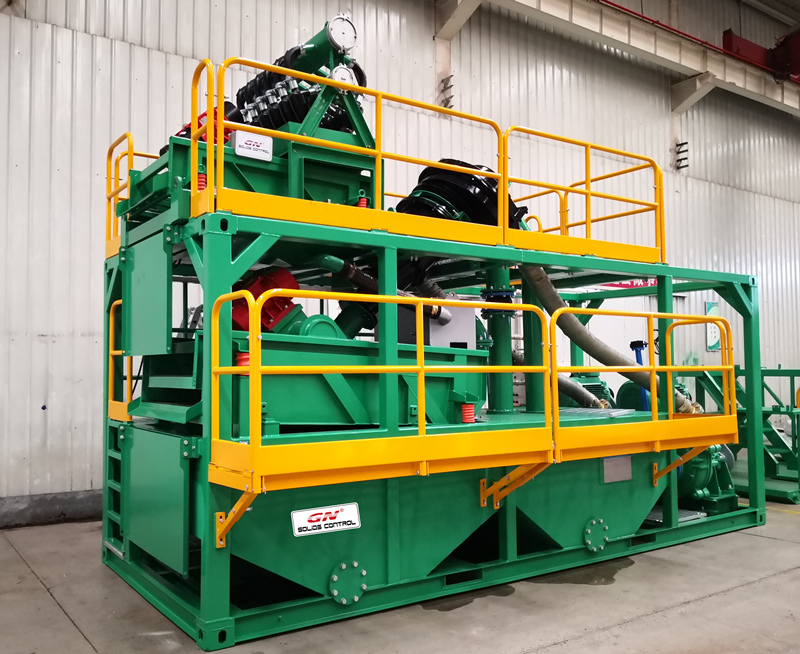 At the discharge port of the vibrating screen, GN is equipping with discharging chute that can be connected to the screw conveyor for solid collecting and transferring to the stacking positon or onto the truck for transportation to other locations. GN screw conveyor can be designed according to actual site layout and area to determine the screw diameter and length.
Normally, the slurry after treatment by de-silter cyclone can be send back to TBM for reusing, however, after several times circulation, the fine solids less than 20 microns will build up change the property of the slurry, which will affect the performance of the slurry. To reduce the fine solids, a dewatering decanter centrifuge can be applied. To put the dewatering decanter module after this slurry separation plant and connect with pump, it can make a more functional system.
For more information on GN TBM slurry separation plant, welcome contact us.