GN Wastewater Treatment Decanter Centrifuge and Dosing Unit for Middle East Client
This week, GN finished the test running of one set wastewater treatment equipment for a client from Middle East. The equipment will be packed well tomorrow and shipped out for loading sea port.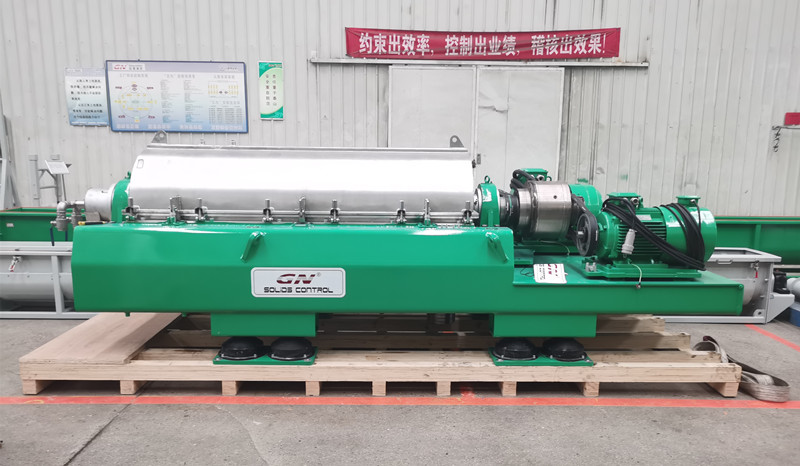 The thickening decanter centrifuge is the one of the main the solids liquid separation equipment in wastewater treatment and other industrial separation project. In this order, GN proposed the decanter with bowl diameter 18 inch and L/D 4.2, variable running speed scope of 0~3500 to get considerable centrifugal G force for better separation performance. In consideration the wearing features of the solid particles in wastewater, the decanter centrifuge is protected with tungsten carbide plates or bushing at the screw propeller edge, slurry distribution port and solid cake discharge port. By equipping the VFD control panel, operator can monitor the running status of the decanter, and adjusting the running speed and the flow rate of the feeding screw pump in real time.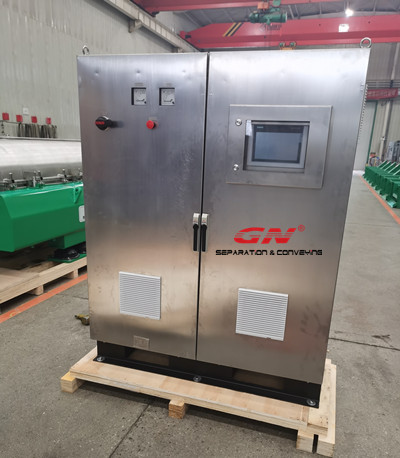 For better separation performance on the fine solids, normally a chemical dosing unit is equipped with the thickening decanter. Dosing unit can be used to prepare the powder flocculants automatically as per the consumed volume. To ensure the continuously working on site, GN will recommend to installed 2 units of dosing pump on skid, one is duty and the other one is stand by in case either one would be broken down.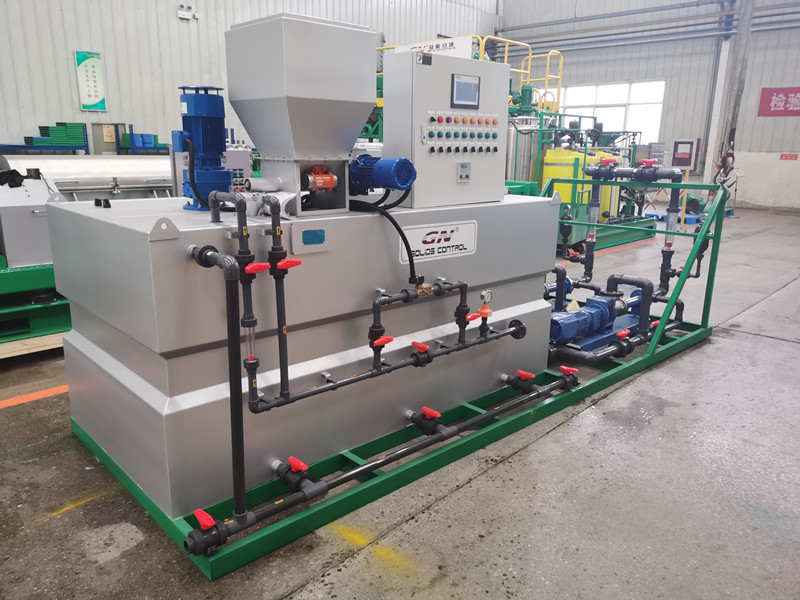 In this order, both the decanter centrifuge feeding pump and dosing pump are progressive cavity pumps which are with stable flow rate. This feature is good to both the decanter and dosing unit. Stable flow rate will eliminate the turbulence in feeding to decanter so as to prevent the vibration of the decanter. While for the dosing unit, the stable flow will make the doing pipe manifold simple as no need pulse damper installed.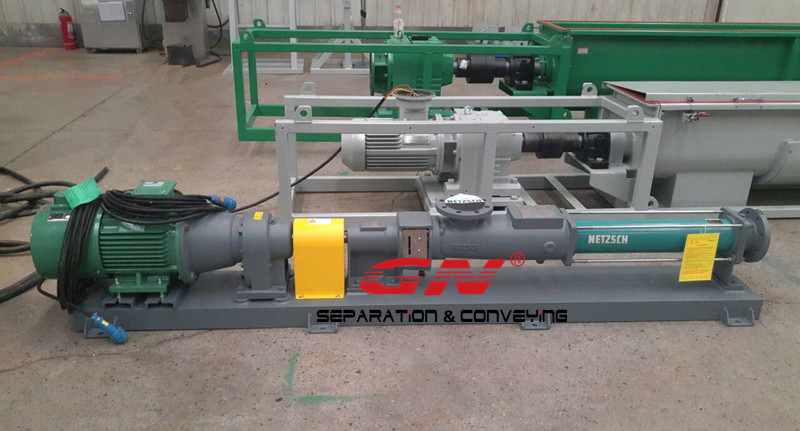 For more information on GN dewatering decanter centrifuge and dosing unit, please feel free to contact us.