GN SS316 Material Sludge Screw Press Ready for Shipment to South America
This week, GN finished the screw press fabrication for a client from South America and will ship out soon. As a sludge dewatering solution provider, GN is able to self-design and manufacture the screw press with standard configuration or according to clients' requirements.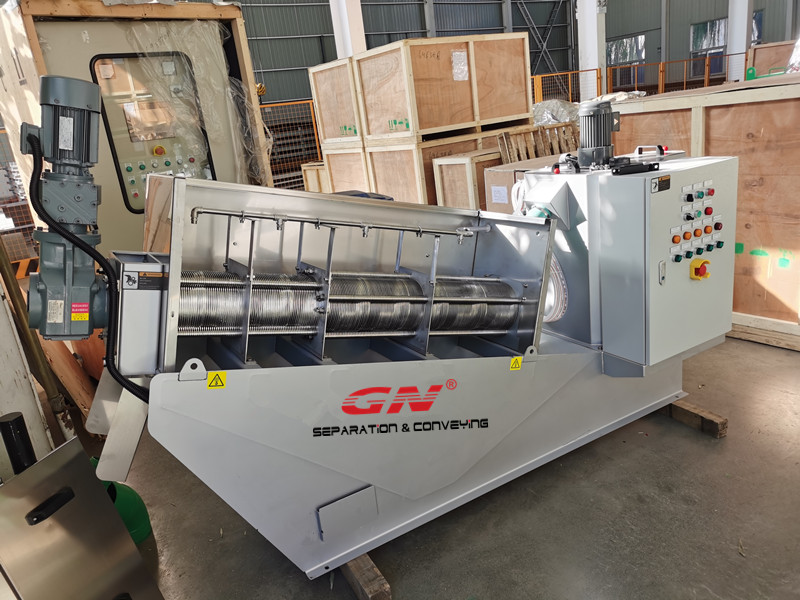 The screw press can be applied for dewatering multi types sludge with certain fluidity and soft suspended solids. The property of the sludge determines the material adoption of the fluids touching parts of the screw press. Normally, the wet parts is made of stainless steel 304, including the fixed discs, floating discs, screw shaft, screw blade and even the gasket. For higher level request, the SS316 and even duplex stainless steel is available.
Being a main sludge dewatering equipment in the market, different from the filter press and decanter centrifuge, the screw press is with compact structure that is suitable for small scale plant operation. Automatically running and low electricity and human labor cost will greatly saving the total operation cost. Low speed and noise running is also the environmental friendly solution for sludge dewatering.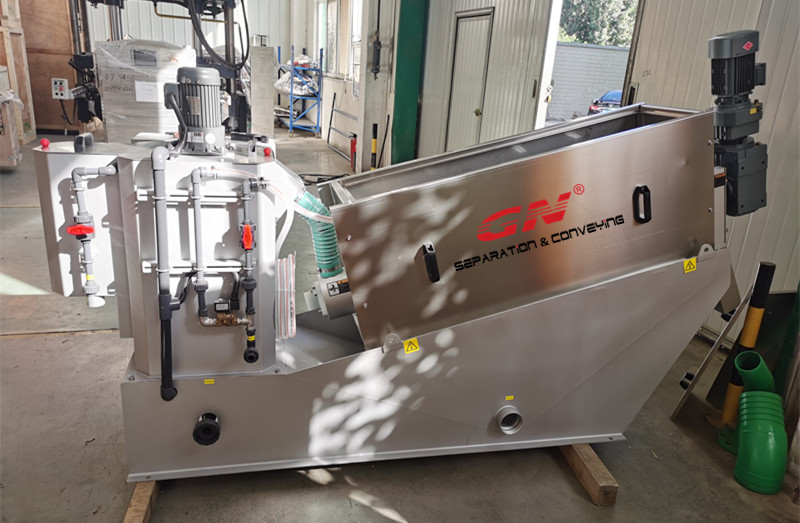 In most of the screw press sludge dewatering projects, the flocculants dosing unit is also equipped as normally the sludge fed into the screw press is with low solid concentration. The flocculants is helpful to gather the fine solid particles in the sludge, so that sludge cake can be easily obtained. For different chemical preparation purpose and cost, GN is able to provide stainless steel automatic powder chemical mixing unit and PP material single barrel chemical preparation unit.
According to job site situation and client requirements, the dewatering package unit can be provided as modularized system or integrated system consisting of dewatering screw press, chemical dosing unit and sludge feeding pump. For more information on GN sludge dewatering screw press, feel free to contact with us.