GN Solids Vacuum Pump for longer distance slurry transfer to China Client
GN Solids Vacuum Pump is powered by compressed air. It can be used for self-suction up to 50 meters always, and discharge to over 500 to 1000 meters. This China client bought 8 pumps which are divided into 2 pump modules for high volume slurry transfer.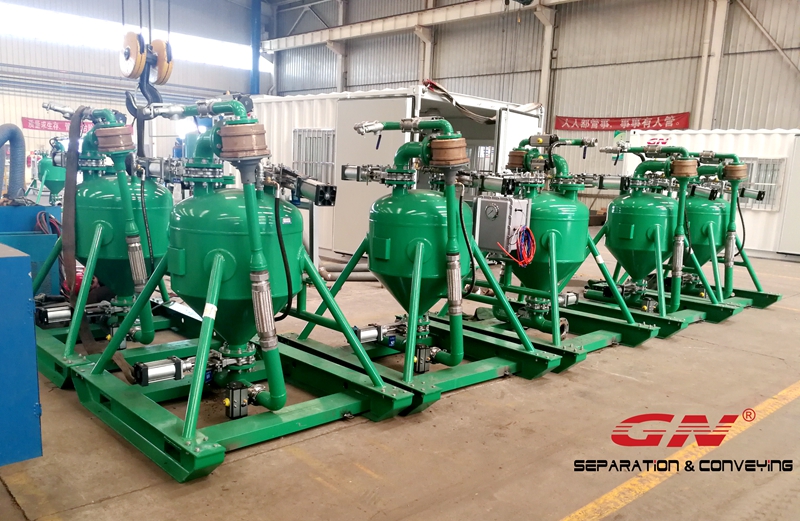 It is widely used for slurry transfer, powder material transfer and mud transfer.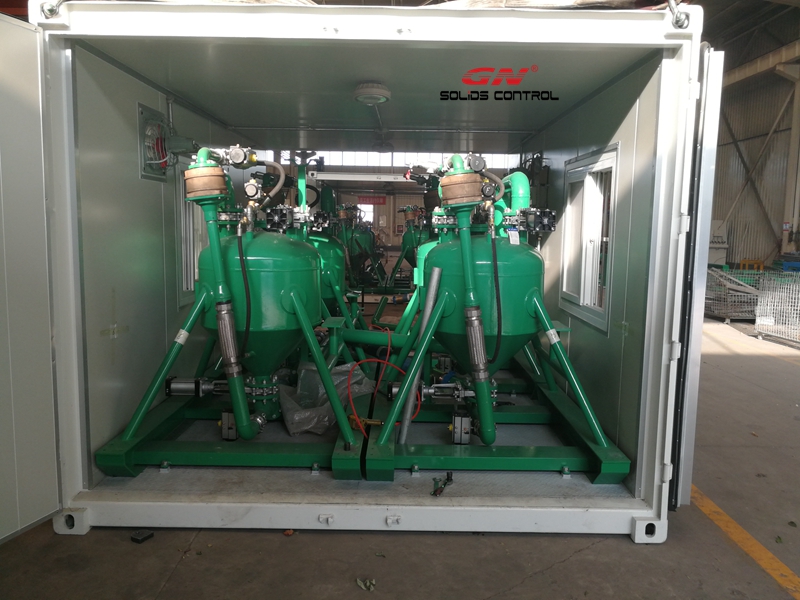 GN Solids Vacuum Pump have 3 series, one is a 10 m3/h, one is 20 m3/h and the other is 40 m3/h. Depends on the combination, GN Separation and Conveying company can also provide pump module to connect the pumps into one module which makes it possible to handle high capacity of material.