GN Solids Vacuum Pump and Disc Stack Centrifuge for Steel Company
Last week, client in a domestic steel company came to GN for factory inspection of one batch equipment that would be used in steel production procedure. GN is known as a solution provider for industrial conveying and separation. For nearly 15 years, GN is committed to supplying the qualified product to clients to create the economic benefit.

GN solids vacuum pump is also called sludge vacuum pump, it is 100% pneumatic driving pump that is applicable for various material transferring. The working principle of solids vacuum pump is using compressed air to make the pump cavity inside negative to suck the material, and then using positive pressure to push the material out of the cavity. It is suitable to transfer the liquid, slurry, sludge and even solid particles like sand and gravels. Therefore in most of the industries, the solids vacuum pump is applied as a good choice of conveying.
According to different capacity, multi-unit solids vacuum pump can be connected by pipeline to form a unit with bigger capacity.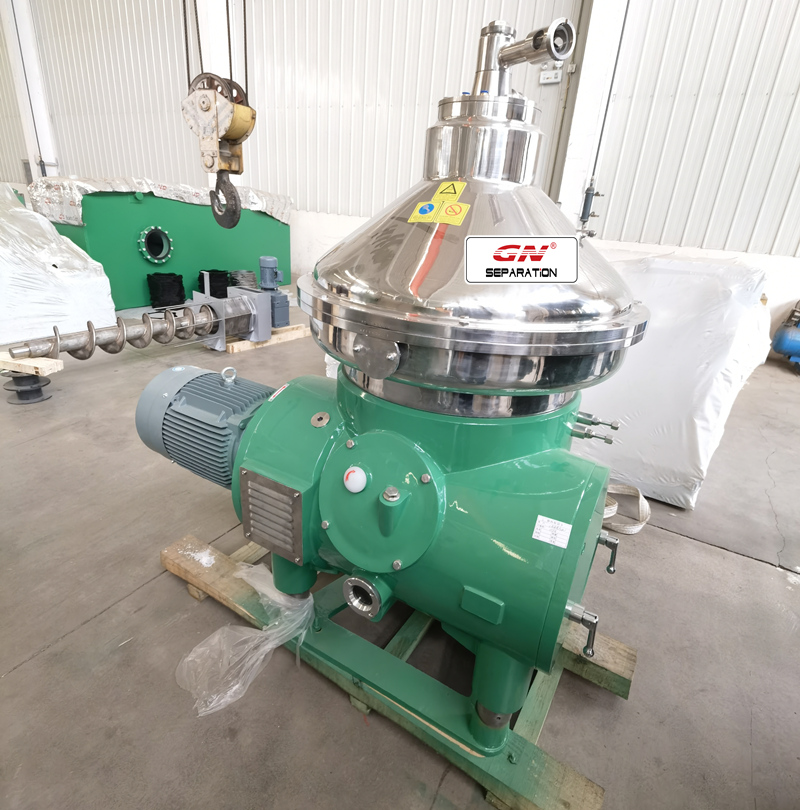 Client also ordered the disc stack centrifuge that is mainly used for separating fine solids in liquid. The disc stack centrifuge is normally designed with higher running speed of more than 6000rpm. Therefore the small amount fine particles can be separated easier.
GN disc stack centrifuge is divided into three phase centrifuge and two phase centrifuge. Three phase disc stack centrifuge can be used to separate heavy liquid, light liquid and solids, the typical application is oil, water and solids separation. While the two phase disc stack centrifuge is used for liquid and solids separation. According to different separation purpose, different type disc stack centrifuge would be applied.
For more information about solids vacuum pump and disc stack centrifuge, please feel free to contact GN Separation.