GN Solid Vacuum Pump Air Shipped to Middle East Client
This week, GN arranged the shipment of solid vacuum pump to a client from Middle East. As client urgently needs it, the equipment will be air shipped. From receiving the inquiry to arranging the shipment, it only took one week. On one hand, after viewing the working video of GN solid vacuum pump, the client is confident that the pump will be workable for their project; on the other hand, GN fast reply by providing the working video and detailed technical proposal convinced the client, as well as the stock guarantees the prompt delivery.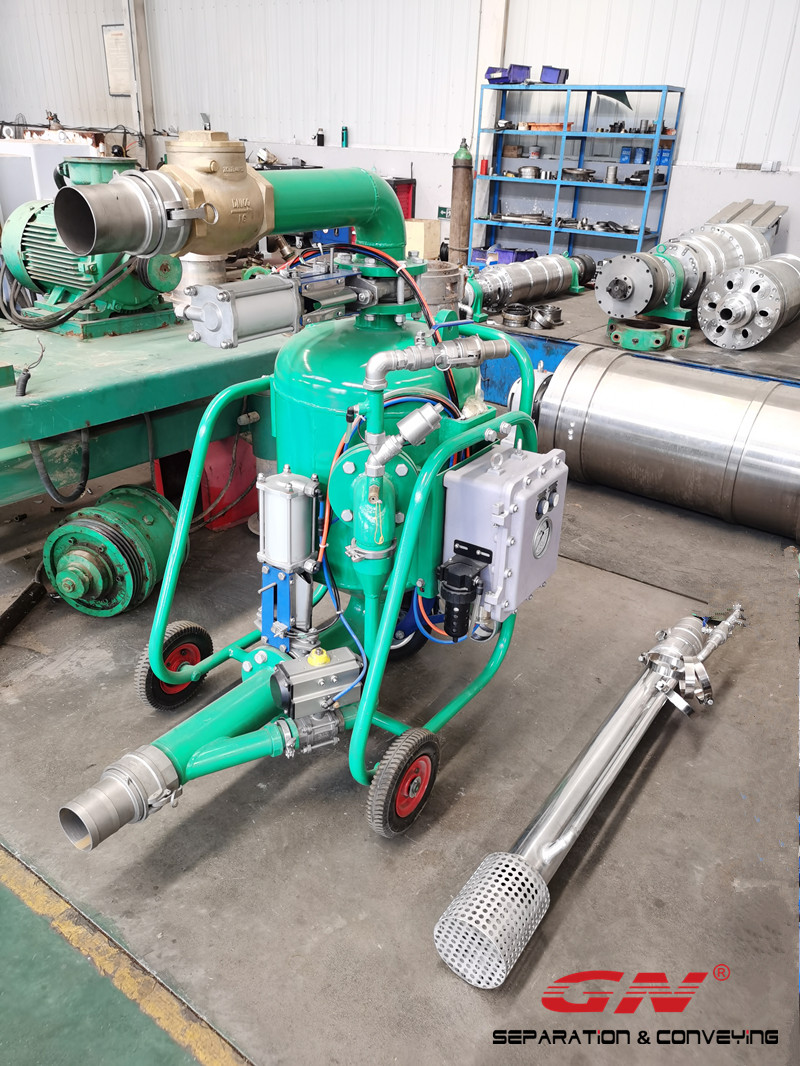 GN solid vacuum pump is fully pneumatic drive, and is capable for transferring various material ranging from liquid, less solid content slurry, thick and high viscosity sludge and even solid particles. This client from Middle East plan to use the pump to transfer the iron sand for sand blasting in steel processing plant. After watching the working video of GN solid vacuum pump applied in Norway for sand transferring in shipyard, the client placed the order in two days, which is the fast order that GN ever obtained, appreciate for the business opportunity from client.
In running of the solid vacuum pump, operator needs to connect the pump to the air source with sufficient pressure and air flow, especially for the material with high solid content and required transferring distance is long and destination point is high. That is why, before giving the proposal, GN always asks client to fill a questionnaire to collect enough information on the material to be transferred and the site condition. The more information provided, the more suitable proposal will be provided.
GN solids vacuum pump have even been used in food industry, mining industry, wastewater treatment project, solid waste disposal project, oil drilling industry etc. For more information, please feel free to contact with us.