GN Sludge Solid Vacuum Pump Received Good Feedback among European Clients
GN Company supplied Sludge Solid Vacuum Pump to different countries in Europe in 2019, and received great feedback from the clients. One client uses the Pump to transfer bleaching earth and activated carbon (both are solids), the other client uses the Pump for shipyard cleaning, including cleaning tanks, removing water and oily water mix, removing sand blasting grit, cleaning engine rooms, etc.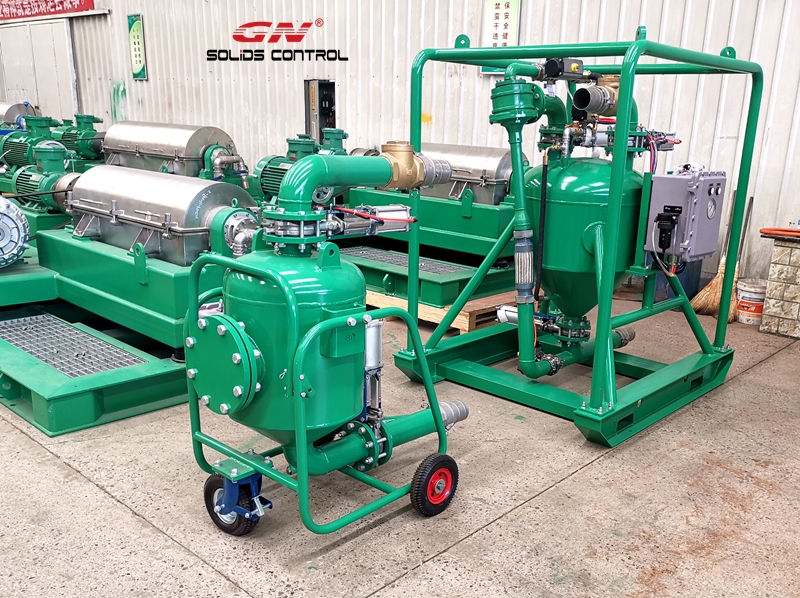 GN Sludge Solid Vacuum Pump can be used to transfer high density/high viscosity/high solid content Sludge, Solid (such as carbon, soil, solid powder, etc.), Slurry/Liquid, widely used in industries of Petroleum, Construction, Environment Protection, Wastewater Treatment, Ship Repairing/Maintainece, Food/Beverage, etc.
Please find the Pump working videos from this Linkage.
Now GN Company develops 3 models of the pump with different capacities, including 10m3/hour, 20m3/hour, 40m3/hour.
Horizontal suction distance is 50~100meters, and discharge distance is 500~1000meters.
Vertical suction depth is about 8meters, while lift/head is about 80meters.
Attn.
The capacity is calculated based on Clean Water, and it might reduce some for different projects during actual operation.
The two small models are equipped with wheel, and they are portable/movable, while the biggest model can be installed on truck for moving.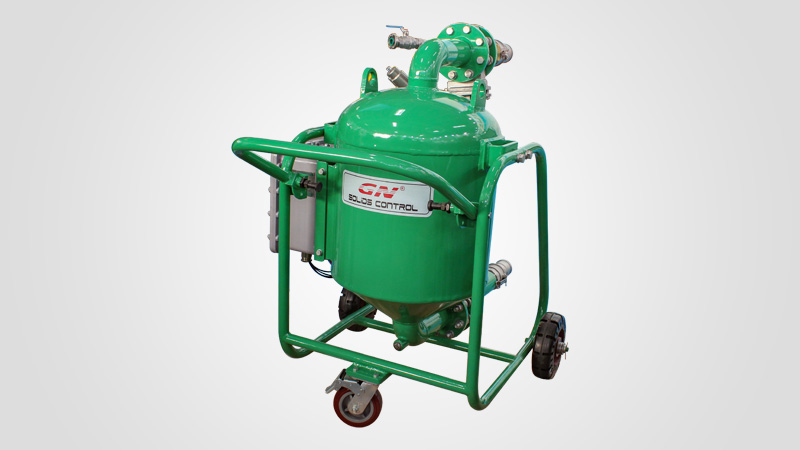 There is no cost of Electricity or Diesel of that pump, but it is 100% air driven/operation.
The pump shall be supplied with Air during working, generally by Air Compressor, which is always available in factories.
The Air Demand is 4.3~17m3/min, and Pressure Request is 550~785Kpa for different models of Pump.
GN Company has already supplied the pump to Norway, Greece, UK, India, Some of Middle East countries, Africa, Southeast Asia, etc.
GN Company would show our Pump during the coming exhibitions in Germany and Malaysia, welcome to visit us there.
Asia Water 2020, in Kuala Lumpur, Malaysia.
March. 31st~April 2nd, with Booth No. I-601, Hall 6, Level 2
IFAT 2020, in Munich, Germany,
May. 04 ~ 08th, with Booth No. 104-b, Hall A1