GN Sludge Dewatering Screw Press unit for America Textile Mill Wastewater Treatment
This week, GN completed the assembly of several units screw press unit, which later will be sent to customers in America for wastewater treatment in textile mill.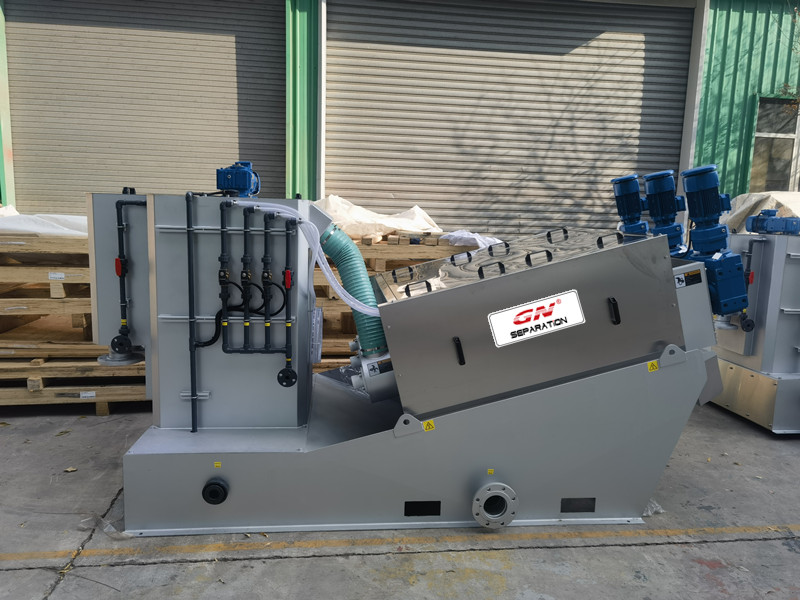 Wastewater containing silt and fiber will be produced in the production process of the textile plant. With the increase of wastewater stored in the wastewater pool, sludge will settle and accumulate at the bottom of the pool. The textile plant needs to regularly treat the wastewater in the pool to empty the deposited sludge in order to receive the newly generated wastewater. During the wastewater treatment process, the dewatering of bottom sludge will be an important link, therefore efficient sludge dewatering equipment needs to be used.
The screw press unit is a compact sludge dewatering equipment with low energy consumption and low noise, which can achieve a high degree of automation control in the process of use. The dewatering screw and the mixers in flocculation conditioning bin can be controlled through the start/stop button on the electric control cabinet, which is simple to operate. It can realize the operation and monitoring of multiple equipment by one operator, greatly saving labor costs.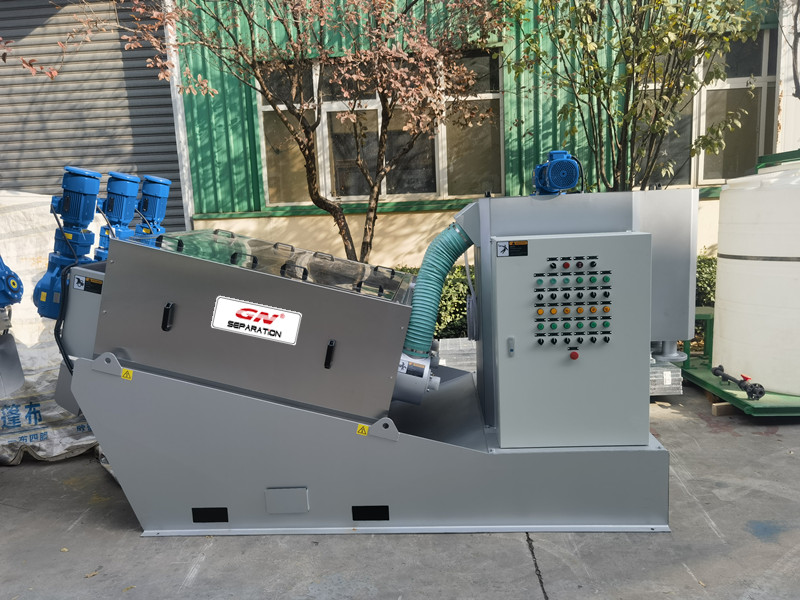 The screw press model in this project is GNDL303, equipped with three groups of dewatering screws with a diameter of 300mm. The flocculation conditioning bin connected with the dewatering screw is used to receive sludge and flocculant delivered from the chemical dosing unit to complete sludge conditioning, so as to improve the dewatering efficiency.
GN screw press uses stainless steel 304 as the material of the main structure, including the moving ring, fixed ring and equipment shell of the dewatering assembly. According to the specific sludge conditions of customers, stainless steel 316 or even duplex stainless steel 2205 can also be selected as the material of the main structure.
For more information on Screw press unit, please feel free to contact GN Separation.