GN Sludge Dewatering Screw Press sold to Middle East Textile Mill Customer
Screw press is a commonly used sludge dewatering equipment especially for the sludge with soft, light and fiber like solid particles. GN just finished the one set screw press unit for a client coming from Middle East to the treat the wastewater produced in textile mill.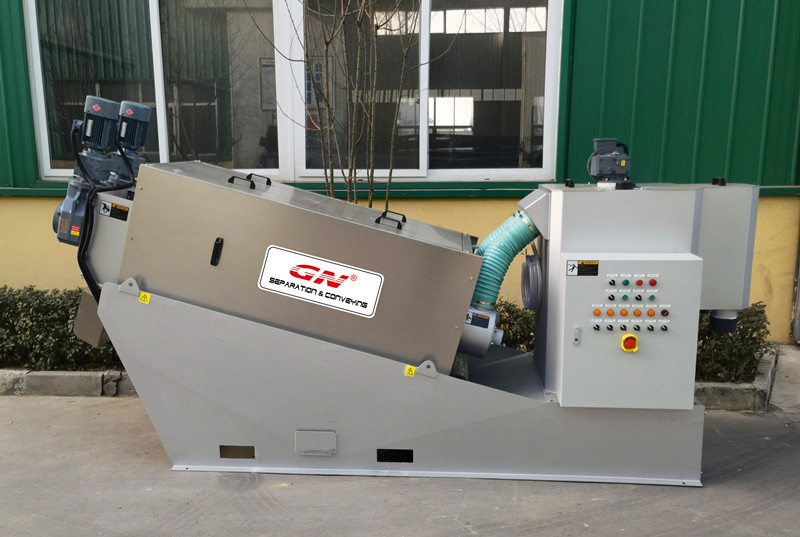 GN screw press is fully automatic running design with PLC in the control panel. From the sludge feeding to flocculants mixing, and then to dewatering, the control panel is monitoring each procedure to make the machine stable running. After the sludge entering into the dewatering screw, the screw pushes the sludge slowly towards the dewatering section, during this procedure, the water flow away via the gaps between fixing discs and moving discs. While the squeezed solid cake discharged out from the back pressure plate at the motor end.
GN Screw press is low running speed with low noise, thus the electric power consumption is relative low, which will greatly save the running cost. For better dewatering performance, the screw press is always equipped with chemical dosing unit that is used for preparing the flocculants.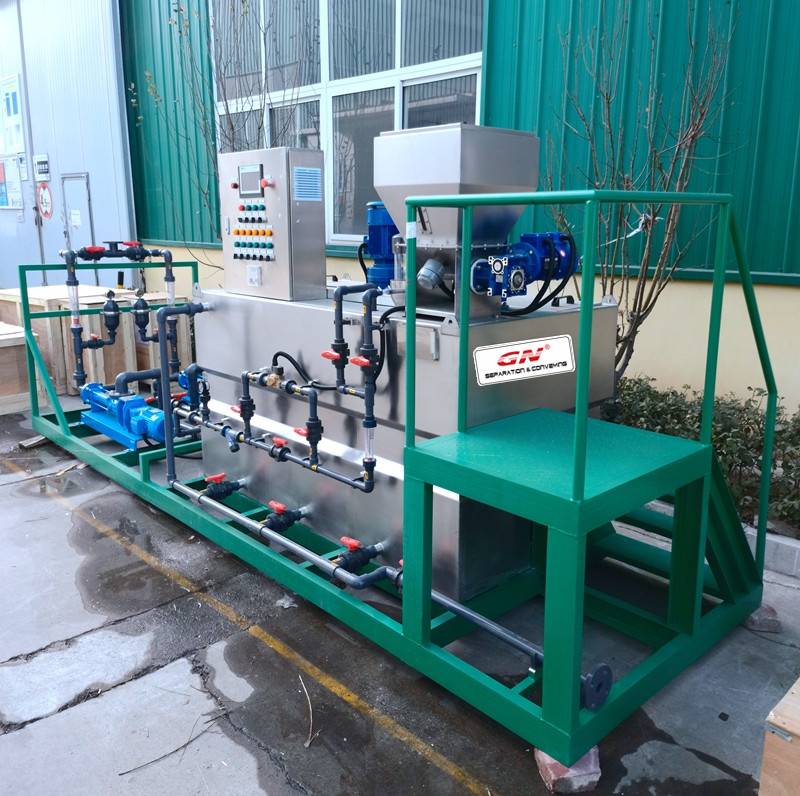 GN is able to provide both automatic and manual chemical dosing system. In most of the continuous working circumstance, the automatic chemical dosing system is widely used. GN has models with capacity of 500L to 6000L, according to clients' requirements, equipped with dosing pump or not.
GM sludge dewatering screw press is of complete model series for different flow capacities. As per site working conditions, different material of sludge touching parts is optional. Besides the screw press unit, GN is also able to provide the dewatering decanter centrifuge that is thought to discharge dryer solids cake. Clients can choose either one according to their reference and working request.
For more information on GN sludge dewatering screw press and other dewatering equipment, feel free to contact GN Separation.