GN Sludge Dewatering Centrifuge Successfully Running in Middle East Client Facility
Recently, GN received the on-site work feedback report of sludge dewatering centrifuge from customers in the Middle East. The report mentioned that GN equipment can well adapt to the local working environment and on-site material conditions, affirmed the stable working performance of GN sludge dewatering centrifuge, and the treatment results basically meet the final requirements of customers. The customer fully expressed the praise of GN products and services and hoped to carry out more in-depth cooperation with GN in the future.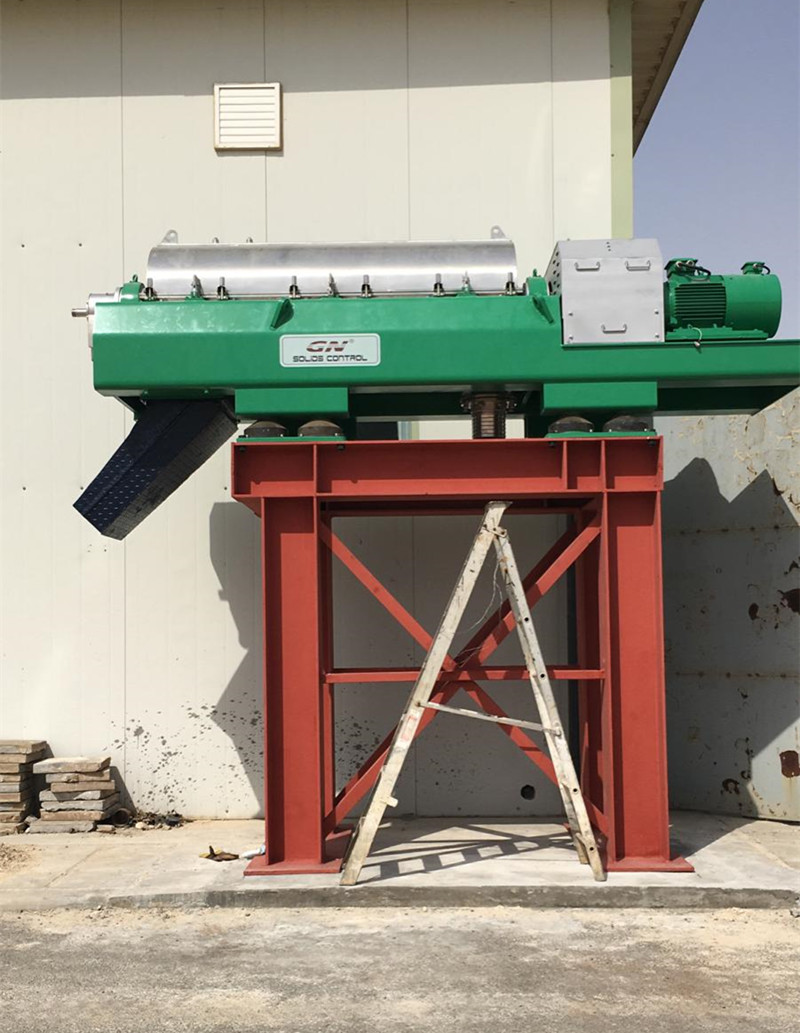 As a professional manufacturer of industrial separation equipment, GN is committed to providing users with cost-effective separation solutions. In the sewage sludge treatment industry, a complete set of dewatering centrifuge solutions are widely used for sludge dewatering. In this paper, GN customer needs to treat complex wastewater sources, including municipal wastewater and food factory wastewater, with high solid content, and cationic flocculants needs to be used for flocculation to ensure the separation effect.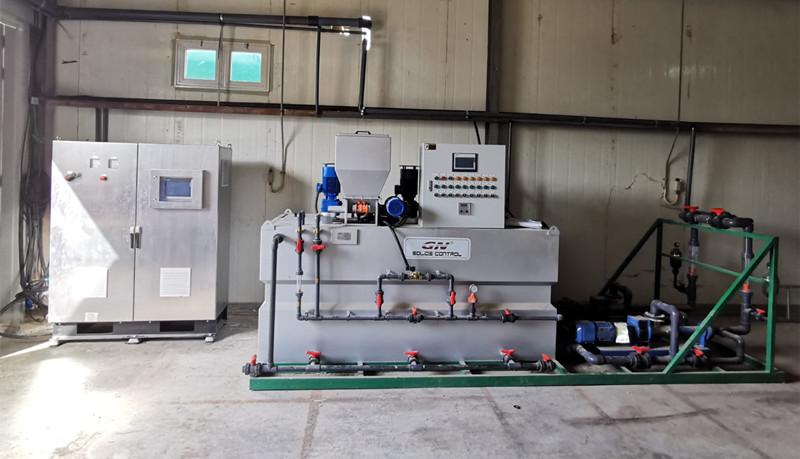 The GNLW454E-VFD sludge dewatering centrifuge used at the customer's site is designed based on materials with high solid content. The material distribution port and blade of the screw pusher are protected by high-strength wear-resistant tungsten carbide materials, which can significantly enhance the wear resistance of the fluids contacting part, so as to prolong the service life of the equipment and reduce the maintenance cost. In the drive design, GN adopts the design of dual motor common DC bus, which can effectively reduce the working energy consumption on the premise of ensuring large torque output. The enclosure of the control cabinet equipped by GN for the sludge dewatering centrifuge is made of stainless steel, and Three-VFD are usually equipped inside for the variable speed control of the main motor, auxiliary motor and feed pump of the centrifuge, so as to adjust the speed to adapt to different working conditions and materials.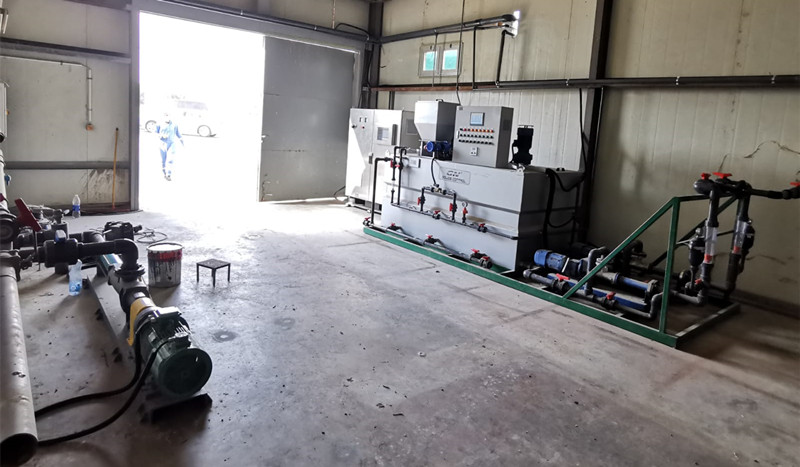 Polymer dosing unit is often used as a supporting of dewatering equipment in sludge dewatering, because it can configure flocculants according to the preset concentration of liquid medicine, so as to improve work efficiency. GN can design customized polymer dosing unit according to the requirements of solid content in materials, processing capacity of dehydration equipment and whether the working environment is in dangerous areas
In addition, GN screw pump and screw conveyor are often used in the sludge dewatering project to feed sludge to the dewatering equipment and collect the mud cake discharged from the dewatering equipment.
For more information about sludge dewatering centrifuge package, please feel free to contact GN separation