GN Separation will participate in Dubai WETEX 2023 Next Week
GN Separation will participate in the upcoming WETEX 2023 water treatment exhibition in Dubai next week and display its sludge dewatering centrifuge and sludge vacuum pump. These two products are GN's core products in the fields of environmental protection and water treatment, and will provide more efficient and environmentally friendly solutions for water resources management.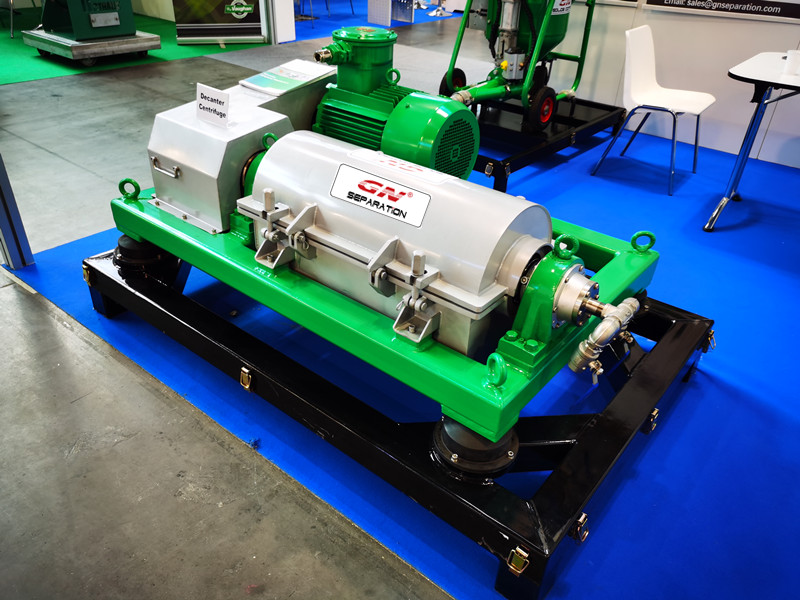 WETEX is one of the world's most well-known water treatment exhibitions, gathering the world's top water treatment companies, research institutions and equipment manufacturers to showcase the latest water treatment technology and equipment. As a sludge dewatering equipment supplier in China, GN's sludge dewatering centrifuges and sludge vacuum pumps at the exhibition will attract widespread attention.
The following is the exhibition date and GN booth information. New and old customers are welcome to come for business negotiations and technical exchanges.
Booth No. 6D13, Hall 6, Dubai World Trade Centre. 15-17 Nov 2023.
Sludge dewatering is a major application area of GN FT series decanter centrifuges. It uses the centrifugal force generated by high rotation speed to effectively separate the water and solid parts in the sludge with density difference. The dual motor drive mode is used to form a differential speed between the bowl and the screw, and the separated solid is discharged from the small end of the bowl. In the selection of equipment materials, duplex stainless steel with good processability and corrosion resistance is used as the material of the bowl and screw core shaft, and the parts contacting with solids are protected with carbide coating or welded alloy sheets, in order to achieve features such as corrosion resistance and easy maintenance. GN sludge dewatering centrifuge can be widely used in sewage treatment in municipal, industrial and agricultural fields.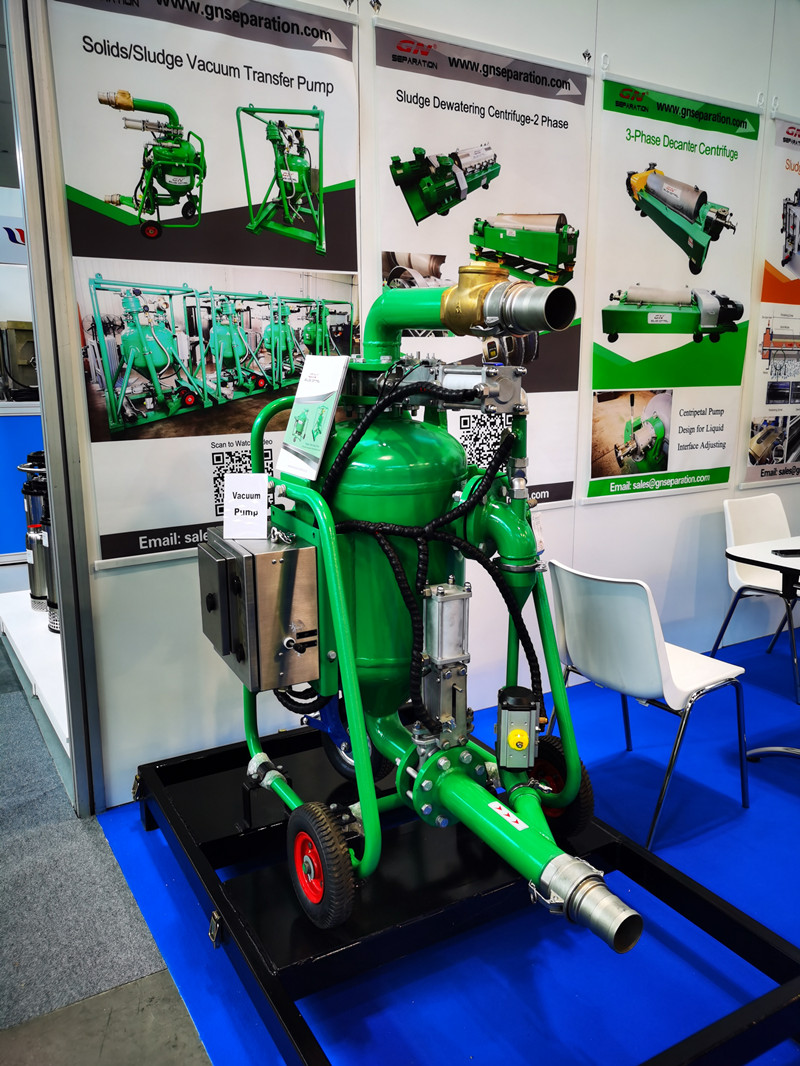 GN sludge vacuum pump is equipment for sludge treatment and transportation. It uses negative pressure pneumatic conveying technology to easily transport sludge from one place to another while minimizing pollution and odor during transportation. This equipment has the characteristics of high efficiency, environmental protection, flexibility and durability, and can be widely used in municipal sewage treatment, industrial wastewater treatment and other fields.
In general, GN Separation participation in the WETEX 2023 is an important measure for it to promote its environmental protection and water treatment technologies on a global scale. GN will continue to be committed to providing the most advanced and environmentally friendly water treatment equipment and technology to cope with the increasingly severe water resources challenges around the world.