GN Separation Showed in the 9th Guangzhou Aggregates Technology & Equipment Expo
Last week, GN Separation participated in the 9th Guangzhou International Aggregates Technology & Equipment Expo and achieved a complete success.
For more information about this show, please click below link.
The 9th Guangzhou Int'l Aggregates Technology & Equipment Expo
At this exhibition, GN Separation hold a booth with area of 135 square meters, located in Hall 2.1, with booth number T235.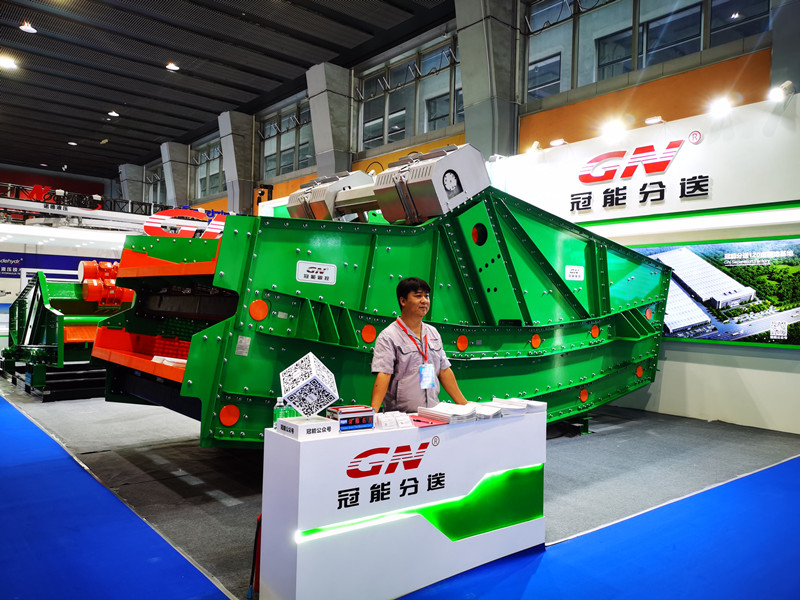 Aggregate is a general term for materials such as sand, gravel, crushed stone, block stone, and aggregate. It is often used as the main building material for structures such as concrete and masonry in water conservancy project. In the production of sand and gravel aggregates, some crushing and screening equipment is often used, and GN Separation is a professional manufacturer of screening equipment.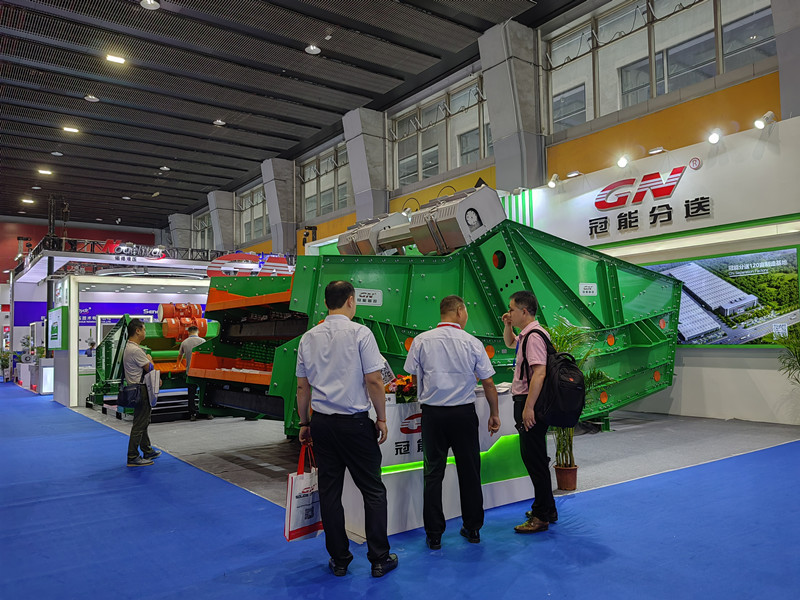 At this exhibition, GN Separation mainly exhibited the following equipment:
1. Large Double Layer Banana Screen GNDB2461
Banana screen is named after its vibrating deck shape resembling bananas, and is mainly used in dry or wet grading, desliming, and media removal processes. Structurally, it mainly consists of a box exciter, screen deck, vibration damping spring, support, and driving device, with a linear motion amplitude trajectory. GN Large Banana Screen adopts a broken line shaped screen surface design composed of continuous multiple angle combinations, with a large inclination angle at the feeding end of the screen surface, which can enable rapid movement and layering of materials, which is conducive to the easy screening of materials through the screen. The part in contact with the material is coated with polyurea resin to extend the service life of the components. The lower crossbeam of the screen box can also be wrapped with a rubber protective layer to improve wear resistance.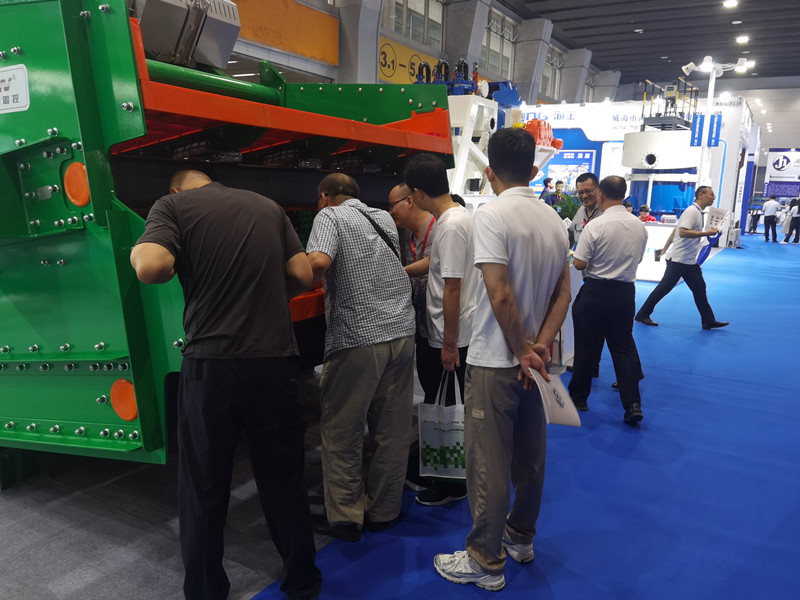 2. Linear Motion Dewatering Screen GNLMZ1836
GN medium-sized linear dewatering screen has a folding design on the screen surface at the feeding end, which can make the treated material stay at the feeding end for a long time and achieve a certain rapid dewatering effect. The linear dewatering vibrating screen is widely used for the desliming, dewatering, media removal, and tailings dry discharge treatment of iron ore, non-ferrous metal mines, coal mines, and other materials. The screen deck wall board of GN Linear Dewatering Screen is non-welded, and the board is made of steel plates with better impact toughness and cold bending resistance. Imported HUCK rivets are used for hydraulic tensioning assembly, ensuring that the wall board is free of welding residual stress and material defects.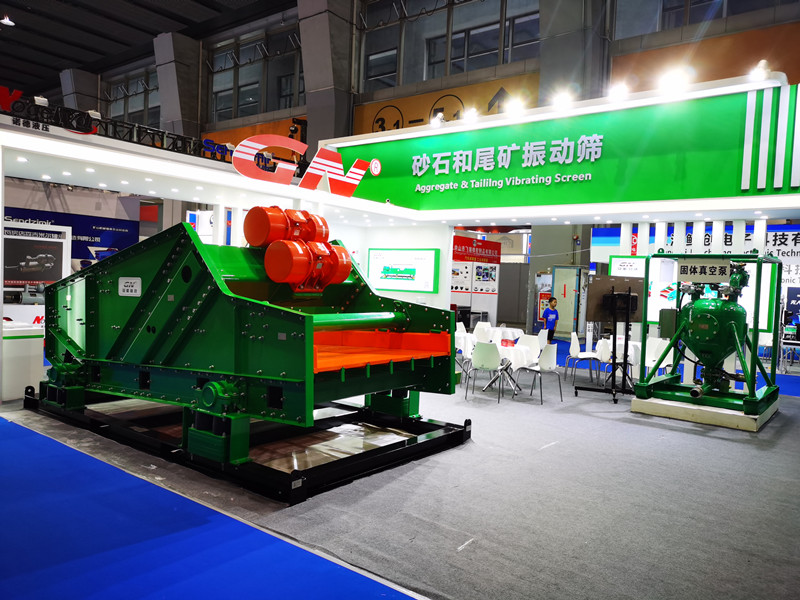 3. Solids Vacuum Pump GNSP40B
GN Solid Vacuum Pump is fully pneumatic conveying equipment that operates through external compressed air. It can transport mud, mineral slurry, and fine aggregate with high solid content. Due to its compact structure, the layout on the work site is relatively flexible; there are no moving parts inside the equipment, making it easy to operate and maintain.
For more information about sand and gravel aggregate screening equipment, please feel free to contact GN Separation at any time.