GN Separation Equipment at IE expo Shanghai China environmental show
The IE Expo in Shanghai is still in full swing. GN Company welcomes friends, customers, and colleagues from all industries at home and abroad to our booth. You can take a break here, taste the snack and tea provided by GN for free, learn about GN products, or conduct business and technical exchanges. GN team will receive you with full enthusiasm.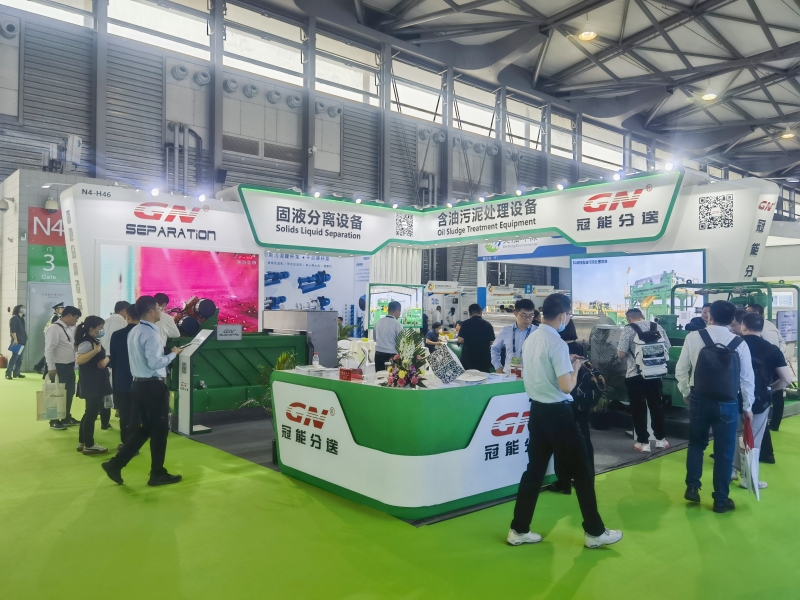 Show Name: IE expo China 2023
Location: Shanghai New International Expo Centre (SNIEC)
Expo Date:April 19~21, 2023
GN Booth: N4-H46 (Hall 4)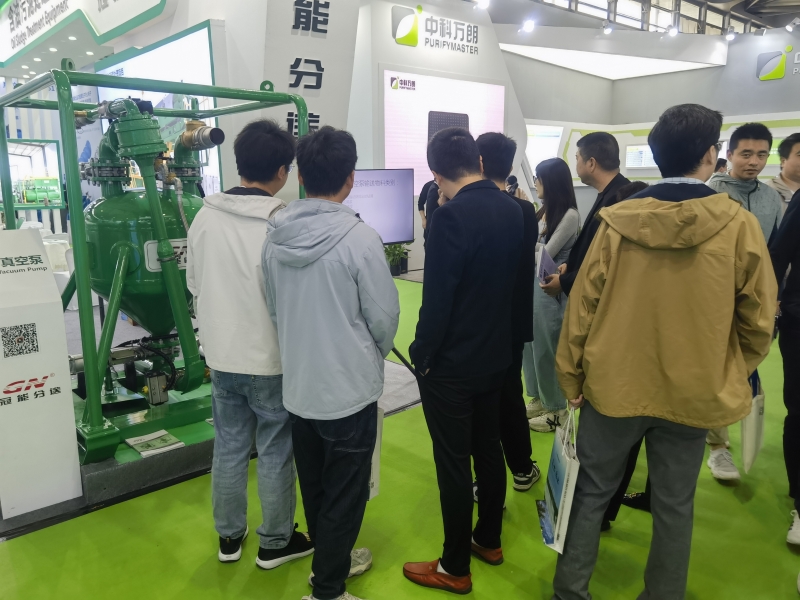 The theme of this show by GN Company is oily sludge treatment equipment. GN is can not only provide customers with separate equipment, but also provide customers with complete system solutions. At the show, GN showcased the main equipment of various modules of the oil sludge system, including sludge transfer pump, coarse vibration screen, 2-phase decanter centrifuge, and 3-phase disc separator. Below is a brief introduction to GN oily sludge treatment system according to the modules.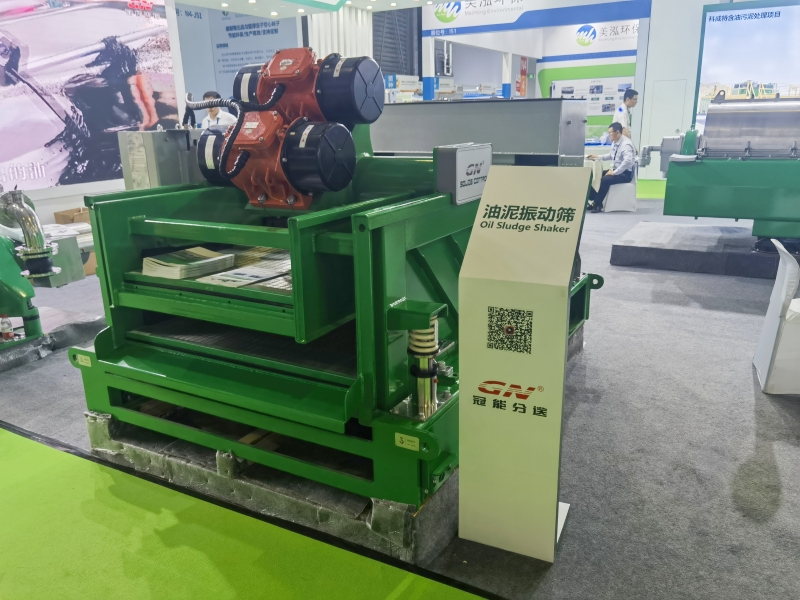 1. Oil sludge transportation module - How to extract oily sludge from the sludge pit or lagoon and send it to the oil sludge treatment system is a challenge for many users. Based on the actual situation of the oil sludge, such as viscosity, fluidity, extraction height, and transportation distance, customers can consider GN fully pneumatic solid vacuum pump or other types of submersible pumps.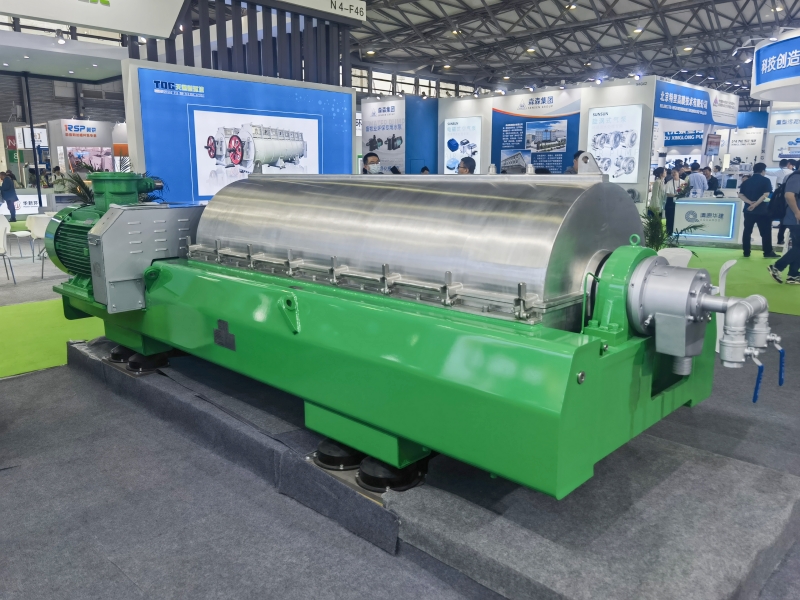 2. Oil sludge conditioning and coarse screening module - The sludge extracted from the oil sludge pit needs to be first sent to the buffer tank for pre mixing. For oil sludge with high solid content, water should be added for dilution, heating, and demulsifiers and viscosity reducers should be added to configure the sludge into a material that is easy to pump, and then transported to a vibrating screen for screening and impurity removal of large particles.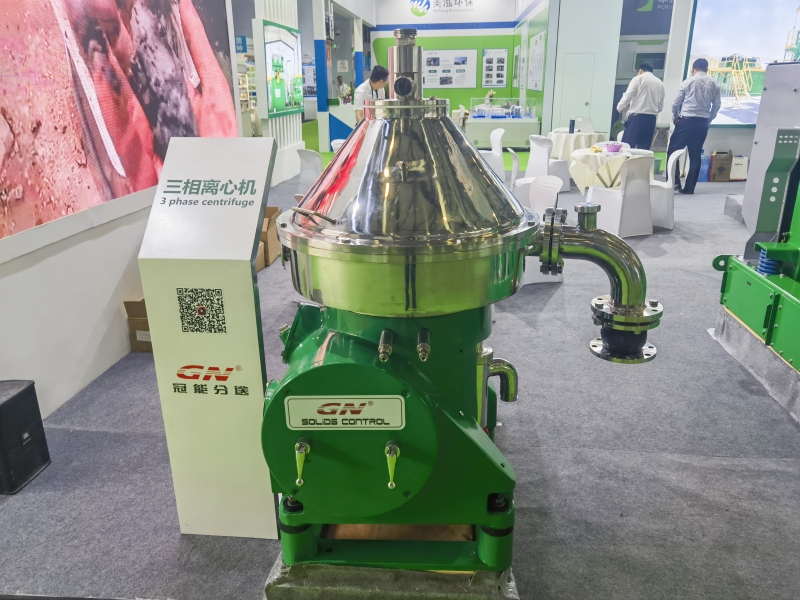 3. Centrifuge Separation Module - According to the customer's processing requirements, the centrifuge separation module of the GN oily sludge treatment system can choose a 3-phase decanter centrifuge or a 2-phase decanter centrifuge plus 3-phase disc stack separator solution. The ultimate goal is to achieve three-phase separation of oil, water, and solid residue.
4. Chemical Dosing Module - in GN oily sludge treatment system, the chemical dosing unit is needed to prepare the chemical solutions like demulsifying solution or flocculants. To realize the oil, water and solids separation and get a better separation effect. The separating equipment is one hand, and the realibility of the chemicals is the other important hand.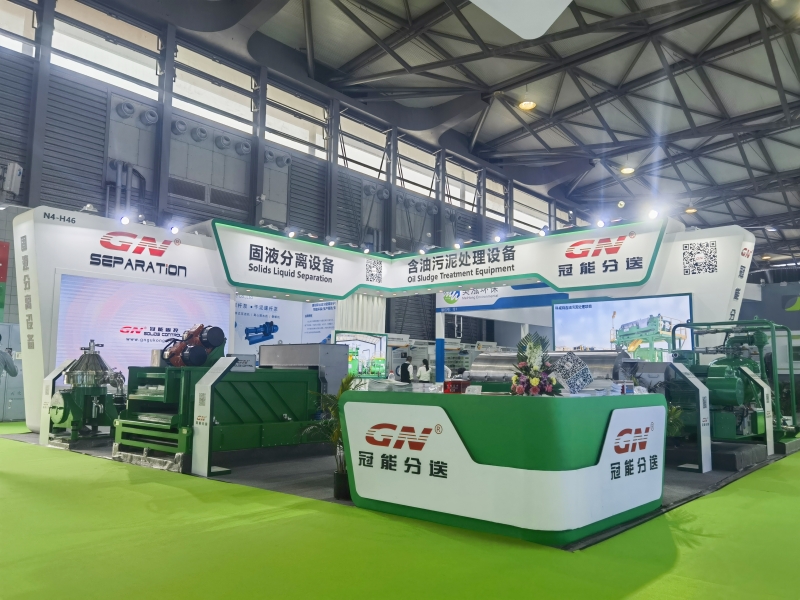 Welcome to GN booth N4-H46 (Hall 4) to learn more about oily sludge treatment systems.