GN Oil Water Solids Separation System in stock for sale
There is one set of 1m3/hour Oil Sludge Treatment System stocking in China for sale. The system can be used for treatment of oilfield sludge, wastewater, waste oil recovery, and solids/water/oil separation in different fields.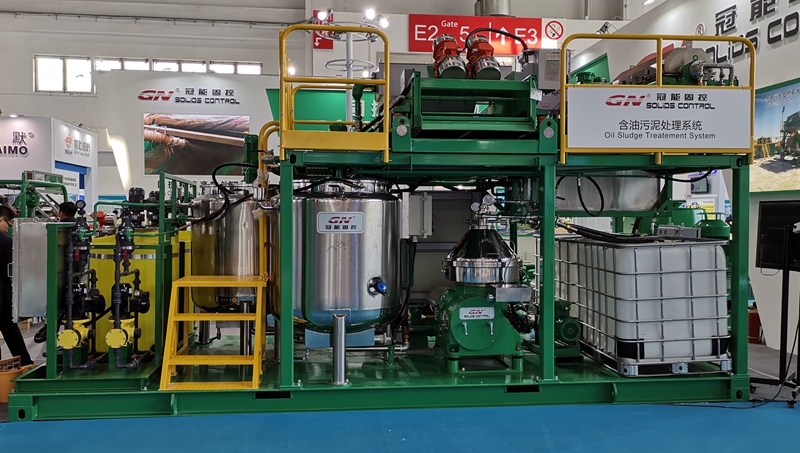 Please find working video about this Oil Sludge Treatment System from the linkage.
The result after treatment by Oil Sludge Treatment System is as follow,
Oil content in Solid, less than 2%
Oil content in Water, 500~1000ppm
Sediment & Water content in Oil, less than 3%
GN Company also supply Micro bubble Water Processor, it can be used to lower Oil content in Water to 50~100 PPM.
For the solid discharged from the system, GN Company can offer solutions of Thermal Desorption Unit, and Solidification Unit based on clients' requirement.
This stocking set of Oil Sludge Treatment System has capacity 1m3/hour, which is calculated based on solid content less than 20%.
This system includes Premixing Tank, Shale Shaker, Decanter Centrifuge, Disc Separator, Polymer Dosing Unit, and accessories.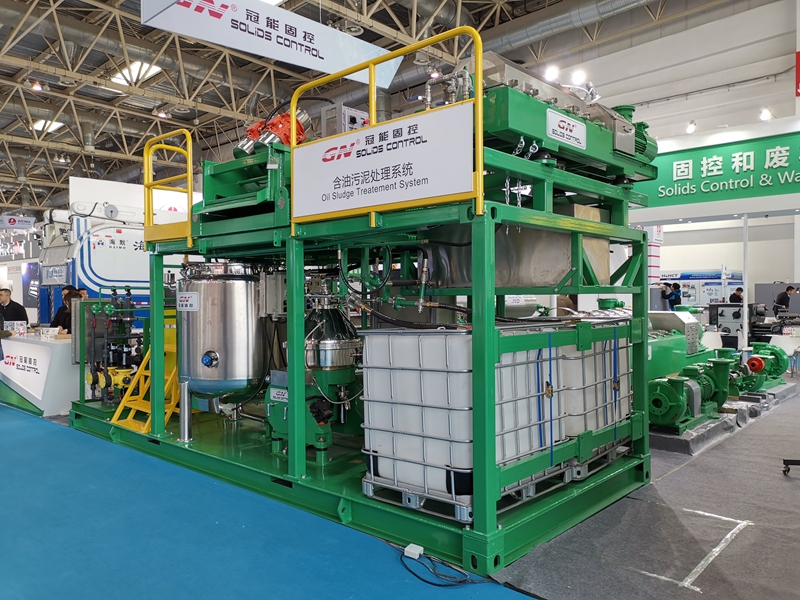 Working Procedure for Oil Sludge Treatment System is as below,
1. Premixing Tank, to heat and adding chemical to the Sludge/Waste Oil, in order to make solid content less than 20%, and the sludge pumpable/fluid.
2. Shale Shaker Unit, to mechanically separate out coarse/big size solid by screen.
3. Two Phase Decanter Centrifuge Unit, to separate fine Solid and Liquid, and liquid would be further treated by Disc Separator.
4. Three Phase Disc Separator Unit, to separate oil, water and little & fine solid in the liquid from Decanter Centrifuge.
There is One Set of Chemical Dosing Unit for this system, and chemical material generally are Demulsifies and Flocculent.
Slant Plate Clarifier and Oil Water Separator are optional based on the project requirement.
Welcome to contact GN sales managers for more technical specifications and service.
GN Company would attend exhibition in Malaysia and Germany in 2020
Asia Water 2020 in Kuala Lumpur, Malaysia, March 31st~April 2nd, Booth No. I-601, Hall 6, Level 2
IFAT 2020 in Munich, Germany, May. 04 ~ 08th, Booth No. 104-b, Hall A1