GN Hydrovac Slurry Treating System Successfully Using in North America
Hydrovac excavation is a kind of digging method that is widely used in North America and European countries. It uses high pressure water to scour the ground to make a pit to clean the sludge pit, which will produce plenty of water and soil mixture slurry. In order to recover the soil and circulate the water, the slurry is always collected from different site and transported to slurry dewatering plant for soil and water separation.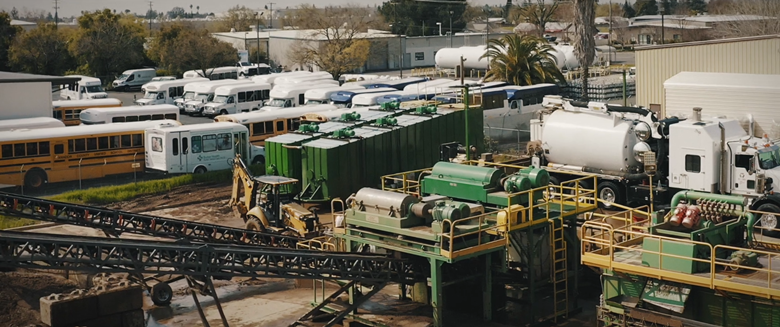 GN hydrovac slurry treating system is using multi-stage separation equipment for solid liquid separation. A client from North America has ever order several sets of this system and using in their slurry dewatering plant. The performance of GN equipment is given very high evaluation.

GN Hydrovac slurry system is mainly consisting of coarse solid separation, find solid separation and slurry dewatering module.
In the coarse solids separation module, a bigger collection hopper is used to receive the slurry discharged from vacuum truck. Going through the hopper bottom port, the slurry will firstly flush onto the coarse vibrating screen to remove the gravel and other type large size solids.
Fine solids flow away from the coarse solids will be pumped into the desanding unit. Here the sand, silt and other smaller solids will be separated out.
For ultrafine solids less than 5 microns in the slurry, a dewatering decanter can be used for separation job. Added with flocculants, the solids will form flocs that can be easily separated out. A chemical dosing unit is always used for preparation of the flocculants.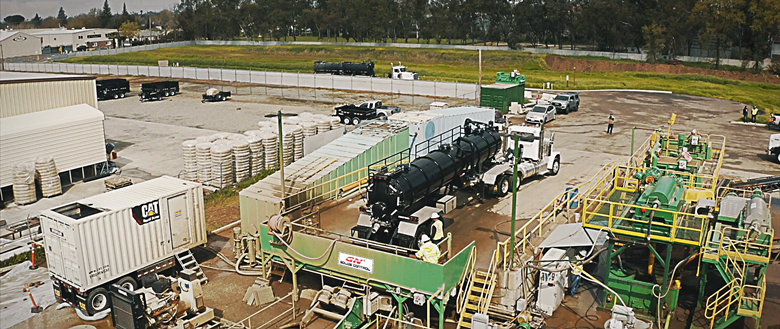 After treated by GN hydrovac slurry system, the recovered gravels, sand, soil can be used for land filling, or making construction material to create more benefit; the circulated water can be reused for haydrovac excavation.
For more information of the hydrovac slurry treating system, please feel free to contact with GN.