GN DISC CENTRIFUGE (3 PHASE SEPARATION) HAS BEEN RECEIVING BIG ATTENTION AMONG CLIENTS
Recently GN Company received order from African client for Disc Centrifuge, used for their chemical separation project. Disc Centrifuge is used for separation of two kinds of liquid while simultaneously removing fine solids.
It's also named 3 phase Disc Separator, well suited for Solid, Liquid (such as Oil), Liquid (such as water) separation, on a continuous procedure.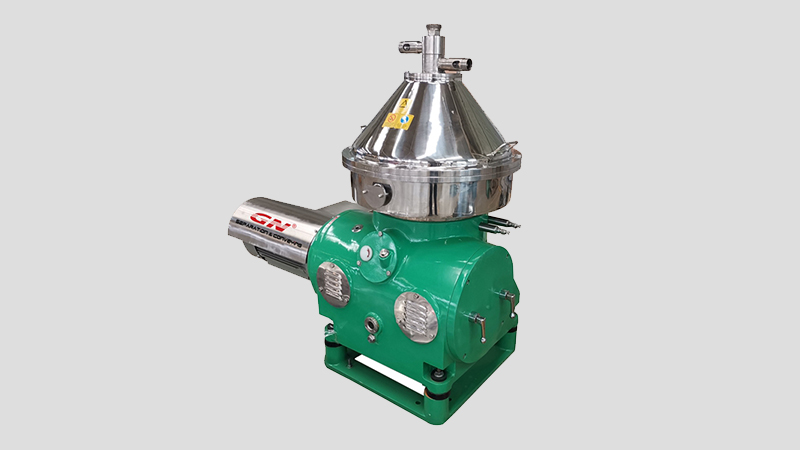 Detailed Working Procedure as below,
The separated material is feed into the heart part of the machine, which is inside the drum. Under the strong centrifugal force, the material passes through the separation interval of a group of disc bundles, with the neutral hole of the disc as the interface, the liquid with a large specific gravity moves along the wall of the disc to the outside of the neutral hole, wherein the heavy slag accumulates in the sediment area, and the heavy phase flows to the upward centripetal pump. The liquid with a smaller specific gravity moves along the disc wall toward the neutral hole and converges to the lower centripetal pump. At the same time, the light and heavy phases are respectively output by the lower centripetal pump and the upper centripetal pump, and the heavy slag is periodically discharged, so continuous production can be achieved.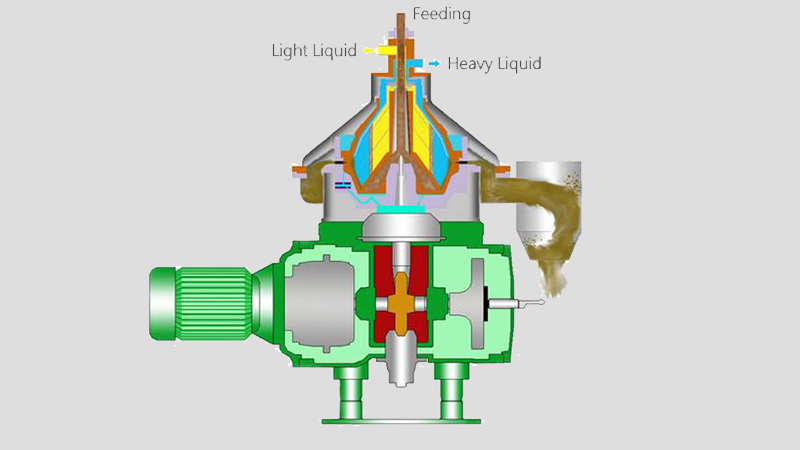 GN Company has been focus on manufacturing Separation & Conveying Equipment for 11 years, including Decanter Centrifuge, Disc Centrifuge, Sludge/Solids Vacuum Pump, Centrifugal Sand Pump, Oil Water Separator, etc. All these equipment can be widely used for Industrial Wastewater & Sewage Treatment, Oil Sludge Treatment and Recovering, Pulp/Paper, Animal Waste, Mining, Ore Slurry, Chemical, etc.
GN Company's 70% of sales amount is from the International Market, including UK, Netherlands, Canada, USA, Middle East, Russia, India, China, Australia, etc.
GN Company has two factories under operation, and a third one under manufacturing now, with more than 100,000 square meters totally.
GN Company has two branch companies in Russia and USA, with equipment & spare parts stocking in warehouse in Houston.
It is acceptable to do trial test with your sample by GN Company's equipment, in order to check the working performance.
Welcome to contact GN Sales Managers for more Technical Speciation & Working Video, and visit our factories (about one hour from the Beijing International Airport by car).