GN Dewatering Screw Press and Dosing Unit for Food factory Wastewater Treatment
This week, GN shipped out one set of dewatering screw press and chemical dosing unit package that would be used in food factory for wastewater treatment. The client is coming from Southeast Asia, after comparing several different suppliers, they finally chose GN proposal with detailed technical and commercial information.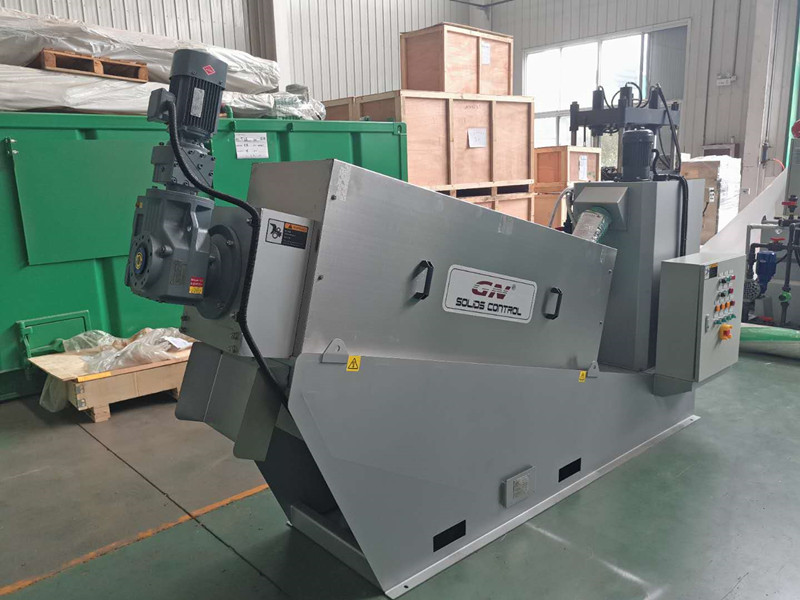 GN Dewatering Screw Press Features
1. The screw press can be applied in wide range sludge dewatering and even for oily sludge treatment.
2. The operation of the screw press is continuous and automatic, it is not easy to block.
3. Comparing with other type dewatering equipment, the screw press is of low investment and operation cost as energy saving and environmental friendly no secondary pollution.
4. In design and installation, the screw press is compact structure with small footprint.
The volute dewatering assembly is the main working part of the screw press unit, in choosing the material of discs and screw propeller, according to different requirements and sludge composition, SS304, SS316 and even duplex SS2205 can be provided.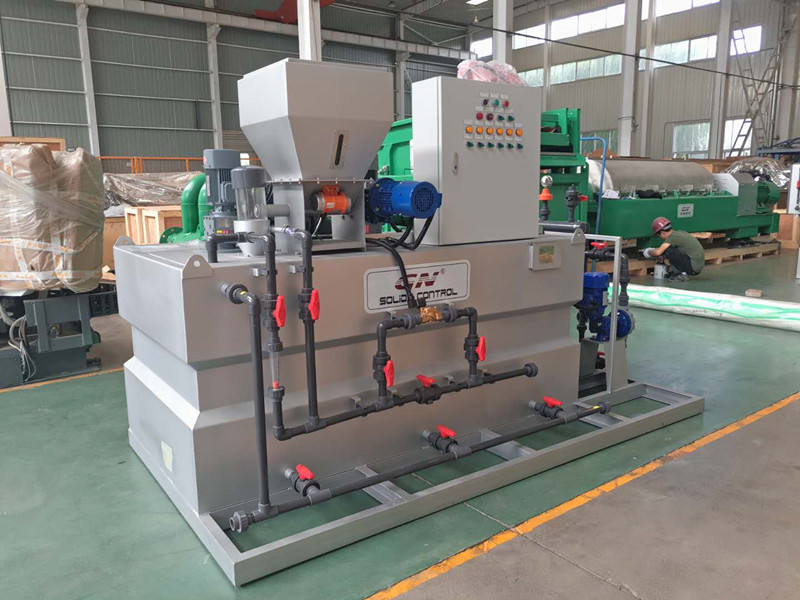 In most of the dewatering project, the dosing unit is equipped to prepare the flocculants that will help to remove the fine solids in sludge. According to different chemicals, GN is able to provide either the automatic Three-slot dry powder PAM preparation unit and single barrel mixing unit for PAC or PH regulating reagent. In GN chemical dosing unit, the dosing pump is always equipped for clients' convenience to get a complete solution.
The screw press dewatering machine is normally used for sludge with solid content less than 5% and solid are soft. For larger solids content and hard abrasive sludge, GN recommends the dewatering decanter centrifuge.
Being a separation solution provider, GN is able to assemble various dewatering equipment according to clients' requirement to give the most suitable proposal. For more information on GN sludge dewatering solution, please feel free to contact us.