GN Decanter Centrifuge widely used for Industrial Separation Field
Decanter centrifuge is the most important equipment in GN Separation production line. It is widely used in various industrial separation fields. According to different condition of the material to be treated and the separation purposes, GN classified the decanter centrifuge as below types.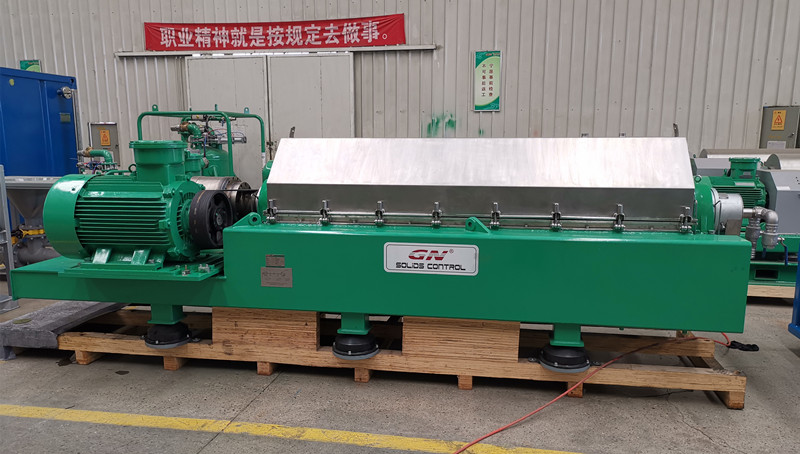 Dewatering Decanter Centrifuge – this type decanter is used for separation of the slurry with large solid content and the densities of solid and liquid are much different. Normally, users request a much dryer solid cake discharge. The main specified application for this dewatering decanter centrifuge is of drilling mud recycling, municipal sewage treatment, oil sludge treatment and salt crystals concentration.
Clarifying Decanter Centrifuge – this type decanter is used to slurry with small solid content and densities of solid and liquid are not mud different. To get liquid as clean as possible is the purpose of this type decanter. The main specified applications are of edible oil extraction, protein production, juice separation and other beverage industries.
Separation Decanter Centrifuge – users of this type decanter usually want to get clean liquid and dry solid cake at the time. Therefore, users need to find a balance point between dryness of solid and clarification of the liquid. GN separation decanter centrifuge gives consideration to both.
For different application of the decanter centrifuge, GN designs the decanter bowl with different beach angle and protection on screw propeller to achieve the expected purposes.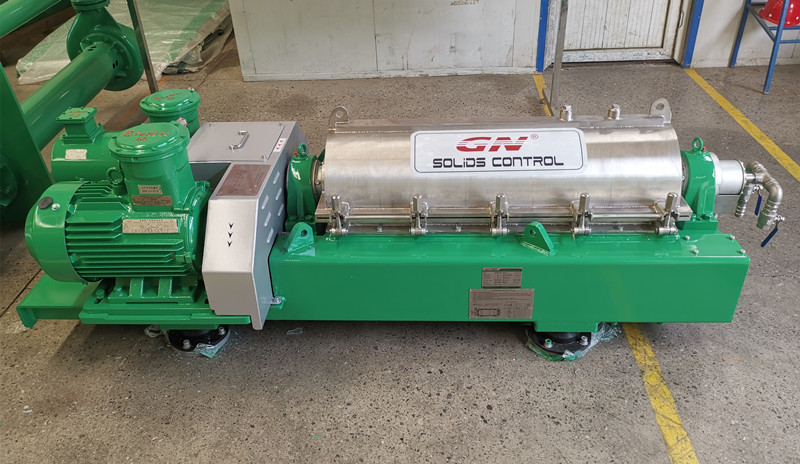 GN 3-phase decanter is widely used for solid, liquid, liquid slurry separation with solids less than 10% but large than 5% and solid size less than 2mm. The main specified applications of this type decanter are of crude oil tank flushing oil sludge treatment, kitchen waste separation and edible oil production, etc.
GN manufactures decanter centrifuge with bowl diameters of smallest 9 inch to biggest 30 inch. For different slurry condition, inconsideration the sufficient torch and low power consumption, GN will propose the motors with suitable power. To know more on the decanter centrifuge, welcome to contact with GN Separation.