GN Decanter Centrifuge used in overseas coal tailing slurry dewatering project
Recently, GN completed the production and assembly of one unit decanter centrifuge. The machine will be used in foreign coal washing plant for coal tailing slurry dewatering. During the coal preparation process, a large amount of water will be used to wash the coal, which will result in a large amount of coal powder and water mixture. The decanter centrifuge is used to separate the fine particles of coal powder and water to recover coal and reusing water.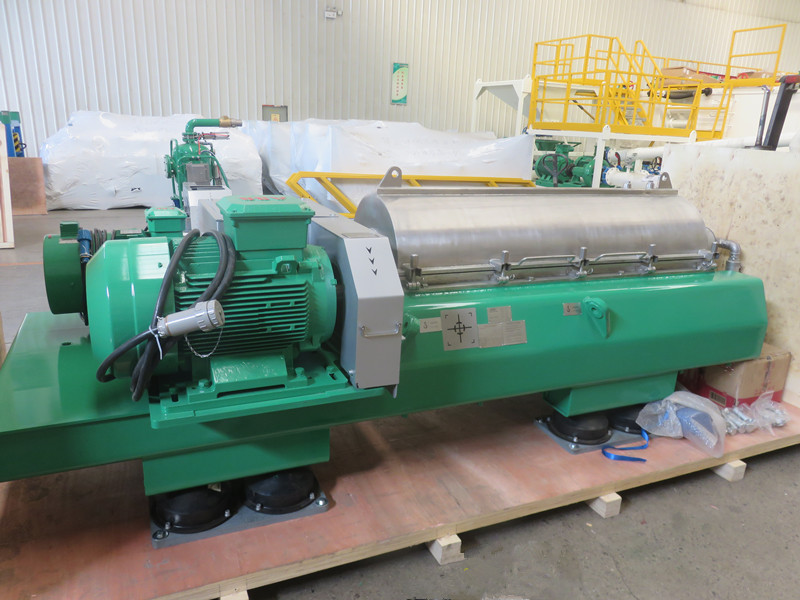 The coal tailing slurry to be separated is a kind of material with high solid content and high solid hardness. Therefore, when using decanter centrifuge to separate fine coal particles, it is necessary to consider the wear protection of parts in contact with materials. GN decanter centrifuge usually uses tungsten carbide bushing or alloy plates to protect the slurry distribution port and screw blade on the screw propeller. In addition, tungsten carbide protective sleeve is also installed at the slag discharge port of the bowl. In consideration of reducing energy consumption, the main motor and auxiliary motor of GN centrifuge adopts the DC bus connection mode. When the equipment is in a stable operation state, the auxiliary motor is in a power generation state, which makes the generated electric energy used by the equipment to supplement part of the energy consumption.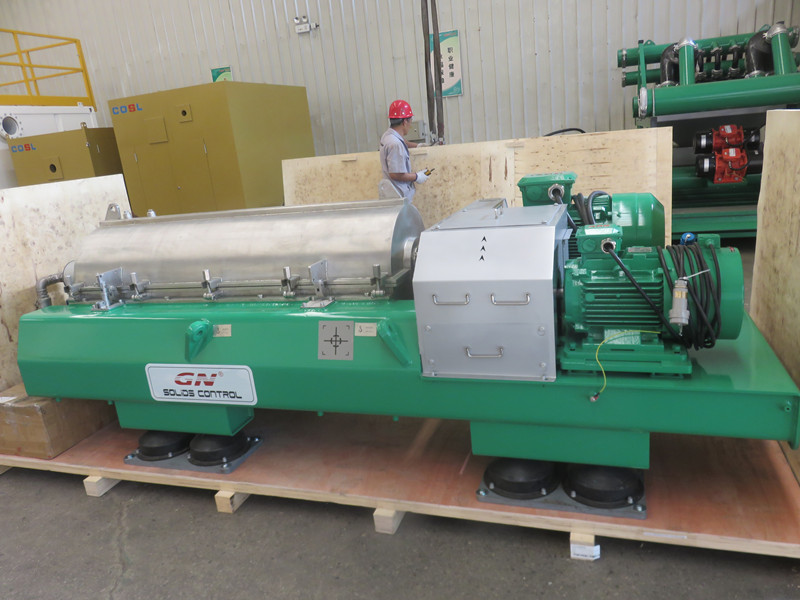 During the operation of the decanter centrifuge, the operator can adjust the dryness of the discharged slag and the clarity of the separated liquid by changing the bowl rotating speed and differential speed. GN usually provides a VFD control cabinet for the centrifuge, and frequency converters are installed inside to control the speed of the bowl and the screw. According to the matched feeding flow, the feed pump frequency converter will also be installed inside the control cabinet. The VFD cabinet of GN decanter centrifuge is equipped with a PLC. The operator can view the equipment operation on the touch screen and control the equipment operation through the interactive interface of the panel.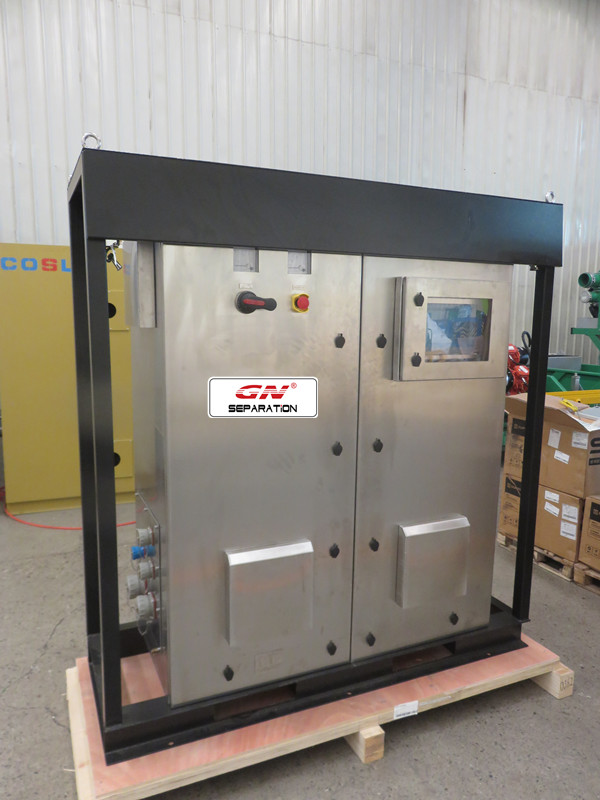 For more information about GN coal tailing slurry dewatering centrifuge, please feel free to contact GN Separation.